The reference site for architectural video
The Fontainas project consists in the reconfiguration of a wasteland, left over after the demolition of Philips factory in the 1980's. With 10.000 m2 of greenery, it is the only large-scale park in the disadvantaged urban center of...
lire plus
FROM THE FOREST TO THE CATHEDRAL
For more than 100 years, the chairs of the Cathedral of Lausanne have welcomed many faithful for masses and for other activities. it was time to change them to meet current needs. At the same time, it was decided to change the liturgical furnishings.
The principle for assembling the benches comes from a technological transfer from IBOIS (EPFL) to which designer Thierry Didot and cabinetmaker GAB Manufacture gave shape.
This film traces the history of the new furniture in the cathedral from the felling of the tree to its arrival in the cathedral on April 1, 2022.
This video shows the diversity of activities offered on the Tour & Taxis site: drive in, food trucks, food mall, salsa lessons ans also an urban park to stroll, play sports or relax with friends. Events at Tour et Taxis take different...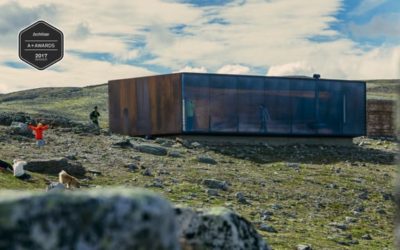 Alejandro Villanueva est un photographe basé à Oslo spécialisé dans les intérieurs et l'architecture. Il a reçu le Architizer A + Awards 2017 pour la meilleure photographie et vidéo. sur son compte Vimeo vous découvrirez une série de vidéos, principalement des time...
The firm MMBB in São Paulo is run by Marta Moreira and Milton Braga. They describe their architecture as 'very Brazilian' in the sense that it is highly attuned to the condition of a developing country. They define their aim as 'a building...
Born into a family of Italian immigrants, Paulo Mendes Da Rocha studied architecture at Mackenzie University in São Paulo (Brazil). His desire to become an architect came from his father, who was an engineer. He does not like the word...
The Brussels-based firm Ledroit Pierret Polet (LPP) Architectes is one of the ten craft architecture firms that caviar.archi has decided to portray in film. Anne Ledroit and Vincent Pierret tell us all about their interest in architecture...
The Brussels-based firm MangerNielsenArchitects (MNA) is one of the ten craft architecture firms that caviar.archi has decided to portray in film. Johan Nielsen tells us all about his interest in architecture in front of Mister Emma's...