The main objective of the project is to optimise the Anderlecht Housing Society's strategy for the renovation of social housing, in order to achieve a high quality of indoor climate, designed to satisfy the occupants, whilst keeping energy performance under control.
Ensuring a healthy indoor climate is essential for the comfort and health of the occupants. This indoor climate is the central focus of the project, but will be considered complimentary to other elements of the renovations (insulation and air-tightness, heating, etc).
To address this main objective, the project is twofold:
Development of a tool for the choice of the most appropriate ventilation concept from a palette of pre-defined concepts;
Technical optimization of these various ventilation concepts and solutions.
an initiative of

with the support of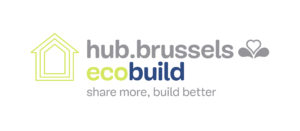 Technical sheet of this architecture video clip
Journalist: Emma C. Dessouroux
Cameramen: Emma C. Dessouroux / Les Délires Productions – Emanuel Pinto / EpiProd
Editing: Emma C. Dessouroux / Cristina Dias
Music: Gabriel Govea Ramos
Direction: Mister Emma
Production: Les Délires Productions
Translation: MDR Translations
Subtitles: Orico Studio
Speakers : Christophe Verbiest (Director, Real Estate Department, Foyer Anderlechtois), Sabine Pauquay (Public Affairs Manager, VELUX), Samuel Cailllou (Head of Heating and Ventilation, CSTC), Gilles Pottel (Architect, Foyer Anderlechtois), Yves (Yvyck), Julien di Fabrizio (Manager, Lemaître et Delfosse), Thibault Cocriamont (Conducteur de Chantier, Thomas & Piron), Anaïs Glorieux (Researcher, VUB)