The main objective of the project is to optimise the Anderlecht Housing Society's strategy for the renovation of social housing, in order to achieve a high quality of indoor climate, designed to satisfy the occupants, whilst keeping energy performance under control.
Ensuring a healthy indoor climate is essential for the comfort and health of the occupants. This indoor climate is the central focus of the project, but will be considered complimentary to other elements of the renovations (insulation and air-tightness, heating, etc).
To address this main objective, the project is twofold:
Development of a tool for the choice of the most appropriate ventilation concept from a palette of pre-defined concepts;
Technical optimization of these various ventilation concepts and solutions.
an initiative of

with the support of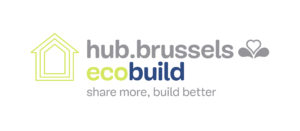 Technical sheet of this architecture video clip
Journalist : Emma C. Dessouroux
Cameraman : Emanuel Pinto / EpiProd
Editing : Emma C. Dessouroux / Cristina Dias
Direction : Emma C. Dessouroux
Production : Les Délires Productions
Translation : MDR Translations
Subtitles : Anne-Marie Diriken – Emma C. Dessouroux / Les Délires Productions
Speakers : Christophe Verbiest, Director, Real Estate Department, Foyer Anderlechtois (Anderlecht Housing Society) / Sabine Pauquay, Public Affairs Manager, VELUX / Samuel Cailllou, Head of Heating and Ventilation, Belgian Building Research Institute (BBRI / CSTC) / Gilles Pottel, Architect, Foyer Anderlechtois (Anderlecht Housing Society)
Subtitles
Le foyer anderlechtois est une société
De Anderlechtse Haard is een
The Foyer Anderlechtois is
de logements sociaux
sociale huisvestingsmaatschappij
a social housing society
qui est propriétaire d'environ 3800 logements.
die ongeveer 3800 woongelegenheden in portefeuille heeft.
that owns around 3,800 housing units.
Nous avons un patrimoine bâti très différencié
Ons gebouwenpatrimonium is heel divers,
We have an extremely varied building heritage
qui va de la maison unifamiliale en cité-jardin
gaande van eengezinswoningen in tuinwijken
running from the single family garden city house
jusqu'à de grands immeubles collectifs.
tot grote flatgebouwen.
to large apartment buildings.
Nous sommes ici dans la cité-jardin du Bon Air,
We staan hier in de tuinwijk Goede Lucht,
Here we are in the garden city of Bon Air,
une des 2 cités-jardins dans lesquelles
een van de 2 tuinwijken waarin
one of two garden cities in which
nous sommes propriétaires d'environ 500 maisons.
we ongeveer 500 woningen bezitten.
we are the owners of around 500 houses.
Le foyer anderlechtois avait un gros « pool »
De Anderlechtse Haard had een grote "pool"
The Foyer Anderlechtois had a large "pool"
de bâtiments à rénover,
te renoveren gebouwen,
of buildings to be renovated,
plus de 86 maisons.
meer dan 86 huizen.
more than 86 houses.
Au départ, elles représentaient un grand progrès
Oorspronkelijk boden zij de bewoners veel
Originally they embodied great progress
de qualité d'habitabilité pour les personnes.
meer wooncomfort dan toen gebruikelijk was.
in standards of habitability for people.
Maintenant, elles représentent un grand défi
Nu vormen ze een grote uitdaging
Now, they embody a great challenge
au niveau de la rénovation
om ze te renoveren tot woningen
in terms of renovation
pour atteindre les standards
die voldoen aan de standaarden die
to achieve the standards
qu'on veut donner à nos locataires
we onze huurders willen bieden zodat
we want to give our tenants
pour vivre dans de bonnes conditions.
zij in goede omstandigheden kunnen wonen.
so they can live in decent conditions.
Nous nous sommes mis d'accord pour développer
We hebben afgesproken om een renovatieconcept
We agreed to develop
un concept de rénovation dans un prototype
uit te werken in een prototype,
a renovation concept in a prototype
qui est la maison dans laquelle nous nous trouvons.
de woning waarin we ons nu bevinden.
which is the house we're in now.
L'important était de trouver un bon équilibre
Het was belangrijk een goed evenwicht te vinden
The important thing was to find the right balance
entre l'efficacité énergétique,
tussen energie-efficiëntie,
between energy efficiency,
l'impact sur l'environnement et aussi le confort.
milieu-impact en wooncomfort.
environmental impact and also comfort.
Un aspect très important du confort :
Een heel belangrijk aspect van wooncomfort
A very important aspect of comfort:
c'est la qualité de l'air intérieur.
is de kwaliteit van de binnenlucht.
the quality of the air inside.
Ce premier projet nous a permis d'abord
Dankzij dit eerste project hebben we vooral
This first project has above all enabled us
d'établir une très bonne collaboration
een heel goede samenwerking tot stand kunnen brengen
to establish very good cooperation
qui nous a appris beaucoup de choses.
waaruit we veel hebben geleerd.
which has taught us a lot of things.
Il a coïncidé avec la publication du projet
Het viel samen met de publicatie van het project
It coincided with the publication of a project called
« Living Lab – Brussels Retrofit ».
Nous nous sommes dit :
We hebben ons gerealiseerd:
We figured:
on a là une opportunité de pouvoir continuer
dit biedt ons de kans om verder dingen
we've got an opportunity here to be able
à tester des choses sur le terrain.
op het terrein uit te testen.
to continue testing things on site.
Pour un industriel comme Velux,
Voor een producent als Velux
For an industrial firm like Velux,
c'est important de pouvoir tester ses produits
is het belangrijk producten te kunnen
it's important to be able to test their products
dans un bâtiment
uittesten in een gebouw
in an actual building
et pas juste en laboratoire.
en niet alleen in een laboratorium.
and not just in a laboratory.
Et donc c'est ce qu'on peut faire ici.
En net dat kunnen we hier doen.
So that's what we can do here.
Poursuivre la collaboration
De samenwerking voortzetten
Keep the cooperation going
avec le foyer anderlechtois,
met de Anderlechtse Haard,
with the Foyer Anderlechtois,
la régie des quartiers
de lokale overheid
the local authorities
et aussi avec des partenaires scientifiques :
en met ook partners uit de wetenschapswereld:
and also with scientific partners:
Centre Technique et Scientifique de la Construction (CSTC),
het Wetenschappelijk en Technisch Centrum voor het Bouwbedrijf (WTCB),
the Belgian Building Research Institute (BBRI),
l'Université Libre de Bruxelles, la VUB.
en de Vrije Universiteit Brussel, de VUB.
the Université Libre de Bruxelles, the VUB.
L'objectif final du projet « Prio-Climat »
Het uiteindelijke doel van het project "Prio-Climat"
The final objective of the "Prio-Climat" project
est d'améliorer la qualité de l'air
bestaat erin de luchtkwaliteit in woningen
is to improve the air quality
dans les logements dans le cadre de rénovations
te verbeteren als onderdeel van hun renovatie
of the housing as part of the renovations
et, en particulier, dans le contexte
en dan vooral in
and, particularly, in the context
de logements sociaux.
sociale woningen.
of social housing.
Concrètement dans le projet,
Bij dit project gaat het er dus concreet om
With this project, in practical terms,
on va développer et optimiser
innovatieve ventilatieconcepten te ontwikkelen
we're going to develop and optimise
des concepts de ventilation innovants
en te optimaliseren
innovative ventilation concepts
qui sont mieux adaptés à la rénovation
die beter geschikt zijn voor renovatie
that are best suited to renovation
et qui sont plus facilement intégrables
en gemakkelijker kunnen worden geïntegreerd
and which are the most easily integrated
lors d'une rénovation à moindre coût.
tegen een lagere prijs.
into a renovation at a lower cost.
Nous sommes ici dans une maison,
We staan hier in een woning
Here we are in a house
place Séverine, dans la cité du Bon Air.
aan het Séverineplein in de wijk Goede Lucht.
in Place Séverine, in the garden city of Bon Air.
C'est une maison que nous programmons
Het is een woning die we willen
It's a house that we've earmarked
de rénover dans le cadre du projet « Living Lab ».
renoveren in het kader van het project "Living Lab".
for renovation as part of the "Living Lab" project.
Nous avons pour cette maison
Het is onze ambitie om deze woning
For this house we have
un niveau d'ambition moyen
tot een gemiddeld niveau
an average level of ambition
au niveau du programme de rénovation,
te renoveren.
in terms of the renovation programme,
c'est-à-dire que nous allons rénover
Concreet betekent dit dat we de woning
meaning that we're going to entirely
intérieurement globalement la maison
binnenin volledig gaan renoveren:
renovate the house's interior
avec adjonction d'un système de chauffage central,
centrale verwarming en nieuwe
with the addition of a central heating system,
de nouveaux sanitaires
sanitaire voorzieningen plaatsen
new sanitary ware,
et, dans le cadre du projet « Living Lab »,
en, in het kader van het project "Living Lab",
and, as part of the "Living Lab" project,
nous allons également implémenter
ook meerdere ventilatiesystemen
we're also going to implement
plusieurs systèmes de ventilation
installeren
several ventilation systems
qui ont été testés
die in een eerdere fase
that were tested
dans la phase préalable par le CSTC.
door het WTCB zijn getest.
in the preliminary phase by BBRI.
Une fois que le locataire entrera dans cette maison,
Zodra er een huurder in deze woning woont,
Once the tenant is in this house,
les différents systèmes qui ont été implémentés
zullen de verschillende geïnstalleerde systemen
the various systems that have been implemented
seront progressivement mis en fonctionnement
een voor een in werking worden gesteld en
will one by one be put into operation
et, en parallèle, il y aura un suivi sociologique
zal er tegelijk een sociologische opvolging van start gaan
and, in parallel, there will be sociological follow-up
via des questionnaires, des interviews
waarbij via vragenlijsten en interviews naar
with questionnaires, interviews,
pour connaître le ressenti des habitants.
de ervaringen van de bewoners zal worden gepeild.
to find out the inhabitants' feelings.
Et également une campagne de mesures
Er zal daarnaast ook een reeks metingen van de
And also a campaign of measurements
de la qualité de l'air intérieur
kwaliteit van de binnenlucht worden uitgevoerd
for indoor air quality
pour pouvoir mesurer l'efficacité
om de doeltreffendheid te kunnen meten
to enable the measurement of the efficiency
de chacun des systèmes,
van elk van de systemen,
of these systems,
de chacune des variantes
elk van de varianten
of each of the variants
qui auront été implémentés.
die zullen zijn geïnstalleerd.
that are to be implemented.