The reference site for architectural video
In 2018, BPI Real Estate and IKO Real Estate decided to construct a wooden building on a scale never before built in Luxembourg. To build the Baloise headquarters, they called on the architectural firm ArtBuild Architects. The...
lire plus
GARDEN CITY MOVEMENT: Le Logis and Floréal
Unpretentious yet expertly decorated, Troye Sivan collaborated with designer David Flack of local firm Flack Studio to bring the vision of his sunny, soulful home to life. An erstwhile brick factory and handball court, the property was...
When RuPaul, the 'Drag Race' star, and husband Georges LeBar acquired their home they enlisted esteemed AD100 designer Martyn Lawrence Bullard and architect Christopher Hatch McLean to help bring their 1980s palazzo to life. Together they...
Lenny Kravitz takes us on a tour of his incredible Brazilian farm compound. Built on an 18th-century coffee plantation, his home is set on a working farm that feeds every guest that comes through. Featuring a Brazilian barbecue, a...
Matthieu Romancant is a French architect and urban planner who lives in Rio de Janeiro (Brazil) since 2007. He acquired an old stone house surrounded by nature and with an exceptional view, in which he wanted to rediscover certain ties...
Dorte Mandrup is a Danish architect who founded her studio Dorte Mandrup Arkitekter in 1999. She imagines architecture in the context of its environment. Out of conviction and ethics, Dorte Mandrup refuses to work in autocratic countries....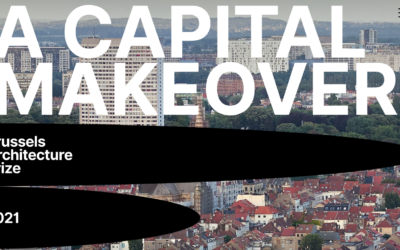 The Brussels Architecture Prize is an initiative of the Brussels-Capital Region supported by urban.brussels in co-production with A+ Architecture in Belgium. The prize honours Brussels as a metropolis with great spatial qualities, as a place for renowned architects...