RODENBACH-MARCONI, Brussels – Belgium
25 janvier 2017 20 h 25 min
Major renovation of an exceptional heritage complex constructed between 1901 and 1903, managed by the architecture offices of AA4 and P & P Architects on behalf of the SLRB-BGHM. This is a complex project which has enabled housing units to be brought up to standard and varied their types whilst taking into account the specificities of the site.
an initiative of SLRB-BGHM / Brussels Region Social Housing Agency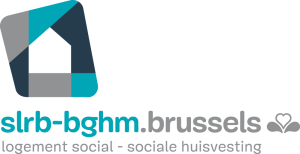 Project name : Rodenbach-Marconi
Address : 8,22,27-35 rue Rodenbach + 30,32,42 rue Marconi. 1190 Forest (Brussels) – Belgium
Assignation/Destination : social housing
Name of client : LOREBRU (now : Foyer du Sud)
Name of architect : p&p architectes
in association with : Atelier d'Architecture A4
Name of engineers :
– Stability Consultancy firm : E.R.C.C.
– Special techniques Consultancy firm : S.E.C.A.
– EPC Consultancy firm :
– Acoustics Consultancy firm :
– Healt & Safety Coordinator :
– Control Agency :
Name of contractors :
– Main contractor :
Project status :
Completed : 2011
Size of project : 11,973 sqm
Budget : 14 028 395 €
Technical sheet of this architecture video clip
Journalist : Emma C. Dessouroux
Cameramen : Didier Minne – Geoffroy Minne / Kinodoc – Julien Stroïnovsky / Novsky Films
Editing : Emma C. Dessouroux / Cristina Dias
Direction : Emma C. Dessouroux
Production : Les Délires Productions
Translation : MDR Translations
Subtitles : Cristina Dias
Speakers : Yves Lemmens (Director-General – SLRB-BGHM / Brussels Region Social Housing Agency) – Michel Arnoldussen (Architect – Atelier d'Architecture A4 – Martine Pépin (Architect – p&p architectes)
Original transcription
Rénovation lourde d'un ensemble patrimonial exceptionnel, construit entre 1901 et 1903, opéré par les bureaux d'architecture AA4 et P & P architectes pour le compte de la SLRB-BGHM. il s'agit d'un projet complexe qui a permis de mettre aux normes les logements et de diversifier leur typologie tout en tenant compte de la particularité du site.

Ici, nous sommes vraiment à l'origine du logement social. Nous sommes tout au début des années 1900 : 1901 – 1903. La société nationale du logement n'existe pas encore. La société nationale du logement n'arrivera qu'en 1919. A cette époque-là, puisqu'il n'y a pas encore d'institution nationale qui deviendra régionale après la régionalisation, ce sont les patrons d'entreprises ou les communes ou les villes qui vont s'y atteler en disant « nous devons travailler, nous devons aussi avoir une paix sociale ».
Il faut savoir qu'en 1900, il y a un boom économique tant en Belgique qu'en Europe. On n'est pas encore à la première guerre. On veut répondre en traversant les âges et en disant « il faut du beau pour les gens moins riches ».
La volonté politique est de dire si les gens ont de belles maisons, ils vont mieux travailler et être plus productifs. C'est donc un plan d'ensemble qui est axé sur le logement.

Charles Buls arrive avec trois architectes : Henri Jacobs – Léon Govaerts – Émile Hellemans. Ils vont développer quelque chose de révolutionnaire au niveau de l'habitation.
On peut considérer qu'il y a, de par les architectes qui ont travaillé, 4 types d'architecture. Il y a celle du bâtiment dans lequel nous sommes actuellement avec cette cage d'escaliers remarquable située à l'extérieur et il y a les bâtiments situés rue Marconi dont le numéro 32 est classé.
La disposition des fenêtres dans ces bâtiments est particulière parce que les mitoyens sont de travers par rapport aux façades avant. Les architectes ont mis les fenêtres perpendiculairement aux mitoyens de telle manière à éviter d'avoir des angles fermés. Cette manière de faire a permis d'avoir une architecture particulière à la façade et, en même temps, de solutionner les problèmes de plan à l'intérieur des bâtiments.

La volonté est de créer du privatif : avoir une cuisine privative, avoir un W.-C. privatif, avoir un ensemble qui appartient à soi, à sa famille. C'est révolutionnaire à l'époque.

Même si ce site était remarquable, à un moment donné ici c'est une ruine urbaine. C'est un chancre. Il y aura des problèmes de violence interne, il y aura des squats, il y aura tous les éléments négatifs d'une ville. On a voulu réagir de manière très forte en disant « puisqu'il y a des problèmes, on va les résoudre par une rénovation qui sera emblématique ».
Les logements étaient quand même mal en point. Il restait encore quelques locataires mais plus beaucoup. Il n'y avait plus aucun sanitaire convenable. Il y avait quand même quelques personnes qui avaient tenté d'aménager, dans leur habitation, une douche à côté de la cuisine afin d'avoir un plus grand confort.

Au niveau de la rénovation des bâtiments, le plus compliqué est de faire un travail de remembrement de l'ensemble des logements existants. Il faut partir du principe qu'il y a énormément de qualité à l'intérieur même de ces logements et de leur organisation. Au travers de ça, notre travail fut d'arriver à les reconnecter soit dans le sens horizontal, soit dans le sens vertical de telle manière à recréer des logements qui soient de qualité contemporaine et dans un fonctionnement normal d'un point de vue confort.

Nous avons occupé les greniers, nous avons utilisé les parties qui étaient semi-enterrées (qui donnaient l'accès au jardin) pour distribuer certains logements en duplex. Nous avons aussi surélevé la rue Marconi avec 4 appartements qui se trouvent sur les toits.

Il y avait juste à côté de l'immeuble classé, un bâtiment très mal en point. Il a d'abord été question de le sauvegarder mais on s'est retrouvé dans des impossibilités techniques. Il a été décidé avec le maître d'ouvrage de le démolir et d'en reconstruire un contemporain.
En tant qu'architecte, on estime que toute intervention qui va se faire sur un bâti ancien ou à côté d'un bâti ancien doit s'exprimer avec une architecture d'aujourd'hui et non pas avec une architecture d'hier. Ça a permis de créer une façade qui, quelque part, est en harmonie avec le bâtiment classé. Nous le pensons… d'autres personnes pourraient éventuellement dire le contraire mais nous pensons que c'est en harmonie avec l'architecture ancienne.
Dutch subtitles
We staan hier echt aan het prille begin van de sociale woningbouw. Het is het begin van de 20e eeuw: 1901 – 1903. De Nationale Maatschappij voor de Huisvesting bestaat nog niet. Ze wordt pas in 1919 opgericht. Aangezien er toen dus nog geen nationaal instituut bestond, dat trouwens later na de regionalisering regionaal zal worden, zijn het fabriekseigenaars, gemeenten of steden die initiatieven nemen vanuit de optiek "er moet gewerkt worden, er moet ook sociale vrede zijn".
Vergeet niet dat België en Europa in 1900 een ware economische boom kennen. De Eerste Wereldoorlog is op dat moment nog veraf. Er wordt gezocht naar iets tijdloos en duurzaams uitgaande van de visie dat "ook minder rijke mensen iets moois verdienen".
Die politieke keuze berust op de idee dat als mensen in een mooi huis wonen, ze beter zullen werken en productiever zullen zijn. Het is dus een totaalplan waarbij wonen centraal staat.

Karel Buls kiest drie architecten: Henri Jacobs, Léon Govaerts en Émile Hellemans. En zij realiseren iets revolutionairs op het vlak van woningbouw.
Verschillende architecten hebben destijds aan het project meegewerkt en er is dus sprake van 4 soorten architectuur. Er is die van het gebouw waarin we ons nu bevinden, met dit bijzondere trappenhuis aan de buitenkant, en er zijn de gebouwen in de Marconistraat, waarvan het nummer 32 beschermd is.
De plaatsing van de ramen in deze gebouwen is bijzonder omdat de scheidingsmuren schuin op de voorgevels staan. De architecten hebben de ramen haaks op de scheidingsmuren geplaatst om gesloten hoeken te vermijden. Op die manier hebben ze een gevel met een bijzondere architectuur gecreëerd en meteen de indelingsproblemen in de gebouwen opgelost.

Bewoners moeten over private ruimten kunnen beschikken: een eigen keuken, een eigen toilet. Een woning die alle functies bood, alleen voor jou en je gezin, was toen echt revolutionair.

Ook al was deze site destijds echt opmerkelijk, op een gegeven moment was ze een ruïne geworden, een stadskanker. Er waren problemen met intern geweld, met krakers. Kortom, alle negatieve dingen die je in een stad kunt hebben. We hebben hier heel kordaat willen op reageren: "er zijn problemen, we gaan ze aanpakken met een echt emblematische renovatie".
De woningen waren er in ieder geval slecht aan toe. Er waren nog maar enkele huurders overgebleven. Van degelijke sanitaire voorzieningen was er geen sprake meer, hoewel sommigen naar meer comfort gestreefd hadden door in hun woning een douche te installeren naast de keuken.

Bij de renovatie van de gebouwen was de herindeling van de bestaande woningen de moeilijkste hindernis. Je moet ervan uitgaan dat het interieur zelf van deze woningen en hun indeling heel veel kwaliteit te bieden hebben. Vertrekkend van dit gegeven moesten we een manier vinden om de ruimtes zowel horizontaal als verticaal anders te combineren tot nieuwe woningen die hedendaagse kwaliteit en normaal comfort bieden.

We hebben de zolderruimtes ingenomen en de souterrains (die toegang boden tot de tuin) gebruikt om een aantal duplexwoningen in te richten. In de Marconistraat hebben we ook beslist om in de hoogte uit te breiden met 4 extra appartementen op het dak.

Het gebouw net naast het beschermde gebouw was in heel slechte staat. Ons eerste idee was om het te behouden, maar dat bleek technisch onmogelijk. Daarom is samen met de bouwheer beslist om het af te breken en door een nieuw hedendaags gebouw te vervangen.
Als architect vinden wij dat elke ingreep in of naast een oud gebouw moet worden gekenmerkt door hedendaagse architectuur. Er mag niet worden teruggegrepen naar de architectuur van weleer. Uitgaande van dat principe hebben we een gevel gecreëerd die, in zekere zin, in harmonie is met het beschermde gebouw. Dat vinden wij toch… andere mensen denken er misschien anders over, maar wij vinden dat het harmonieus op de oude architectuur aansluit.
English subtitles
Here we really are at the origins of social housing. We are right at the beginning of the 1900s: 1901-1903. The National Housing Association doesn't yet exist, and won't arrive until 1919. In those days, as there was no national institution (that would eventually become regional after regionalization) it is the business owners, or the municipalities and cities, who are going to take it on, thinking "We must work. We must also have social peace".

It should be pointed out that in 1900 there was an economic boom in both Belgium and the rest of Europe. We are not yet in the First World War. We want to respond with something that is timeless and say "there must also be beauty for the less wealthy".

There is a political will saying that if the people have beautiful houses, they will work harder and be more productive. So it's a plan for a complex which is centred around housing.

Charles Buls arrives with three architects, Henri Jacobs, Léon Govaerts, and Émile Hellemans. They are going to develop something revolutionary in terms of habitation.
It might have been expected that, because of the different architects working on it, there are four styles of architecture. There is this style in the basement where we are now, with these remarkable caged-in staircases located on the outside, and there are the buildings on Rue Marconi, of which number 32 is listed.
The arrangement of the windows in these buildings is unique, as the party walls are skewed from the front façades. The architects have placed the windows perpendicularly to the party walls in such a way as to avoid tight angles. This way of doing things has resulted in a distinctive architecture on the façade while at the same time solving problems with the interior planning of the buildings.

There is a desire to create privacy – to have a private kitchen, a private toilet, a private dwelling that belongs to you, to your family. This is revolutionary for its time.

Even though this site had once been remarkable, it becomes at a certain point in time an urban ruin. It's a cancer. There were problems with internal violence, there were squats, there were all the negative aspects of a city. We wanted to react very strongly to this, saying "as there are problems, we want to solve them with an iconic renovation".
The dwellings were in bad shape. There were still a few tenants but no longer so many. There was no proper sanitation. There were a few people though who had tried to install showers in their homes, next to the kitchen so as to have a little more comfort.

In terms of the renovation of the buildings, the most complicated job was to consolidate all the existing dwellings. You have to start from the principle that there is enormous quality in the interior, even in these dwellings and in the way they are arranged. Our task with this was to end up reconnecting them, either horizontally or vertically, in such a way as to recreate units of contemporary quality that work normally in terms of comfort.

We occupied the attics, we used the parts that were semi-buried (which gave access to the garden) to rearrange certain units as duplexes. We also lifted up the Rue Marconi side with four apartments located on the roof.

Just next to the listed building was a building in very bad shape. It was at first a question of whether it could be saved, but we ran into some technical impossibilities. It was decided with the project owner to demolish it and then reconstruct a contemporary version.
As architects we believe that any intervention that is to be done on an old building, or next to an old building, should be expressed with the architecture of today and not of yesterday. This enabled us to create a façade that was in some places in harmony with the listed building. We think so anyway, other people may think the opposite, but we do think that there is a harmony with the old architecture.