In 1928, the architect Fernand Bodson created a complex of 120 housing units for the Uccle Cooperative Housing Construction Association. As the buildings no longer conformed to contemporary standards of habitability, the SLRB decided to launch two competitions, one for the renovation of 12 individual houses and one for the envelope renovation of three collective housing blocks. The Karbon' office won the first competition, whilst the second was won by the Roose Partners Architects office.
with the support of SLRB-BGHM / Brussels Region Social Housing Agency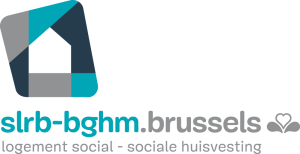 Project name : Homborch
Address : 65-75 avenue d'Homborchveld + 77 rue Ballegeer. 1180 Bruxelles
Assignation/Destination : renovation of 3 buildings with 8 apartments for each one
Name of client : Binhôme (further : Société Ucloise du Logement)
Name of architect : Roose Partners Architects
in association with :
Name of engineers :
– Stability Consultancy firm : Setesco
– Special techniques Consultancy firm :
– EPC Consultancy firm :
– Acoustics Consultancy firm :
– Healt & Safety Coordinator : Enthalpie
– Control Agency : SECO
Name of contractors :
– Main contractor : M&M Sitty
Project status :
Completed : 2017
Size of project : 2410 sqm
Budget : 1.182.624,05 euros
Technical sheet of this architecture video clip
Journalist : Emma C. Dessouroux
Cameramen : Didier Minne – Geoffroy Minne / Kinodoc – Julien Stroïnovsky / Novsky Films
Editing : Emma C. Dessouroux / Cristina Dias
Direction : Emma C. Dessouroux
Production : Les Délires Productions
Translation : MDR Translations
Subtitles : Les Délires Productions
Speakers : Marc Meganck (Historian) – Serge Roose (Architect – Roose Partners Architects) – Matthieu Delatte (Architect-Cooperator – Karbon') – Jean Garcin (Architect-Cooperator – Karbon')
Subtitles
1. FR
Les années 20 sont une période cruciale
NL
De jaren '20 zijn een cruciale periode voor
AN
The 1920s were a crucial period

2. FR
pour le logement social à Bruxelles.
NL
de sociale huisvesting in Brussel.
AN
for social housing in Brussels.

3. FR
C'est durant cette décennie
NL
Het is in dat decennium dat
AN
It was during this decade

4. FR
que l'on va créer les cités jardins.
NL
men de tuinwijken aanlegt.
AN
that garden cities were to be created.

5. FR
On peut penser, par exemple, à la cité du Homborch.
NL
Denken we maar aan de Homborchwijk.
AN
One can think, for example of Homborch.

6. FR
On va essayer de créer des ensembles
NL
Men probeert telkens een harmonieus
AN
They were going to create complexes

7. FR
qui allient des habitations individuelles
NL
geheel van individuele woningen en
AN
which connected with individual housing units

8. FR
avec un cadre verdoyant.
NL
een groen kader te creëren.
AN
in a lush setting.

9. FR
Il s'agit de miser sur la qualité de l'environnement
NL
De nadruk wordt gelegd op een kwaliteitsvolle
AN
It was about focusing on the quality of the environment

10. FR
pour les personnes que l'on va loger.
NL
leefomgeving voor de toekomstige bewoners.
AN
for the people who were going to be housed.

11. FR
L'architecture de la cité du Homborch est
NL
De architectuur van de Homborchwijk is
AN
Homborch Garden City

12. FR
une architecture très simple, rudimentaire.
NL
een heel eenvoudige, rudimentaire architectuur.
AN
has a very simple and basic architecture.

13. FR
Elle est composée de maisons unifamiliales
NL
Ze bestaat uit eengezinswoningen
AN
It consists of single-family brick-built houses

14. FR
sur deux niveaux avec une construction en briques,
NL
met twee verdiepingen in baksteen
AN
on two levels,

15. FR
des toitures en pente, en tuiles.
NL
en een zadeldak in dakpannen.
AN
with pitched tiled roofs.

16. FR
Une anecdote intéressante :
NL
Een interessante anekdote:
AN
An interesting anecdote:

17. FR
pour limiter le coût du transport des matériaux,
NL
om de kosten voor het transport van de materialen
AN
to limit the costs of transporting materials

18. FR
l'architecte Fernand Bodson va fabriquer
NL
te drukken, laat architect Fernand Bodson de
AN
the architect Fernand Bodson

19. FR
les briques sur place.
NL
bakstenen ter plaatse maken.
AN
was going to make the bricks on the spot.

20. FR
Ce qui est cocasse, c'est que le terrain nécessaire
NL
Wat best grappig is, is dat het terrein dat voor de
AN
What was funny was that the amount of land they'd need

21. FR
pour la production de ces briques sera plus grand
NL
baksteenproductie nodig is, groter is dan de oppervlakte
AN
for the production of these bricks would be larger

22. FR
que la cité jardin qui est projetée.
NL
van de geplande tuinwijk.
AN
than the planned garden city.

23. FR
La Société Uccloise du Logement
NL
De Ukkelse Huisvestingsmaatschappij
AN
The Uccle Housing Association

24. FR
lance deux concours.
NL
schrijft twee wedstrijden uit.
AN
launched two competitions.

25. FR
Un concours pour la rénovation de maisons individuelles
NL
Een wedstrijd voor de renovatie van de eengezinswoningen
AN
One for the renovation of individual houses

26. FR
que possède la Société Uccloise du Logement
NL
die de Ukkelse Huisvestingsmaatschappij bezit,
AN
owned by the Uccle Housing Association,

27. FR
et un concours pour la rénovation des enveloppes
NL
en een wedstrijd voor de renovatie van de bouwschillen
AN
and one for the envelope renovation

28. FR
de trois bâtiments de logements collectifs.
NL
van drie meergezinswoningen.
AN
of three collective housing blocks.

29. FR
Le bureau Karbon' gagne le concours
NL
Architectenbureau Karbon' wint de wedstrijd
AN
The Karbon' office won the competition

30. FR
pour les logements individuels
NL
voor de eengezinswoningen
AN
for the individual houses,

31. FR
et nous gagnons le concours pour la rénovation
NL
en wij voor de renovatie
AN
and we won the competition for the envelope renovation

32. FR
des enveloppes des bâtiments collectifs.
NL
van de bouwschillen van de meergezinswoningen.
AN
of the collective housing.

33. FR
Le site était particulier parce que tout autour du terrain
NL
De site was bijzonder omdat de hele zone rond het perceel
AN
The site was unusual as the land occupied

34. FR
sur lequel sont posés ces trois immeubles,
NL
waarop de drie gebouwen staan,
AN
by these three buildings is surrounded

35. FR
le terrain est vierge.
NL
onbebouwd is.
AN
by greenfield land.

36. FR
C'est-à-dire que c'est une grande pelouse en pente
NL
Het is een groot hellend grasveld
AN
It's actually a large sloping lawn

37. FR
et tout autour se trouvent des maisons individuelles.
NL
waarrond de eengezinswoningen zijn ingeplant.
AN
with the individual houses scattered all around it.

38. FR
Donc, nous n'avons pas fait
NL
We hebben er niet voor gekozen
AN
We haven't actually

39. FR
un mimétisme avec les maisons
NL
de stijl van de huizen te kopiëren
AN
mimicked these houses,

40. FR
mais nous avons voulu vraiment créer une image assez forte
NL
maar wilden van die drie meergezinswoningen,
AN
but we really did want to give these three housing blocks,

41. FR
de ces trois logements, de ces trois immeubles.
NL
die drie gebouwen een sterk statement maken.
AN
these buildings, quite a strong character.

42. FR
Donc, il y a une partie qui est claire
NL
Daarom is een deel ervan licht
AN
So one part is bright,

43. FR
et une partie qui est plus foncée.
NL
en een deel ervan donkerder van kleur.
AN
while the other is darker.

44. FR
Donc, c'est black and white si l'on peut dire.
NL
Black & white dus met andere woorden.
AN
Black and white, if you like.

45. FR
Et on les a pris comme trois objets
NL
We hebben ze bekeken als drie voorwerpen
AN
And we saw them as three objects

46. FR
qui sont posés sur une grande pelouse en pente.
NL
op een groot hellend grasveld.
AN
dropped on a large sloping lawn.

47. FR
Et ça, ça a guidé toute notre réflexion
NL
En dat uitgangspunt is de leidraad geweest
AN
And this was the guideline in all our thinking

48. FR
sur ces bâtiments quelconques
NL
bij onze ideeën voor deze gebouwen
AN
about these buildings

49. FR
en termes d'écriture (architecturale).
NL
met een (architecturaal) middelmatige stijl.
AN
with their poor (architectural) style.

50. FR
La demande de la SLRB était assez claire.
NL
De opdracht van de BGHM was vrij duidelijk.
AN
SLRB's requirements were quite clear to us.

51. FR
Il s'agissait d'améliorer le confort des espaces de vie,
NL
We moesten het comfort in de leefruimtes
AN
It was a question of enhancing comfort in the living areas,

52. FR
le confort thermique des habitants
NL
en het thermisch comfort voor de bewoners verbeteren
AN
and the thermal comfort of the residents,

53. FR
et d'améliorer la cohérence architecturale
NL
en er moest meer architecturale samenhang komen
AN
and improving the architectural coherence

54. FR
de l'ensemble.
NL
tussen de verschillende woningen.
AN
of the whole complex.

55. FR
Le premier travail était de comprendre ce qui avait été fait,
NL
De eerste stap bestond erin te begrijpen
AN
The first task was to understand

56. FR
les différentes interventions qui ont eu lieu au fil du temps
NL
welke ingrepen er in de loop der jaren waren uitgevoerd
AN
the various interventions that had taken place over the years

57. FR
et d'intervenir de la façon la plus cohérente possible
NL
en dan zo coherent mogelijk te werk gaan
AN

58. FR
et d'agir de façon à ce que le travail qui soit fait
NL
en ervoor zorgen
AN
and then to proceed as coherently as possible

59. FR
puisse être remis en œuvre
NL
dat het uitgevoerde werk
AN
and act in such a way as the work to be done

60. FR
ou puisse être continué par d'autres architectes.
NL
door andere architecten kon worden veranderd of voortgezet.
AN
could be implemented or continued by other architects.

61. FR
La commande portait sur douze maisons
NL
Onze opdracht had betrekking op twaalf woningen
AN
The commission was for twelve houses

62. FR
d'un ensemble d'une centaine de maisons.
NL
op een totaal van een honderdtal.
AN
out of around a hundred in total.

63. FR
Ça nous était assez complexe d'envisager
NL
Het was vrij ingewikkeld om ons de toekomstige ontwikkeling
AN
It was quite complicated to envisage

64. FR
le développement futur de la cité dans un ensemble cohérent
NL
van de tuinwijk in een samenhangend geheel voor te stellen
AN
the future development of the garden city as a coherent whole,

65. FR
parce que cette cité a été construite d'un bloc,
NL
omdat deze wijk als één blok,
AN
as the entire complex was constructed as a single entity,

66. FR
par un architecte.
NL
door één architect was gebouwd.
AN
by one architect.

67. FR
Et au fil des années, il y a eu des interventions
NL
In de loop der jaren waren er
AN
Over the years, there had been various attempts

68. FR
de rénovation, de restauration et d'extension.
NL
renovaties, restauraties en verbouwingen uitgevoerd.
AN
at renovation, restoration and extension.

69. FR
L'intervention s'est jouée autour de deux axes.
NL
Bij onze ingrepen stonden twee pijlers centraal.
AN
The work was focused on two main areas.

70. FR
Le premier axe est la rénovation et la mise en valeur
NL
De eerste pijler was de renovatie en opwaardering
AN
The first was the renovation and enhancement

71. FR
des maisons telles qu'elles existaient.
NL
van de huizen zoals ze waren.
AN
of the houses such as they were.

72. FR
Donc la mise en valeur de la polychromie,
NL
Opwaardering van het polychrome schilderwerk,
AN
So, accentuating the original polychromatic features

73. FR
la mise en valeur des détails architectoniques.
NL
van de architecturale details.
AN
and the architectonic details.

74. FR
A ça, vient s'ajouter un travail d'extension
NL
Daarnaast zijn er de uitbreidingen,
AN
And to that an extension job has just been added

75. FR
qui se veut plus contemporain.
NL
die een meer hedendaags karakter hebben.
AN
with a more contemporary look.

76. FR
Ce sont des extensions en ossature bois.
NL
Voor de uitbreidingen is voor houtskeletbouw gekozen.
AN
These are timber-frame extensions.

77. FR
La bichromie ou la polychromie
NL
Om de oorspronkelijke huizen hun tweekleurige
AN
The dual-colour, or rather multi-coloured,

78. FR
plutôt des maisons originelles
NL
of eerder meerkleurige uitzicht te geven,
AN
scheme of the original houses

79. FR
était travaillée par des soubassements marqués
NL
was destijds gewerkt met opvallende ondermuren
AN
was worked on with the lower ground-floor walls done

80. FR
en briques de terre cuite, un enduit, des châssis de couleur,
NL
in baksteen, plamuur, gekleurde ramen,
AN
in clay brick, plastering, coloured window frames,

81. FR
des rives et des corniches en béton qui étaient aussi traitées
NL
betonnen dakranden en kroonlijsten
AN
and the concrete edges and ledges,

82. FR
de la même couleur que les châssis.
NL
in dezelfde kleur als de ramen.
AN
which were also done in the same colour as the window frames.

83. FR
Notre travail n'a pas été spécifiquement
NL
Ons werk bestond er niet specifiek
AN
Our job was not specifically

84. FR
de remettre en œuvre les couleurs originelles
NL
in de originele kleuren terug te brengen,
AN
to accentuate the original colours

85. FR
mais de retrouver une polychromie qui pouvait être
NL
maar om een meerkleurig uitzicht te creëren
AN
but to find a colour scheme that could be applied

86. FR
généralisée au niveau de la cité
NL
dat kon worden doorgetrokken naar de hele wijk
AN
more generally across the garden city,

87. FR
et ça permet de marquer la typicité de la cité
NL
en het typische karakter
AN
so as to emphasise its uniqueness,

88. FR
et le côté petit village
NL
en het dorpsgevoel
AN
as well as the small-village feel

89. FR
qu'on peut retrouver dans la cité du Homborch.
NL
dat men in de Homborchwijk ervaart, te benadrukken.
AN
that one still finds in Homborch Garden City.