Julie Willem is a Belgian architect who works for the A2M firm. After dealing with competitions in the company, she moved on to more practical work on construction sites, and then to setting up the "Be Passive" magazine. She is currently developing the office in New York.
Julie Willem
A2M
With the support of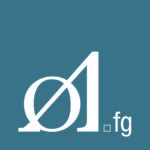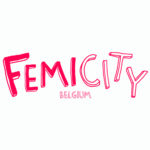 Technical sheet of this architecture video clip
Journalist : Emma C. Dessouroux
Cameramen : Geoffroy Minne / Kinofight
Editing : Emma C. Dessouroux / Cristina Dias
Direction : Emma C. Dessouroux
Production : Les Délires Productions
Translation : MDR Translations
Subtitles : Les Délires Productions
Subtitles
FR
J'ai commencé mes études à La Cambre.
AN
I began my studies at La Cambre.

FR
En dernière année, en master 2,
AN
In the second year of my Masters

FR
je travaillais en tant qu'étudiante
AN
I worked as a student

FR
2 jours par semaine chez A2M.
AN
for two days a week at A2M.

FR
J'ai tout de suite trouvé que c'était intéressant
AN
I immediately thought it was more interesting

FR
de me trouver dans du concret,
AN
to be working more practically,

FR
dans des projets qui étaient réalisés.
AN
in the projects that were being done.

FR
Les premières années, j'ai plutôt fait des concours
AN
In the first few years I did mainly competitions,

FR
puis je suis passée sur des chantiers.
AN
but then I moved onto construction sites.

FR
Il y a eu la publication « Be Passive »
AN
At the same time, the "Be Passive" magazine

FR
qui a été lancée. Là, j'ai fait du graphisme.
AN
was launched, which I did the graphic design for.

FR
Maintenant, il y a ces nouveaux projets
AN
Now there are these new projects

FR
qui se développent à l'international.
AN
that are being developed internationally.

FR
Il y a eu une évolution dans le travail
AN
There's been a change in the work

FR
que j'ai fait au sein d'A2M.
AN
that I've been doing at A2M.

FR
Et, depuis 2015, je suis partenaire du bureau
AN
And since 2015 I've been a partner at the firm,

FR
ce qui implique une autre catégorie
AN
and that means a quite different category

FR
de travail, de management.
AN
of work – of management.

FR
Ce que j'aime dans l'architecture,
AN
What I like about architecture

FR
c'est cet équilibre entre ce qui est objectif,
AN
is this balance between what is objective,

FR
calculé, matériel, scientifique,
AN
calculated, material, scientific,

FR
et ce qui est poétique, subjectif
AN
and what is poetic, subjective,

FR
qui est lié à une dimension plus artistique.
AN
and connected to a more artistic dimension.

FR
Quand j'ai terminé mes secondaires,
AN
When I finished my secondary education

FR
j'hésitais très fort entre devenir
AN
I was hesitating between becoming

FR
mathématicienne ou musicologue.
AN
a mathematician or a musicologist.

FR
Au fond, l'architecture réunit quelque chose
AN
Deep down, architecture brings together something

FR
de très artistique car c'est de la création,
AN
that's very artistic, because it's creative.

FR
c'est sans cesse créer de nouvelles choses,
AN
It's about always creating new things,

FR
imaginer des choses.
AN
imagining things.

FR
Et, à la fois, ça demande d'être très concret
AN
And, at the same time, it has to be very practical,

FR
de faire des choses qui tiennent,
AN
to make things that stay up,

FR
qui sont fonctionnelles et qui sont utiles.
AN
that are functional and useful.

FR
Ce que je tente de créer
AN
What I try to create

FR
C'est plus quelque chose de l'ordre de l'ambiance.
AN
has more to do with the ambiance.

FR
Travailler sur les flux : de personnes
AN
Working on flows, not only flows of people,

FR
mais aussi d'énergie, d'air.
AN
but also of energy, and air,

FR
Tout ça sont des choses très importantes
AN
these are all very important things

FR
dans ce qu'on réalise et que l'on construit.
AN
in what we achieve, and what we construct.

FR
Ce que j'aimerais idéalement
AN
But ideally what I'd like to do

FR
c'est arriver à développer et à rendre réel
AN
would be to get to develop and make real

FR
– dans toutes ces choses que j'imagine
AN
– in all these things that I imagine

FR
et qui sont, finalement, à un moment, construites –
AN
which are, ultimately, at some time constructed –

FR
ce sont différentes sortes d'ambiance.
AN
there are different kinds of ambiance.

FR
Parfois, des choses qui permettent d'être
AN
Sometimes things that allow one to be

FR
plus dans l'ordre du cocon,
AN
more in a kind of cocoon,

FR
du personnel, du rassurant,
AN
personal and comforting,

FR
d'être dans une ambiance qui se veut plus enveloppante.
AN
being in an ambiance that is meant to wrap around you.

FR
Ou, au contraire, dans quelque chose
AN
Or, on the contrary, in something

FR
de plus dynamique, plus lumineux,
AN
more dynamic, more luminous,

FR
en contact avec des gens, avec beaucoup de mouvements.
AN
in contact with other people, with a lot of movement.

FR
Je pense qu'il y a une forte évolution
AN
I think there has been a big change

FR
dans la manière d'habiter le monde
AN
in the way people occupy the world,

FR
notamment avec les nouvelles technologies.
AN
especially with new technologies.

FR
Il y a une perméabilité entre les différentes fonctions
AN
There is a porousness between the various functions,

FR
c'est-à-dire que, pendant très longtemps,
AN
meaning that for a very long time

FR
on construisait un bâtiment de bureaux,
AN
we used to construct an office building,

FR
une maison pour habiter,
AN
a house to be lived in,

FR
un shopping pour faire ses courses,…
AN
a mall to do our shopping…

FR
Et maintenant, il y a une fluidité qui se mêle
AN
But now there is a fluidity that mixes

FR
entre ces différentes fonctions qui fait
AN
together these various functions

FR
que finalement, nous pourrions être
AN
so that eventually we could be

FR
dans une seule pièce et faire tout à la fois :
AN
doing everything at once in one room:

FR
commander à manger,
AN
ordering food,

FR
faire ses courses sur Internet,
AN
shopping on the Internet,

FR
travailler, dormir.
AN
working, sleeping.

FR
Tout ça pourrait être fait dans une seule pièce.
AN
All that could be done in one single room.

FR
Mais je pense que nous sommes
AN
But I do think that we are

FR
des êtres profondément sociaux.
AN
intensely sociable beings.

FR
Nous avons besoin de contacts et d'interactions.
AN
We need contact and interaction.

FR
L'architecture, c'est rendre habitable une partie du monde.
AN
Architecture is about making a part of the world habitable.

FR
Cela implique d'avoir des relations, des contacts sociaux
AN
That means having relationships, social contact,

FR
et des ambiances qui sont favorables
AN
and ambiances that encourage

FR
à développer ce genre de relation.
AN
these kinds of relationships to develop.

FR
L'architecture est un cadre très large.
AN
Architecture is a very wide field.

FR
Jusqu'à présent, je n'ai pas épuisé toutes les possibilités.
AN
So far I haven't exhausted all the possibilities.

FR
Je n'ai pas d'objectif précis.
AN
I have no specific objectives.

FR
Lorsque j'arrive au bout d'un cycle,
AN
When I get to the end of a phase,

FR
lorsque je retrouve quelque chose que je sais faire
AN
when I come across something that I know how to do,

FR
et je peux continuer à faire,
AN
and that I can keep doing,

FR
À ce moment-là, je suis plus ouverte
AN
that's when I'm open

FR
à de nouvelles opportunités.
AN
to new opportunities.

FR
Je suis incapable de dire ce que je vais faire
AN
I'm quite incapable of saying what I want to do,

FR
et comment je me vois
AN
or how I see myself,

FR
parce que je n'en ai pas une idée préconçue.
AN
because I don't have any preconceived idea.

FR
Je n'ai pas un objectif.
AN
I don't have an objective.

FR
Par contre, actuellement,
AN
Although at the moment my objective

FR
mon objectif est de sortir du bain.
AN
is like trying to of get out of the warm bath,

FR
Donc de sortir de Belgique !
AN
the warm bath being Belgium,

FR
Où je suis très bien, très à l'aise.
AN
where I'm fine, very comfortable.

FR
Mais on ne peut connaître la température du bain
AN
But you can only know what the temperature

FR
qu'en sortant du bain !
AN
of the bath is by getting out of it!

FR
Alors voilà, je viens aux Etats-Unis,
AN
So there you are, I came to the States.

FR
je parle en anglais.
AN
I speak in English.

FR
Et je tente de traduire les mesures
AN
And I try to convert measurements

FR
en pieds, en pouces et en galons.
AN
into feet, inches and gallons.