Li Mei Tsien is an architect and co-founder of the B612 associates firm. She talks to us about her way of working, the importance of her place in society, and the questions she asks herself as a teacher at the University of Mons.
Li Mei Tsien
B612 associates
www.b612associates.com
b612@b612.be
With the support of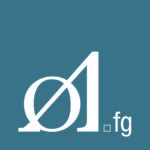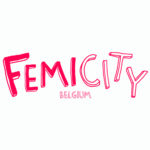 Technical sheet of this architecture video clip
Journalist : Emma C. Dessouroux
Cameraman : Emanuel Pinto / Epiprod
Editing : Emma C. Dessouroux / Cristina Dias
Direction : Emma C. Dessouroux
Production : Les Délires Productions
Translation : MDR Translations
Subtitles : Les Délires Productions
Subtitles
FR
Je m'appelle Li Mei Tsien.
AN
My name is Li Mei Tsien.

FR
Je suis ingénieur-architecte
AN
I'm an engineer-architect

FR
au sein de B612 associates.
AN
with B612 associates.

FR
Pour nous, l'architecture est quelque chose
AN
For us architecture is something

FR
qui est assez exhaustif.
AN
quite comprehensive.

FR
Donc, qui reprend beaucoup de paramètres.
AN
So, something which pulls together many parameters.

FR
On est intéressés par certains types
AN
We're interested in certain types

FR
de contrastes ou de mélanges
AN
of contrasts or mixtures

FR
ou d'interactions qu'il peut y avoir
AN
or of the interaction there can be

FR
entre l'urbain et la vie des gens,
AN
between an urban environment and peoples' lives,

FR
entre l'urbain et le paysage,
AN
between the urban environment and the countryside,

FR
entre la matière et la spatialité.
AN
between what is material and what is spatial.

FR
L'élaboration du projet commence souvent
AN
The development of a project often begins

FR
par des discussions,
AN
with discussions,

FR
un débriefing sur ce que l'on pense qui est important
AN
a debriefing on what we think is important

FR
sur le projet et des petits croquis
AN
about the project, and little sketches

FR
qui n'ont vraiment l'air de rien
AN
that really look like nothing

FR
avec tout ce qui nous tombe sous la main :
AN
done with whatever comes to hand –

FR
un Bic, un feutre, le marqueur d'à côté,…
AN
a Biro, a felt pen, a marker pen …

FR
Et on discute de ce genre de choses.
AN
And we talk about this kind of thing.

FR
Et puis, aussi, sur une spatialité,
AN
And then also about spatiality,

FR
sur la compréhension la plus approfondie possible
AN
about the deepest possible understanding

FR
du site et de son contexte.
AN
of the site and its context.

FR
Pas seulement en termes physiques
AN
Not just in physical terms

FR
mais, de nouveau, aussi
AN
but again, also

FR
en termes humains, sociaux, économiques.
AN
in human, social and economic terms.

FR
Très vite, on teste les choses.
AN
Very quickly, we start testing things.

FR
Quand on teste les choses, on va partir
AN
When we test things, we start out with

FR
en maquettes tridimensionnelles (ordinateur),
AN
three dimensional (computer) models,

FR
avec des maquettes physiques (papier).
AN
along with physical (paper) models.

FR
Récemment, nous avons fait l'acquisition
AN
We recently acquired

FR
d'une imprimante 3D.
AN
a 3D printer.

FR
On a donc aussi essayé cette technologie.
AN
So we've also tried out this technology.

FR
Parfois, deux bouts de carton pour discuter
AN
Occasionally there's just a couple of pieces of card

FR
mais beaucoup de tests !
AN
to talk about, but we do a lot of tests!

FR
Quand j'étais plus jeune,
AN
When I was younger

FR
J'étais très sensible à ne pas être
AN
I was very sensitive about not being

FR
confondue avec la secrétaire.
AN
mistaken for the secretary.

FR
J'étais plutôt assertive dans le sens
AN
I was rather assertive, in the sense

FR
d'avoir le besoin d'une reconnaissance
AN
of having a need for recognition

FR
en tant que « associée et je suis un élément important » !
AN
meaning "I'm an associate and I'm important"!

FR
Là, maintenant, cela ne m'amuse plus.
AN
But now, that doesn't do it for me anymore.

FR
Je suis devenue plus coulante avec ça.
AN
I've become cooler with all that now.

FR
J'aime bien aussi parfois laisser les gens penser
AN
I also sometimes like to let people think

FR
ce qu'ils veulent bien penser !
AN
what they want to think!

FR
Je peux répondre au téléphone
AN
I can answer the telephone

FR
et faire le rôle de la secrétaire.
AN
and play the secretary role.

FR
Je n'ai plus cette inquiétude-là.
AN
That doesn't bother me anymore.

FR
Je donne cours aux ingénieurs-architectes
AN
I give courses to engineer-architects

FR
à l'Université de Mons.
AN
at the University of Mons.

FR
Je donne cours de logements collectifs.
AN
I give courses on community housing.

FR
L'enseignement, c'est le moment dans l'architecture
AN
Teaching is that moment in architecture

FR
où tu vas dire à des plus jeunes
AN
when you're going to tell younger people

FR
ce que tu penses qui est essentiel dans l'architecture.
AN
what you think is essential in architecture.

FR
En le formulant, on est obligé de se poser la question
AN
And to formulate that, you have to ask yourself the question

FR
« Est-ce que ce que je dis est réellement ce que je pense ? »
AN
"Is what I say what I really think?"

FR
Ce positionnement est aussi une nécessité
AN
This positioning is also necessary

FR
de positionnement par rapport à soi-même
AN
towards yourself,

FR
et à ce que l'on fait.
AN
and what you do.

FR
Je commence toujours en disant :
AN
I always begin by saying

FR
« Tiens,… »
AN
"Look…"

FR
L'énoncé est de faire du logement collectif
AN
The stated aim is to do some community housing

FR
avec une partie qui concerne un programme « autre ».
AN
with one part related to "another" programme.

FR
Donc un service public.
AN
So a public service.

FR
Je commence par dire :
AN
I start by saying:

FR
« Moi, je voudrais que vous réfléchissiez
AN
"I want you to think

FR
à la place aujourd'hui de l'architecture
AN
about the place of architecture today,

FR
et peut-être du logement au sein de la ville,
AN
and maybe of housing, in a city,

FR
dans le mode de vie d'aujourd'hui.
AN
in today's way of life,

FR
Et par rapport aux modes de vie de demain. »
AN
and how it relates to the way of life in the future."

FR
« Et, ensuite, quel est le rapport qu'il y a
AN
"And then, what is the relationship between

FR
entre la fonction habitée et d'autres fonctions
AN
the habitation function and other functions

FR
qui sont des fonctions de services ? »
AN
that are service functions?"

FR
« Quelle est la relation entre l'architecture
AN
"What is the relationship between the architecture

FR
que vous proposez et son interface ? »
AN
you are proposing and its interface?"

FR
« Quel est le rapport public – privé ?
AN
"What is the public-private relationship?

FR
Intimité que l'on veut développer et proposer ? »
AN
The intimacy that we want to develop and propose?"

FR
« Et comment on met tout ça au sein d'un concept cohérent
AN
"And how do we put all that into a coherent concept

FR
qui doit pouvoir tenir du début à la fin ? »
AN
that must hold together from the start to the finish?"

FR
Donc, du moment où l'on fait la première esquisse,
AN
So from the moment that you do the first outline,

FR
jusqu'au moment où ils vont la dessiner.
AN
up to the moment that it's about to be designed.

FR
L'architecture doit avoir suffisamment de force
AN
The architecture must have enough strength

FR
et votre volonté doit être suffisamment présente
AN
and you must have enough determination,

FR
pour pouvoir tenir ça d'un bout à l'autre.
AN
to be able to keep it going from one end to the other.

FR
Et forcément, quand on dit ces choses-là,
AN
And inevitably, when you say these things,

FR
ça me rappelle que c'est aussi mon objectif à moi.
AN
it reminds me that this is also my own objective.

FR
Je pense que c'est quelque chose d'essentiel.
AN
I think that it's something essential.