Christine Conix is undoubtedly the most internationally well-known Belgian female architect. She founded her company in 1979. It's not recognition that interests her but the quality of the work that
she provides. A contextual architecture that is used in every sector of activity, whether it be housing, offices, or public buildings.
Christine Conix
CONIX RDBM Architects
conixrdbm.com
info@conixrdbm.com
With the support of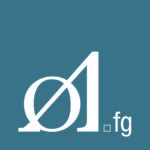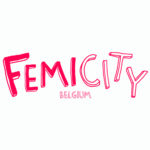 Technical sheet of this architecture video clip
Journalist : Emma C. Dessouroux
Cameraman : Julien Stroïnovsky / Novsky Films
Editing : Emma C. Dessouroux / Cristina Dias
Direction : Emma C. Dessouroux
Production : Les Délires Productions
Translation : MDR Translations
Subtitles : Les Délires Productions
Subtitles
NL
Ik ben vrij snel na het beëindigen
FR
J'ai commencé ma propre activité
AN
I made my own start

NL
van mijn studies begonnen met mijn eigen start,
FR
assez vite après mes études.
AN
quite quickly after my studies.

NL
als het ware op de hoek van de keukentafel,
FR
Littéralement sur un coin de la table à manger,
AN
Quite literally at one corner of the dining table,

NL
begonnen met het zoeken naar oplossingen bieden
FR
j'ai commencé à chercher des solutions,
AN
I began looking for solutions,

NL
en mijn eigen weg te zoeken in architectuur.
FR
à chercher ma propre voie en architecture.
AN
and finding my own way in architecture.

NL
Het klopt dat er niet zoveel architectenbureau's
FR
C'est vrai qu'il y a peu de bureaux d'architecture
AN
It's true that there are very few architectural firms

NL
zijn met vrouwelijke architecten aan de top
FR
avec des architectes femmes à des postes élevés,
AN
with female architects in senior positions,

NL
maar eigenlijk vind ik dat zelf totaal niet belangrijk.
FR
mais personnellement je trouve ça sans importance.
AN
but personally I don't think it's important.

NL
Onze architectuur staat voor het bieden
FR
Notre architecture vise à offrir
AN
Our architecture aims to offer

NL
Van oplossingen op context.
FR
des solutions à un contexte.
AN
solutions to a context.

NL
Eigenlijk kan je zeggen
FR
On peut dire que nous faisons
AN
You could say that we do

NL
dat we context-gerelateerde architectuur maken.
FR
de l'architecture liée à un contexte.
AN
architecture connected to a context.

NL
Bij de start ben ik vooral begonnen met het zoeken
FR
Dès le début, j'ai surtout cherché
AN
From the beginning, above all I tried

NL
naar kwalitatief wonen
FR
à faire du logement qualitatif,
AN
to do quality housing,

NL
en oplossingen vinden voor de habitat.
FR
à proposer des solutions pour l'habitat.
AN
to propose solutions for the housing.

NL
En ik blijf geloven
FR
Et je continue à croire
AN
And I still believe

NL
dat het residentiële de essentie is van architectuur.
FR
que le résidentiel est l'essence de l'architecture.
AN
that residential is the essence of architecture.

NL
In de loop der jaren zijn er natuurlijk
FR
Au fil des ans, d'autres secteurs ont
AN
Over the years other sectors

NL
andere sectoren belangrijk geworden,
FR
évidemment gagné en importance.
AN
have obviously gained importance.

NL
en op heden is het juist
FR
Je pense que cette grande diversification
AN
I think that this wide diversification

NL
die grote diversificatie aan projecten,
FR
de projets fait notre force.
AN
of projects is our strength.

NL
we doen eigenlijk alles,
FR
Nous faisons de tout en fait,
AN
We do everything in fact,

NL
niet alleen wonen,
FR
pas seulement du logement,
AN
not just residential,

NL
maar ook publieke gebouwen,
FR
mais aussi des bâtiments publics,
AN
but also public buildings,

NL
heel veel zorgwoningen,
FR
beaucoup d'établissements de soins,
AN
quite a few health facilities,

NL
heel veel kantoren ook.
FR
et aussi beaucoup de bureaux.
AN
and also a lot of offices.

NL
Emoties. Emoties in onze architectuur.
FR
Les émotions dans notre architecture.
AN
The emotions in our architecture.

NL
Volgens mij is architectuur niet alleen
FR
Pour moi, l'architecture n'est pas seulement
AN
For me architecture is not only

NL
een berekend antwoord geven.
FR
offrir une réponse calculée.
AN
about providing a measured response.

NL
Het is niet alleen het puur tastbare van de architectuur,
FR
Ce n'est pas seulement le purement palpable,
AN
It's not only about the purely tangible,

NL
maar het is juist vooral het immateriële,
FR
mais plutôt et surtout l'immatériel,
AN
but also, and especially, the immaterial,

NL
het tactiele van de materialen,
FR
le côté tactile des matériaux,
AN
the tactile aspect of materials,

NL
hetgeen dat je voelt als je een gebouw betreed,
FR
ce que vous sentez
AN
what you feel

NL
in een gebouw binnenkomt.
FR
quand vous entrez dans un bâtiment.
AN
when you enter a building.

NL
Juist het immateriële, hetgeen dat je niet kan beschrijven,
FR
C'est l'immatériel, ce qu'on ne peut pas décrire.
AN
That's the immaterial, that which can't be described.

NL
hetgeen dat je niet kan omschrijven.
FR
C'est exactement cela qui nous motive,
AN
That is precisely what motivates us,

NL
Wat ons triggert, is dat juist gaan los te weken.
FR
ce que nous voulons libérer.
AN
what we want to set free.

NL
Je moet natuurlijk een antwoord geven
FR
Il faut évidemment aussi donner une réponse
AN
Obviously you also have to provide a response

NL
op al het mathematische en op al hetgeen
FR
à tout ce qui concerne le côté mathématique,
AN
to everything related to the mathematical side of things,

NL
dat je kan berekenen en ook op hetgeen dat je kan bouwen.
FR
ce qu'on peut calculer, et ce qu'on va construire.
AN
what we can calculate, and what we're going to build.

NL
Maar juist dat klein ietsje verschil,
FR
Mais ce petit quelque chose de différent,
AN
But that little something different

NL
dat is hetgeen waar we naar streven.
FR
c'est exactement ça que nous recherchons.
AN
is exactly what we are seeking to achieve.

NL
Bij stedelijke ontwikkelingen
FR
Dans le cadre d'un projet urbain,
AN
In the context of an urban project,

NL
is het steeds belangrijk om een raster te creëren
FR
il est toujours important de créer une trame
AN
it's always important to create a framework

NL
waardat er een grote hoeveelheid
FR
qui permet de mettre en place
AN
which allows for the implementation

NL
van verschillende mogelijkheden
FR
un grand nombre de possibilités
AN
of a large number of options

NL
en verschillende invullingen kunnen geïmplementeerd worden.
FR
et destinations différentes au fil du temps.
AN
and different directions over time.

NL
Hierbij is het soms nuttig om bakens te creëren,
FR
Il est parfois utile dans ce contexte
AN
It's sometimes useful in this context

NL
bakens voor de stad
FR
de poser des balises pour la ville.
AN
to put down markers for the city.

NL
en die bakens dat kan een eye-catcher project zijn,
FR
Cela peut être un projet qui attire l'œil,
AN
This could be an eye-catching project,

NL
dat kan een project zijn dat niet kost
FR
ça peut être un projet qui ne cherche pas
AN
it could be a project that is not aiming

NL
wat kost een breuk wil creëren met de omgeving,
FR
coûte que coûte à créer une fraction avec les environs,
AN
at all costs to create a fraction in the vicinity,

NL
maar dat eigenlijk een hefboom zal zijn
FR
mais qui servira en fait de levier
AN
but one which will in fact be used as a lever

NL
voor de verdere maatschappelijke
FR
pour la poursuite du développement social
AN
in the furtherance of the social and economic

NL
en economische ontwikkeling van een gans stadsdeel,
FR
et économique de tout un pan de ville,
AN
development of a whole part of the city,

NL
of een ganse wijk kan opkrikken,
FR
ou qui rehaussera ou insufflera
AN
or which will enhance or inject

NL
een nieuw leven kan inblazen,
FR
une nouvelle vie à tout un quartier.
AN
new life into a whole district.

NL
en op die manier eigenlijk
FR
Et qui de la sorte peut stimuler
AN
And which can thus stimulate

NL
een stedelijke ontwikkeling kan pushen.
FR
un développement urbain.
AN
an urban development.

NL
Het ontwerpen in ons kantoor gebeurt nog steeds
FR
Chez nous, un projet débute encore toujours
AN
At our firm, a project still begins

NL
met de schetsrol en met de potlood,
FR
avec un crayon et un rouleau de papier à esquisse.
AN
with a pencil and a roll of sketch paper.

NL
en in de loop van het traject evolueert
FR
Ensuite, cela évolue évidemment
AN
It then evolves, obviously,

NL
dat naar de verschillende technologische vormen
FR
vers les différents outils technologiques
AN
towards the various technological tools

NL
die vandaag voorhanden zijn.
FR
qui existent aujourd'hui.
AN
that we have today.

NL
Voor elk project worden er
FR
Pour chaque projet, nous fabriquons
AN
For every project we make

NL
schuimmodellen gemaakt
FR
des maquettes en mousse.
AN
styrofoam models.

NL
en wordt er heel veel gesneden in blokjes,
FR
Nous découpons des blocs,
AN
We cut off blocks,

NL
en worden die blokjes aangepast
FR
nous adaptons les blocs
AN
we adapt the blocks

NL
en verschillende invullingen komen daarin.
FR
en fonction des différentes destinations.
AN
depending on their specific function.

NL
We werken heel sterk in team,
FR
Nous travaillons très fort en équipe,
AN
We work very hard as a team,

NL
dat kan je zien in onze design-meetings.
FR
on peut le voir à nos réunions de design.
AN
You can see that at our design meetings.

NL
We werken in team en ik voel mij zelf
FR
Personnellement, je me sens dans l'équipe
AN
Personally, I feel I'm in a team

NL
eigenlijk meer de participerende,
FR
plutôt un peu comme le déclencheur participatif,
AN
a little like the participative catalyst,

NL
enthousiasmerende trigger in dat team,
FR
qui entretient l'enthousiasme des troupes.
AN
who keeps up the enthusiasm of the troops.

NL
omdat er telkens natuurlijk een impuls gecreëerd moet worden
FR
Parce qu'il faut en permanence créer une impulsion,
AN
Because you always have to create impetus,

NL
en een participatieve sturing
FR
et ce pilotage participatif est naturellement
AN
and this participative steering

NL
is heel belangrijk in het ganse team.
FR
très important pour toute l'équipe.
AN
is very important for the whole team.