Aurélie Maes is an architect and co-founder of the firm "ici architectes". She talks to us about her
career and her vision of architecture. Is it possible to describe one's architecture when this is ultimately a way of thinking rather than a particular design or trend?
Aurélie Maes
ICI architectes
noussommesici.be
contact@noussommesici.be
With the support of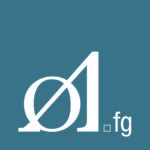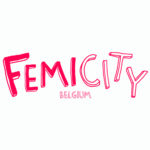 Technical sheet of this architecture video clip
Journalist : Emma C. Dessouroux
Cameraman : Julien Stroïnovsky / Novsky Films
Editing : Emma C. Dessouroux / Cristina Dias
Direction : Emma C. Dessouroux
Production : Les Délires Productions
Translation : MDR Translations
Subtitles : Les Délires Productions
Subtitles
FR
J'ai travaillé dans deux bureaux différents.
AN
I worked for two different firms.

FR
Et puis, un peu désespérée par le contenu du travail
AN
But I was feeling a little despairing at the work content

FR
et de ce que c'était d'être stagiaire,
AN
and what it meant to be a trainee,

FR
mon beau-frère m'a proposé un projet à Namur.
AN
so my brother in law suggested a project in Namur.

FR
J'ai rappelé toute une série de copains et d'amis
AN
I called up a whole range of old mates and friends

FR
avec qui j'avais étudié l'architecture
AN
with whom I'd studied architecture

FR
et on a travaillé ensemble sur ce projet-là.
AN
and we worked together on this project.

FR
Suite à cette première étude tous ensemble,
AN
Following this first analysis together,

FR
le groupe s'est formé et on a formé le bureau « ici ».
AN
the group formed and we set up the "ici" firm.

FR
Le nom « ici » est parti d'une blague.
AN
The name "ici" is a bit of a joke.

FR
On s'est dit que beaucoup de gens appelaient leur bureau
AN
A lot of people call their firm

FR
par le nom de la rue où se situait le bureau.
AN
after the name of the street in which it is located.

FR
Et on s'est dit : « Mais nous, on est nulle part !
AN
And we thought "but we are nowhere!

FR
On est partout ! On est ici ! »
AN
We're everywhere! We're here!" ('here' = 'ici' in French)

FR
On a répété 4-5 fois et puis on s'est dit :
AN
We repeated it 4 or 5 times and then we thought

FR
« Ça peut marcher ! », c'est devenu ici architectes.
AN
that it could work, and it became "ici architectes".

FR
La première chose qui m'a intéressée
AN
The first thing that interested me

FR
dans les études d'architecture, c'était
AN
in my architectural studies was

FR
le fait d'être indépendante
AN
the idea of being independent,

FR
et le côté créatif tout en étant technique.
AN
with the creative yet technical aspects.

FR
Que ce soit cadré tout en étant créatif, ça me parlait bien.
AN
Being in a framework yet being creative, it appealed to me.

FR
Je ne sais pas vraiment dire ce que serait mon architecture.
AN
I don't really know how to describe my own architecture.

FR
Je pense que chaque projet apporte des réponses différentes
AN
I think that every project produces different responses,

FR
parce qu'il y a un contexte,
AN
because there is a context,

FR
un travail avec le maître d'ouvrage
AN
a job do to with the project owner,

FR
comme tout processus d'architecture.
AN
as in any architectural process.

FR
Mon architecture est finalement une façon de réfléchir
AN
Ultimately my architecture is a way of thinking

FR
plutôt qu'un dessin, un type.
AN
rather than a particular design or trend.

FR
On essaie toujours de simplifier les espaces,
AN
We always try to simplify the spaces,

FR
d'ouvrir et d'apporter un maximum de lumière.
AN
to open things out and bring in maximum light.

FR
On est plus intéressés par le processus
AN
We're more interested in the process,

FR
et donc la recherche, la réflexion
AN
and so the research, giving thought,

FR
et la cohérence dans la réflexion sur le projet
AN
coherent thought, to the project,

FR
que, finalement, par le résultat final.
AN
than, ultimately, in the end product.

FR
La question de l'habitat et de l'évolution de la ville
AN
The issue of housing and development of the city

FR
reste centrale et, donc, laisser la question
AN
remains central. So, confining it only to the issue

FR
juste à une évolution sans y réfléchir,
AN
of some development without thinking about it,

FR
je pense que cela ne peut pas fonctionner pour la société.
AN
I don't think that can work for society.

FR
On a une société complexe.
AN
We have a complex society.

FR
« Habiter » est un concept qui évolue.
AN
"Inhabiting" is a concept that's changing.

FR
Les gens vivent différemment.
AN
People live differently.

FR
La question que l'on pose aux architectes est celle-là :
AN
The question that's put to architects is this one:

FR
« Qu'est-ce et comment habiter ?
AN
"What is inhabiting and how do you do it?"

FR
Dans quelle ville ? Dans quel endroit ?
AN
In what city? In what place?

FR
Avec quelle famille ? »
AN
With which family?"

FR
Au-delà de la question d'habiter,
AN
Apart from the issue of inhabiting,

FR
il y a la question des autres fonctions
AN
there are the other functions

FR
qui sont aussi importantes pour le vivre ensemble
AN
that are just as important for living together

FR
et qui sont des questions sur lesquelles
AN
and which are issues that

FR
on aime travailler lorsqu'on est architecte.
AN
you like to work on when you're an architect.

FR
On a créé une société de promotion,
AN
We've formed a development company,

FR
les 4 mêmes associés,
AN
with the same 4 associates,

FR
dans l'idée de pouvoir donner du travail
AN
with the idea of being able to give work

FR
au bureau d'architecture
AN
to the architectural firm

FR
tout en se permettant d'être plus libres.
AN
while giving ourselves more freedom.

FR
On est maître d'ouvrage et architecte
AN
We are both project owner and architect.

FR
c'était une manière de faire de l'architecture
AN
It was a way of doing architecture

FR
qui nous intéressait.
AN
that interested us.

FR
On va se créer des contrats.
AN
We're going to draw up some contracts.

FR
On avait trouvé deux terrains à vendre
AN
We've found two pieces of land for sale

FR
dans le carré Tillens.
AN
in the carré Tillens.

FR
Ce sont des petites venelles en intérieur d'îlot à Uccle.
AN
They're little alleyways running through a block in Uccle.

FR
On a proposé de construire 3 maisons
AN
We've proposed building 3 houses

FR
de manière à correspondre au parcellaire
AN
in a way that corresponds to the plots

FR
de ces maisons qui sont plutôt
AN
of these houses, which are kind of

FR
des anciennes maisons ouvrières.
AN
old labourers' houses.

FR
C'est étonnant aussi de voir notre position :
AN
It's also quite surprising to see our approach:

FR
Comment se mettre des limites
AN
How to impose limits on ourselves

FR
lorsqu'on n'a pas de maître d'ouvrage ?
AN
when we don't have a project owner?

FR
Après, on est comme les autres maîtres d'ouvrage,
AN
But we are exactly like other project owners,

FR
on a une limite de budget
AN
we have a budget limit

FR
mais pas réellement de limite de programme.
AN
but not really a program limit.

FR
Il fallait faire le mieux possible avec le budget
AN
We had to do the best we could with the budget we had,

FR
tout en se mettant des contraintes
AN
applying constraints to ourselves

FR
pour arriver à un projet intéressant.
AN
so as to end up with an interesting project.