Isabelle Corten is an urban planner of the night. She works with spaces, volumes, once night has fallen. She explains to us the methodology that has been set up to enable the optimal design of her creative process.
Isabelle Corten
Radiance 35
www.radiance35.eu
info@radiance35.eu
With the support of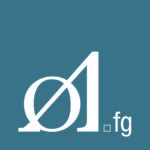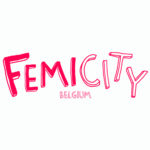 Technical sheet of this architecture video clip
Journalist : Emma C. Dessouroux
Cameraman : Julien Stroïnovsky / Novsky Films
Editing : Emma C. Dessouroux / Cristina Dias
Direction : Emma C. Dessouroux
Production : Les Délires Productions
Translation : MDR Translations
Subtitles : Les Délires Productions
Subtitles
FR
Mon architecture est un travail sur le volume,
AN
My architecture is about working with volume,

FR
sur l'espace nocturne.
AN
with nocturnal space.

FR
C'est plutôt un travail encadrant
AN
It's work that sort of monitors

FR
de l'utilisateur de la ville la nuit.
AN
the user of the city at night.

FR
Comment l'accompagner dans ces volumes qui le guident ?
AN
How can we go with him into these spaces that guide him?

FR
Et comment faire en sorte que ce guidage soit plus facile ?
AN
And what can we do to make this guidance easier?

FR
Je me présente plus comme une urbaniste de la nuit
AN
I describe myself as an urban planner of the night

FR
parce que c'est éclairer mais c'est aussi éteindre,
AN
because it's about lighting up but also turning the light off,

FR
c'est moduler, c'est réfléchir à cet espace de la ville
AN
it's about adjusting, thinking about this space in the city,

FR
et comment il apparaît une fois la nuit tombée.
AN
and how it looks once night has fallen.

FR
Comment faire en sorte qu'il soit plus compréhensible ?
AN
How can we make it more understandable?

FR
Comment, par des rapports d'équilibre
AN
How, with balanced relationships

FR
entre ces surfaces allumées – éteintes,
AN
between these lit and unlit surfaces,

FR
on peut transformer ces volumes nocturnes ?
AN
can we transform these nocturnal spaces?

FR
Paradoxalement, je ne suis pas du tout une nocturne.
AN
Paradoxically, I'm not at all nocturnal.

FR
Je suis une couche-tôt et une lève-tôt.
AN
I'm an early-to-bed, early-to-rise type.

FR
Donc, j'ai découvert la facette que l'on doit travailler de nuit.
AN
I've discovered an aspect that has to be worked on at night.

FR
Petit à petit, j'ai appris à aimer cette nuit.
AN
Little by little, I've learned to love this night.

FR
Même si, toujours au moment où je dois sortir, je me dis :
AN
Even if, the moment I have to go out, I always tell myself

FR
« Ah, ça va être tard, je n'ai pas l'habitude,
AN
"Oh, it's going to be late, I'm not used to it.

FR
je vais me réveiller tôt parce que de toute façon
AN
I'm going to wake up early because in any case

FR
je suis programmée comme ça ! »
AN
that's how I'm programmed!"

FR
En fait, une fois que je suis sur le terrain,
AN
In fact, once I'm out in the field,

FR
il y a un rapport à la nuit qui est fantastique.
AN
there's a fantastic rapport with the night.

FR
Quand on commence les réglages, les repérages,
AN
When we begin making the adjustments, the tracking,

FR
les essais, il y a quelque chose de ce rapport magique
AN
the testing, there is something about this magical rapport

FR
à une autre dimension de la ville qui me fait oublier
AN
with another dimension of the city that makes me forget

FR
que je ne suis pas une nocturne.
AN
that I'm not nocturnal.

FR
La thématique qui me guide depuis
AN
The theme that has guided me since

FR
avant la création de Radiance 35 est de réfléchir
AN
the creation of Radiance 25, has been to give thought to

FR
à comment éclairer des quartiers banals
AN
how to light up these mundane neighbourhoods

FR
sur lesquels personne ne porte une attention particulière.
AN
to which nobody pays any particular attention.

FR
Quand on pense à un éclairage,
AN
When you think about lighting,

FR
on pense souvent à des châteaux, des hôtels de ville,
AN
you often think about mansions, city halls,

FR
des architectures patrimoniales
AN
heritage architecture

FR
mais, en fait,
AN
but in fact

FR
si on réfléchit à l'espace qu'est la ville de nuit…
AN
if you think about the space the city becomes at night…

FR
Souvent les gens vivent dans des quartiers
AN
People often live in neighbourhoods

FR
qui ne sont pas ces quartiers centraux
AN
that are not these central neighbourhoods,

FR
et sur lesquels l'attention n'est pas du tout portée,
AN
and to which no attention is ever paid at all,

FR
alors que l'on peut réfléchir de manière très simple
AN
whereas we can think in a very straightforward way

FR
à l'éclairage public.
AN
about public lighting.

FR
Alors là, on ne parle pas de mise en lumière de bâtiments.
AN
Here, we're not talking about lighting up buildings.

FR
C'est plutôt une sorte d'architecture nocturne du quotidien.
AN
It's a kind of architecture that's more nocturnal than daily.

FR
Je trouve que c'est un challenge formidable
AN
I think it's a huge challenge,

FR
d'essayer de réfléchir à ces espaces.
AN
to try to think about these spaces.

FR
De nouveau, comment encadrer ?
AN
Once again, how should this be monitored?

FR
Comment faire ce travail de plein et de vide
AN
How should this work of full and empty space be done,

FR
sur des espaces banals mais qui méritent
AN
on spaces which are ordinary but which deserve

FR
un autre travail que ce qu'il est actuellement.
AN
a bit more work than what's currently being done.

FR
Le processus de création est assez similaire
AN
The creative process is quite similar

FR
à celui de l'architecture, de la construction.
AN
to that of architecture, and construction.

FR
Et, en même temps, il est différent.
AN
But at the same time, it's different.

FR
Au fur et à mesure des années,
AN
Over the years

FR
on a établi une sorte de méthodologie
AN
we've established a kind of methodology

FR
qu'on applique en fonction des différents projets.
AN
that we use according to the project.

FR
La première chose dans le processus de création
AN
The first thing in the creative process is

FR
est de bien comprendre l'objet sur lequel on travaille.
AN
to get a good understanding of the object you're working on.

FR
Il est parfois assez complexe
AN
It's sometimes quite complex

FR
parce que l'on peut travailler sur un quartier
AN
because you could be working on a neighbourhood

FR
ou sur toute une ville.
AN
or on an entire city.

FR
On a établi cette méthodologie sur 3 thèmes principaux :
AN
We've established this methodology around 3 main themes:

FR
1. Comprendre le territoire.
AN
1. Understand the territory.

FR
Comprendre son architecture, l'urbanisme, l'histoire
AN
Understand its architecture, its urban planning, its history

FR
et aussi ce que l'on peut raconter.
AN
and also what stories can be told.

FR
2. Comprendre les usages.
AN
2. Understand its uses.

FR
Là, on s'immerge dans l'espace
AN
On this, we immerse ourselves in the space

FR
pour savoir comment une fois la nuit tombée
AN
to find out how, once night has fallen

FR
– c'est-à-dire à 5h en hiver –
AN
-meaning around 5pm in winter –

FR
les espaces sont vécus.
AN
these spaces are experienced.

FR
On fait des cartes de temps la nuit
AN
We make time sheets at night

FR
pour comprendre les déplacements.
AN
so that we can understand movements.

FR
On fait beaucoup, dans cette catégorie-là,
AN
We do a lot of that kind of thing,

FR
des marches exploratoires pour comprendre
AN
exploratory walks to understand

FR
le ressenti des gens par rapport à l'espace.
AN
the feelings of people towards the space.

FR
3. Comprendre l'éclairage.
AN
3. Understand the lighting.

FR
Quand on agit dans un espace public,
AN
When you act in a public space,

FR
en urbanisme, il ne s'agit pas de dire
AN
in urban planning, it's not a matter of saying

FR
« On va tout remplacer ! ».
AN
"We're going to replace everything!".

FR
Il y a plein de contraintes qui sont de l'ordre de
AN
There are many constraints, like

FR
« On garde certaines choses et on améliore ».
AN
"We are keeping certain things and improving them".

FR
Donc, ces 3 thèmes-là permettent de construire
AN
So, these 3 themes enable us to build

FR
le concept qui est assis sur ces 3 analyses.
AN
the concept that is based on these three analyses.

FR
Malheureusement, car je trouve cela inquiétant
AN
Unfortunately, as I find it worrying

FR
parce que l'on vit la moitié de l'année dans le noir,
AN
because we live half the year in the dark,

FR
qu'il y a tous ces espaces publics
AN
that there are all these public spaces

FR
qui demandent à être traités,
AN
that are crying out to be treated,

FR
on est vraiment très peu nombreux
AN
there really aren't very many of us

FR
dans le monde professionnel européen
AN
in the European professional world

FR
à travailler sur cette question de la ville la nuit.
AN
who are working on this issue of the city at night.

FR
J'aimerais que la relève soit là,
AN
I would love there to be some successors,

FR
et elle est vraiment pas là !
AN
but there really aren't any!

FR
Moi, je trouve ça un peu dramatique
AN
I do think this is quite desperate

FR
puisque je me rends compte qu'il y a plein d'espaces
AN
since I realise that there are many spaces

FR
une fois la nuit tombée qui sont catastrophiques.
AN
that, once night has fallen, are quite horrendous.