Alicia Reiber is an architect and co-founder of the Urban Platform company. She talks about her architectural work within the company, her status as a female, a female architect and a female leader.
Alicia Reiber
Urban Platform
www.urbanplatform.com
mail@urbanplatform.com
With the support of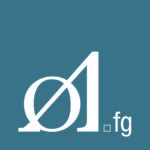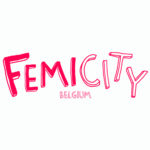 Technical sheet of this architecture video clip
Journalist : Emma C. Dessouroux
Cameraman : Julien Stroïnovsky / Novsky Films
Editing : Emma C. Dessouroux / Cristina Dias
Direction : Emma C. Dessouroux
Production : Les Délires Productions
Translation : MDR Translations
Subtitles : Les Délires Productions
Subtitles
FR
Mon nom est Alicia Reiber.
AN
My name is Alicia Reiber.

FR
Je suis architecte et co-fondatrice
AN
I'm an architect and co-founder

FR
de la société Urban Platform.
AN
of the Urban Platform company.

FR
Je suis en charge du design, de la création
AN
I'm in charge of design, creativity

FR
et de la conception dans la société.
AN
and design in the company.

FR
Il devait y avoir un gène créatif dans la famille.
AN
There must have been a creative gene in my family.

FR
Mon arrière-grand-père était architecte.
AN
My great grandfather was an architect.

FR
Parallèlement à cela, il peignait énormément.
AN
And along with that, he painted a lot too.

FR
Mon père a fait une carrière de graphiste.
AN
My father had a career as a graphic designer.

FR
J'ai eu la chance de commencer très jeune
AN
I was lucky enough to begin studying music

FR
à étudier la musique, l'apprentissage du piano
AN
when I was very young, learning the piano,

FR
et je me suis mise à dessiner et à peindre très jeune.
AN
and I started drawing and painting when I was very young.

FR
Je partageais l'atelier de mon père.
AN
I shared my father's workshop.

FR
Mon amour pour la musique était tel
AN
My love for music was such

FR
que j'ai vraiment envisagé d'entamer
AN
that I really expected to be tackling

FR
des études musicales assez approfondies
AN
some quite in-depth musical studies

FR
et je me suis préparée avec acharnement
AN
and I prepared myself

FR
pour passer l'examen d'entrée au conservatoire.
AN
for the Conservatoire entry exam.

FR
Tout d'un coup, j'ai eu un moment d'angoisse :
AN
But suddenly I had a moment of doubt:

FR
était-ce vraiment une profession pour moi ?
AN
was this really something for me?

FR
Et je me suis réorientée sur mon autre passion
AN
And then I turned towards my other passion

FR
qui était donc la création, le dessin.
AN
which was creative – drawing.

FR
C'est à ce moment-là que le choix de l'architecture
AN
It was at that moment that architecture

FR
est apparu comme une évidence.
AN
appeared as an obvious choice to me.

FR
Quand j'ai fait ce choix, les 5 années passées à Horta
AN
After I made my choice, the 5 years I spent

FR
sont passées très vite. Cela s'est très bien passé.
AN
at Horta went very quickly. It all went very well.

FR
J'ai eu la chance d'avoir des professeurs
AN
I was fortunate to have teachers

FR
qui m'ont permis de m'exprimer avec ma personnalité
AN
who allowed me to express myself with my personality

FR
dans mes projets.
AN
in my projects.

FR
Je dirais de notre architecture qu'elle est contextuelle.
AN
About our architecture, I would say that it's contextual.

FR
Elle tire quasiment toujours ses lignes de force
AN
Its main strengths practically always lie

FR
dans le contexte urbain ou non-urbain
AN
in the urban or non-urban context

FR
dans lequel elle prend place, elle s'insère,
AN
in which it takes place. It inserts itself,

FR
ce qui la rend fractale voire organique.
AN
which makes it fractal, organic even.

FR
Je peux illustrer mon propos en évoquant
AN
I would illustrate my point by mentioning

FR
le projet de l'école Pegasus à Ostende.
AN
the Pegasus project in Ostend.

FR
La composition de l'école se base
AN
The layout of the school is based

FR
sur deux axes qui sont issus du paysage.
AN
on two axes arising from the landscape.

FR
Toute la géométrie se construit là-dessus.
AN
All the geometry is built upon it.

FR
Il y a un autre projet qui synthétise Urban Platform
AN
There is another project that sums up Urban Platform

FR
mais que l'on ne construira malheureusement jamais.
AN
but unfortunately we will never build it.

FR
C'est une petite étude que l'on a fait
AN
It's a little study we did

FR
pour la chapelle Sainte-Gertrude,
AN
for the chapelle Sainte-Gertrude

FR
place Van Meyel à Etterbeek.
AN
on the Place Van Meyel in Etterbeek.

FR
Là aussi, on est venus reprendre tous les axes urbains
AN
There too, we came in to pick up all the urban axes

FR
qui nous semblaient être importants sur le site.
AN
that we thought were important to the site.

FR
Ces axes convergent en un point central
AN
These axes converge on a central point

FR
duquel on va construire cette chapelle
AN
on which we were going to build this chapel

FR
qui va prendre la forme d'une sorte de cocotte en papier,
AN
which would look a bit like a sort of 'paper hen',

FR
sous forme de spirale.
AN
in the shape of a spiral.

FR
Et donc, voilà ! Un exemple typique de l'architecture
AN
A typical example of architecture

FR
qui concentre tous ces éléments importants
AN
that brings together all the important

FR
du contexte pour générer l'architecture.
AN
contextual elements for generating the architecture.

FR
Depuis que j'ai commencé mes études,
AN
Since I began my studies

FR
je n'ai jamais vécu une quelconque frustration
AN
I've never experienced any frustration whatsoever

FR
d'être une femme. Pas du tout ! Au contraire !
AN
from being a woman. Not at all! Quite the contrary!

FR
Je me sens totalement égale aux hommes.
AN
I feel totally equal to men.

FR
En tout cas, ici, au bureau, cela n'existe pas.
AN
At least here, in the office, it doesn't exist.

FR
Le bureau Urban Platform comprend 4 associés.
AN
The Urban Platform firm consists of 4 associates.

FR
Cédric Franck, Xavier Lostrie, Eveline Vyncke et moi-même.
AN
Cédric Franck, Xavier Lostrie, Eveline Vyncke and myself.

FR
Eveline a 3 enfants. J'ai moi-même 3 enfants.
AN
Eveline has 3 children. I myself have 3 children.

FR
Dans le bureau, il y a 65% de femmes
AN
In the firm, it's 65% women,

FR
dont la plupart d'entre elles sont mamans
AN
most of whom are mums

FR
ou futures mamans.
AN
or future mums.

FR
Ce qui est aussi intéressant de constater
AN
What is also interesting to note

FR
c'est que 75% des filles du bureau
AN
is that 75% of the women in the firm

FR
sont cheffes de projets, sont project managers.
AN
are project leaders, project managers.

FR
C'est la réalité de notre bureau.
AN
That's the reality of our firm.

FR
C'est intéressant de voir que la femme a plus que jamais
AN
It's interesting to see that women, more than ever,

FR
sa place dans le monde de l'architecture.
AN
have their place in the world of architecture.

FR
Notre bureau s'adapte totalement au rythme de chacun.
AN
Our firm adapts completely to everybody's own rhythm.

FR
On met des goals. On a des objectifs à atteindre.
AN
We set goals. We have objectives to achieve.

FR
On est bien conscients que d'avoir une vie de famille
AN
We are well aware that having a family life

FR
ça demande de la flexibilité.
AN
calls for flexibility.

FR
À ce niveau-là, on est flexibles.
AN
In terms of that, we're flexible.

FR
Il n'y a aucun problème
AN
There is no problem

FR
tant que l'on aménage notre agenda
AN
provided we can re-arrange our agendas

FR
pour atteindre ses objectifs.
AN
to achieve our objectives.

FR
Je rêverais de créer un bâtiment dédié à la musique
AN
I dream of creating a building dedicated to music.

FR
ce que l'on n'a pas encore fait.
AN
We haven't done that yet.

FR
Ce serait, pour moi, l'occasion de combiner mes passions
AN
It would be an opportunity to combine my passions

FR
mais on n'a pas encore eu cette occasion.
AN
but we haven't yet had that opportunity.

FR
Donc, j'espère pouvoir le faire un jour…
AN
So I hope to be able to do that one day…

FR
Je n'ai pas encore vu d'appel d'offre
AN
but I haven't yet seen any call for tenders

FR
qui pourrait nous offrir cette opportunité.
AN
that might offer us that opportunity.