Laurence Creyf is an architect and associate of Nicolas Vanden Eeckhoudt at the Vanden Eeckhoudt-Creyf Architectes firm. This small Brussels set-up creates mainly housing and art galleries. Laurence Creyf talks to us about the creative process that generates their architecture.
Laurence Creyf
Vanden Eeckhoudt-Creyf Architectes
www.vandeneeckhoudtcreyf.be
info@vandeneeckhoudtcreyf.be
With the support of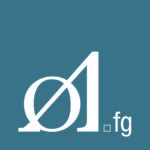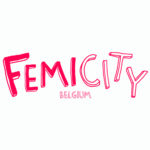 Technical sheet of this architecture video clip
Journalist : Emma C. Dessouroux
Cameraman : Julien Stroïnovsky / Novsky Films
Editing : Emma C. Dessouroux / Cristina Dias
Direction : Emma C. Dessouroux
Production : Les Délires Productions
Translation : MDR Translations
Subtitles : Les Délires Productions
Subtitles
FR
On fait une architecture assez simple
AN
The architecture that we do is quite simple,

FR
qui est à chaque fois une réponse à un programme
AN
every time it is an answer to a very specific

FR
très précis, déterminé par nos clients.
AN
programme, determined by our clients.

FR
Ce qui nous enthousiasme là-dedans,
AN
What inspires us in this

FR
c'est de donner la réponse la plus juste
AN
is to give the best answer

FR
par rapport à ce qu'on nous demande
AN
to what we're asked,

FR
et de se laisser emmener là où on ne pensait pas aller
AN
to let ourselves be led to where we didn't think we'd go.

FR
et, nos clients, pareil !
AN
And for our clients, it's the same:

FR
Les emmener là où ils ne pensaient pas arriver.
AN
to take them somewhere they didn't think they'd go.

FR
Au final, avoir une satisfaction mutuelle,
AN
The aim, finally, is to have a mutual satisfaction,

FR
un enthousiasme partagé pendant le projet
AN
and an enthusiasm that is shared both during the project

FR
et après, lorsque les gens le vivent.
AN
and after, when people are experiencing it.

FR
La façon dont on fait notre architecture
AN
We adapt a lot in the way we do our architecture

FR
et dont on conduit les projets : on s'adapte beaucoup !
AN
and how we carry out our projects!

FR
On n'est pas carrés. On change beaucoup de choses.
AN
We're not stubborn, we change a lot of things.

FR
On a aussi une façon d'appréhender le chantier,
AN
We also have a way of apprehending the site,

FR
d'appréhender la relation avec le client,
AN
of apprehending the relationship with the client.

FR
où quand il y a quelque chose qui coince,
AN
Or when something gets stuck,

FR
ou quelque chose qui ne se passe pas comme prévu,
AN
or something doesn't happen as planned.

FR
au lieu de se braquer, on va chercher une solution
AN
Instead of obsessing over it, we look for a solution

FR
et rebondir sur ce qui se passe.
AN
and build further on what does happen.

FR
On ne va pas forcément recommencer.
AN
We're not necessarily going to start over again.

FR
On se dit « Ok, c'est fait comme ça.
AN
We say to ourselves "OK, it's made like that.

FR
Ce n'était pas prévu. Comment peut-on en tirer parti
AN
It wasn't planned. How can we make the most of it,

FR
et amener à quelque chose d'autre
AN
and lead to something else that might

FR
qui sera peut-être encore mieux qu'au départ de cet imprévu ? »
AN
be even better than what was planned to start with?"

FR
Il n'y aucun projet que l'on a construit
AN
None of the projects that we've done

FR
qui est la copie conforme du permis que l'on a demandé.
AN
have conformed exactly to the permit we asked for.

FR
Ce genre de chose nécessite une souplesse
AN
These kinds of things need some flexibility

FR
et ça nécessite énormément de présence.
AN
and that needs a strong presence.

FR
On suit tous les chantiers nous-mêmes,
AN
We monitor all the construction sites ourselves,

FR
on adapte encore plein de choses,
AN
we keep adapting lots of things,

FR
on améliore en permanence.
AN
we constantly improve things.

FR
C'est impossible à faire quand on est 40.
AN
It's impossible to do that when there are 40 of you.

FR
C'est une autre façon de travailler.
AN
It's another way of working.

FR
Ce n'est pas pour cela que ce n'est pas une bonne façon.
AN
That doesn't mean it's not a good way.

FR
Mais nous, on n'a pas cette ambition-là.
AN
But we don't have that kind of ambition.

FR
Maintenant, de s'agrandir
AN
Now, of course we do want to grow,

FR
et de faire de plus gros projets : certainement !
AN
and do bigger projects!

FR
Mais toujours en ayant un peu cette marque de fabrique.
AN
But always keeping something of this trademark.

FR
On fait principalement du logement.
AN
We mainly do housing.

FR
On a fait quelques galeries d'art.
AN
We've done a few art galleries.

FR
On commence à avoir une petite expérience là-dedans.
AN
We're beginning to get a bit of experience on those.

FR
En fait, on aime bien faire de tout !
AN
Actually, we love doing everything!

FR
On est assez partants pour la diversité
AN
We actually like variety

FR
mais il se fait qu'on a finalement une expertise en logement
AN
but finally it turns out that our expertise is in housing

FR
et que l'on vient beaucoup chez nous pour ça.
AN
and that's what people come to us for.

FR
On a des noms imprononçables et inorthographiables.
AN
Our names are really unpronounceable and unspellable.

FR
On n'avait pas envie d'inventer un nom.
AN
We did not want to invent a name.

FR
On va utiliser nos noms comme des bouchers,
AN
We decided to use our own names,

FR
des avocats, des n'importe quoi,…
AN
like lawyers do, for example…

FR
On s'appelle comme ça ! On y va !
AN
These are our names! Let's keep them!

FR
Le côté kilométrique avec toutes les lettres de l'alphabet
AN
The length of our names, with all these letters,

FR
était presqu'un clin d'œil.
AN
was almost a bit of a joke.

FR
On s'appelle comme ça mais notre site c'est
AN
Those are our names but our website is

FR
www.vandeneeckhoudtcreyf.be.
AN
www.vandeneeckhoudtcreyf.be.

FR
Notre email, c'est la même chose.
AN
And so is our email address.

FR
C'est toujours assez cocasse quand on est au téléphone :
AN
It's always quite funny on the phone:

FR
« Vous pouvez m'envoyer un email ? Oui !
AN
"Could you send me an email? Sure! I will spell

FR
Tenez-vous ça va prendre du temps… »
AN
the address for you, hold on, this will take a while…."

FR
V.A.N.D.E.N… et c'est parti !
AN
V.A.N.D.E.N… and so on!

FR
C'est cocasse mais en même temps,
AN
It's funny but at the same time

FR
je trouve que cela donne une identité.
AN
I think it gives us a certain identity.

FR
Elle est juste par rapport à nous.
AN
And this identity is right for us.

FR
C'est marrant car lorsque l'on regarde
AN
It's quite funny: when you look at

FR
les statistiques Google sur les visites de sites,
AN
the Google website visit statistics,

FR
quand on voit les recherches qui sont faites,
AN
and when you see all the searches that are done

FR
il n'y en a aucune qui est juste en fait !
AN
none of it is actually spelt correctly!

FR
Je dessine moins.
AN
I draw less.

FR
A la main ? Non, je dessine presque plus.
AN
By hand? No, I hardly draw at all any more.

FR
C'est beaucoup Nicolas qui dessine.
AN
It's more Nicolas who does the drawing.

FR
C'est pas grave car ce n'est pas à cet endroit-là,
AN
It's not important. To me,

FR
c'est dans la conception que c'est intéressant.
AN
the most interesting is in the design.

FR
C'est plus le côté créatif que la performance de dessin
AN
I'm more excited by the creative side

FR
que je trouve excitant.
AN
than by the achievement of drawing.

FR
On n'est plus dans la vision romantique de l'architecte
AN
We are no longer in that romantic vision of the architect

FR
qui fait des magnifiques perspectives à la main.
AN
who does magnificent perspectives by hand.

FR
L'outil a changé dans la conception des choses.
AN
The tools have changed in the design of things.

FR
On a des programmes très simples à utiliser
AN
We have programmes that are very simple to use

FR
qui permettent de valider spatialement
AN
and allow spatial checks

FR
beaucoup plus facilement
AN
much more easily

FR
qu'en faisant un croquis et une maquette.
AN
than by doing a sketch and a model.

FR
D'ailleurs des maquettes, on n'en fait plus jamais.
AN
Also, we don't do models anymore.

FR
Après c'est aussi l'excitation de répondre,
AN
Then there is also the excitement of responding,

FR
d'arriver à être juste par rapport à la demande
AN
of getting it right with respect to the request.

FR
et ça, peu importe la manière dont on y arrive.
AN
And for that, how you get there doesn't matter.

FR
C'est tout ce processus qui au final va donner
AN
It's this whole process that will eventually

FR
quelque chose de concret et de réel
AN
produce something concrete and real,

FR
dans lequel on va pouvoir se balader
AN
in which you're going to be able to stroll

FR
et encore découvrir des choses
AN
and discover more things

FR
que l'on n'avait même pas imaginées sur papier.
AN
that hadn't even been thought of on paper.