Barbara Wolff is originally from Cologne. Before joining the Synergy International firm, she was an associate with and managed JDS Architects in Brussels for 4 years, and has worked at Beel & Achtergael architects in Gent, Indigo architects in Cape Town, b&k+ in Cologne, and at the Office for Metropolitan Architecture (OMA) in Rotterdam.
Barbara Wolff
Synergy International
www.synergy-international.com
info@synergy-international.com
With the support of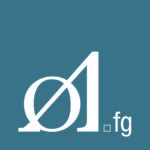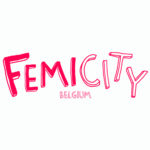 Technical sheet of this architecture video clip
Journalist : Emma C. Dessouroux
Cameraman : Julien Stroïnovsky / Novsky Films
Editing : Emma C. Dessouroux / Cristina Dias
Direction : Emma C. Dessouroux
Production : Les Délires Productions
Translation : MDR Translations
Subtitles : Les Délires Productions
Subtitles
FR
Bonjour, je suis Barbara Wolff.
AN
Hello, I'm Barbara Wolff.

FR
Je suis architecte à Bruxelles
AN
I'm an architect in Brussels.

FR
Et je travaille dans le bureau Synergy International.
AN
And I work at the Synergy International firm.

FR
J'ai eu la chance de travailler dans des bureaux
AN
I've been lucky enough to work at some

FR
assez différents et assez reconnus
AN
quite varied and quite reputable firms,

FR
comme OMA à Rotterdam
AN
such as OMA in Rotterdam

FR
et après, en Belgique chez Beel & Achtergael Architectes
AN
and then in Belgium at Beel & Achtergael Architectes

FR
où j'ai pu travailler sur ces projets assez importants.
AN
where I was able to work on these quite important projects.

FR
Mon premier projet après mon diplôme,
AN
My first project after my degree

FR
c'était la Casa da Musica à Porto.
AN
was the Casa Da Musica in Porto.

FR
Pour moi, c'est le meilleur bâtiment du monde !
AN
Which for me is the best building in the world!

FR
J'avais l'occasion de partir en Afrique du Sud
AN
I had the opportunity of leaving for South Africa

FR
où j'ai travaillé un an
AN
where I worked for one year

FR
et j'ai terminé deux bâtiments.
AN
and completed two buildings.

FR
J'avais l'occasion de rester en Afrique du Sud
AN
I had the opportunity to stay in South Africa

FR
mais je voulais rentrer en Europe.
AN
but I wanted to return to Europe.

FR
Pas forcément en Allemagne ou aux Pays-Bas
AN
Not necessarily in Germany or the Netherlands

FR
où j'étais avant.
AN
where I was before.

FR
Mais je voulais rentrer en Europe.
AN
But I wanted to return to Europe.

FR
Je me suis posé la question
AN
I asked myself

FR
« Ce sera où ma nouvelle vie
AN
"So where will my new life be

FR
après cette petite escapade en Afrique ? »
AN
after this little escapade in Africa?"

FR
J'ai vécu à Paris, à Berlin, un peu en Autriche
AN
I've lived in Paris, Berlin, a little in Austria

FR
et à Rotterdam aussi.
AN
and in Rotterdam too.

FR
Et je me suis dit : « Tout ça, je connais »
AN
And I told myself "All that I know".

FR
J'avais envie d'explorer autre chose.
AN
I wanted to explore something else.

FR
Et, après l'Afrique qui était quand même très loin,
AN
And, after Africa which was very far away,

FR
je voulais me rapprocher de mes racines
AN
I wanted to return to my roots

FR
qui sont à Cologne.
AN
which are in Cologne.

FR
Du coup, Bruxelles était assez idéal.
AN
That's why Brussels was quite ideal.

FR
Je n'ai jamais été aussi proche de ma famille.
AN
I've never been so close to my family.

FR
En même temps, c'est aussi exotique !
AN
And at the same time, it's exotic too!

FR
On parle une autre langue.
AN
They speak another language.

FR
On mange très bien. C'est très important !
AN
They eat very well. That's very important!

FR
Au niveau de l'architecture,
AN
In terms of architecture,

FR
c'est un paysage qui est intéressant.
AN
it's an interesting landscape too.

FR
Et voilà. J'ai choisi Bruxelles.
AN
So that's why I chose Brussels.

FR
Ce qui me fascine, c'est plutôt le processus
AN
What rather fascinates me is the process

FR
et le teamwork là-dedans.
AN
and the teamwork in it.

FR
Pour moi, l'architecture est quelque chose
AN
For me architecture is something

FR
qui va main dans la main…
AN
that's done hand in hand…

FR
Donc si l'équipe est bien…
AN
So if it's a good team…

FR
L'équipe, c'est même la ville, le client, tout le monde,
AN
The team, that's also the city, the client, everybody,

FR
Ça fait partie de l'équipe. Même le climat.
AN
They're all part of the team. Even the climate.

FR
Ça fait aussi partie de l'équipe.
AN
That's also part of the team.

FR
Si c'est comme un jeu de ping-pong ou de tennis
AN
If it's going on like a game of ping-pong or tennis,

FR
et que ça fonctionne et que tout va bien ensemble,
AN
and it's working, and everything's working well together,

FR
on le ressent très bien à la fin du processus.
AN
it feels great at the end of the process.

FR
Pour moi, c'est comme ça lorsque c'est réussi.
AN
That's how it is for me when it's successful.

FR
Ça existe le machisme et surtout sur les chantiers.
AN
There is some machismo around, especially on the sites.

FR
Mais j'ai remarqué que lorsqu'on sait répondre
AN
But I've noticed that when you know how to respond

FR
à de mauvaises blagues
AN
to bad jokes

FR
sans être trop fâchée, avec un certain humour,
AN
without getting too angry, with a certain humour,

FR
ça se passe bien et, du coup, cela peut devenir
AN
it works out OK, and so it can become

FR
un avantage car les gens sont peut-être
AN
an advantage as people are perhaps

FR
un peu plus gentils avec une femme qu'avec un homme.
AN
a little nicer to women than to men.

FR
On a les deux situations, je pense.
AN
We have two situations, I think.

FR
On voit parfois que l'architecture est très masculine
AN
Architecture is sometimes very masculine

FR
quand les matériaux sont très durs
AN
when the materials are very hard

FR
et l'ambiance est très froide.
AN
and the ambiance very cold.

FR
Moi je dis : « Oh, c'est trop masculin !
AN
Then I say "Oh, that's too masculine!

FR
Il faudrait une touche plus féminine ! »
AN
It needs a more feminine touch!"

FR
Mais à l'envers, non je ne pense pas
AN
But conversely, no, I don't think

FR
que l'on puisse dire qu'une architecture est très féminine.
AN
it could be said that architecture is very feminine.

FR
Moi, j'aime bien l'ordinateur.
AN
I do love the computer.

FR
L'esquisse est plus directe et rapide,
AN
With the computer the sketching is more direct and faster,

FR
on peut donc exprimer ses idées plus rapidement.
AN
so you can express your ideas more quickly.

FR
Mais après, il faut vite aller dans un outil plus précis
AN
But afterwards, you have to move quickly to a more

FR
parce que l'on peut tellement se tromper avec la main.
AN
precise tool because you can make so many mistakes by hand.

FR
Je dois rapidement le mettre en 3D
AN
I have to quickly put it into 3D in order

FR
pour ne pas raconter des bêtises avec le crayon
AN
not to come up with any nonsense with the pencil.

FR
parce que, là, je peux tout faire fonctionner.
AN
That way I can make everything work.

FR
On a essayé une chose assez intéressante au bureau.
AN
We tried something quite interesting at the firm.

FR
On a de petites lunettes 3D et on a fait un projet en 3D.
AN
We have little 3D glasses and we did a project in 3D.

FR
On peut, avec les lunettes, se promener dedans.
AN
With the glasses, you can walk around inside it.

FR
C'est une maquette 3D accessible à l'aide de ces lunettes.
AN
It's a 3D model that you can access using the glasses.

FR
Je trouve cela rigolo.
AN
I think that's quite funny.