Cestmira Vesela's French sings. She came to Belgium for love, before joining the CERAU architectural firm. If you ask her what kind of building she would love to construct, she will give you a very straight answer: a football stadium.
Cestmira Vesela
CERAU
With the support of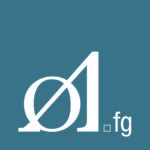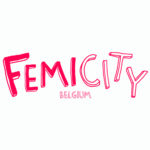 Technical sheet of this architecture video clip
Journalist : Emma C. Dessouroux
Cameraman : Julien Stroïnovsky / Novsky Films
Editing : Emma C. Dessouroux / Cristina Dias
Direction : Emma C. Dessouroux
Production : Les Délires Productions
Translation : MDR Translations
Subtitles : Les Délires Productions
Subtitles
FR
J'ai fait mes études d'architecture à Prague
AN
I did my architectural studies in Prague

FR
dans les années 80, avant la chute du système.
AN
in the 1980s, before the fall of the system.

FR
Je suis Tchèque, mes parents sont Tchèques.
AN
I'm Czech, my parents are Czech.

FR
Voilà pourquoi mon français a l'accent Tchèque !
AN
That's why my French has a Czech accent!

FR
Je suis venue à Bruxelles
AN
I came to Brussels

FR
parce que je me suis mariée avec un Belge.
AN
because I got married to a Belgian.

FR
Donc, je suis venue ici par amour !
AN
So, I came here for love!

FR
Au départ, je voulais être médecin.
AN
At the beginning I wanted to be a doctor.

FR
Mon frère a fait médecine.
AN
My brother did medicine.

FR
Puis je voulais être avocate,
AN
Then I wanted to be a lawyer,

FR
mais être « avocat » d'un pays de l'Est à l'époque,
AN
but being a "lawyer" in an East European country

FR
ce n'était pas vraiment ce que je voulais.
AN
at that time, it wasn't really what I wanted.

FR
Et puis mes parents étaient architectes et ingénieurs,
AN
And then as my parents were an architect and an engineer,

FR
J'ai fait ce que faisaient mes parents,
AN
I did what my parents did,

FR
ce que je voyais à la maison.
AN
what I saw at home.

FR
J'aime beaucoup l'histoire et j'aime beaucoup voyager.
AN
I love history and I love travelling.

FR
Tout ça, à l'époque, m'a formée et finalement
AN
All that, at the time, trained me. Eventually,

FR
créer l'espace public où les gens se rencontrent,
AN
creating public space where people can meet,

FR
ça influence beaucoup de gens.
AN
that influences a lot of people.

FR
Je trouve que l'urbanisme est presque
AN
I think that urban planning is almost

FR
prépondérant pour l'architecture.
AN
the most important in architecture.

FR
C'est l'urbanisme, cette vision qui peut nous guider.
AN
It's the urban planning, this vision, that can guide us.

FR
La façon dont on veut vivre,
AN
The way we want to live,

FR
comment la vie va se dérouler,
AN
how life will go on,

FR
comment tout le monde va ressentir notre architecture,
AN
how our architecture will make everybody feel.

FR
ça dépend de la qualité de l'urbanisme.
AN
That depends on the quality of the urban planning.

FR
Les rues ont-elles l'espace qu'il faut
AN
Do the streets have the space they need

FR
pour la hauteur des bâtiments,… ?
AN
for the height of the buildings?

FR
Tout ça est dicté par des règlements urbanistiques
AN
All that is dictated by the planning rules

FR
dans lesquels l'architecte doit s'inscrire.
AN
to which the architect must subscribe.

FR
L'urbanisme est beaucoup plus large.
AN
Urban planning is much broader.

FR
Ce ne sont pas que des architectes.
AN
It's not only architects.

FR
Ce sont des sociologues, des philosophes,…
AN
There are sociologists, philosophers…

FR
Je ne pourrais pas être urbaniste
AN
I couldn't be an urban planner

FR
parce qu'il faut être très patient.
AN
because you have to be very patient.

FR
C'est comme les gens qui plantent les forêts,
AN
It's like people planting forests:

FR
ils ne voient jamais pousser leur travail.
AN
they never see their work growing.

FR
L'urbanisme, ça se dessine. Ce n'est pas en 3D.
AN
Urban planning is a drawing. It's not in 3D.

FR
Ça ne sort pas de ta main. Moi, je suis trop impatiente.
AN
It doesn't come out of your hand. I myself am too impatient.

FR
J'adore aller sur chantier et voir comment le bâtiment
AN
I love going onsite and seeing the building

FR
que l'on a dessiné grandit petit à petit.
AN
that we designed growing little by little.

FR
Ça, l'urbanisme n'a jamais !
AN
You never get that from urban planning!

FR
Donc, ça n'était pas pour moi.
AN
So, that wasn't for me.

FR
Mais j'ai beaucoup de respect pour les urbanistes.
AN
But I have a lot of respect for urban planners.

FR
Est-ce que c'est moi qui dois décrire mon architecture ?
AN
Must it be me who describes my architecture?

FR
Ça, c'est la question !
AN
That's the question!

FR
C'est difficile à dire, évidemment.
AN
It's difficult to say, obviously.

FR
Chacun a son style et on aime bien
AN
Everyone has their own style and

FR
certaines couleurs, certaines formes
AN
likes certain colours, certain shapes,

FR
mais l'architecture est aussi dictée par un thème,
AN
but architecture is also dictated by a theme,

FR
par le sujet, par son environnement.
AN
by the subject, by its environment.

FR
Finalement, je tente plutôt de m'intégrer.
AN
Finally, I rather try to integrate myself.

FR
J'ai appris en Belgique
AN
That's something I learned in Belgium,

FR
et c'est peut-être ça qui détermine Bruxelles,
AN
and that's probably what characterizes Brussels.

FR
c'est une ville où il y a plein de chouettes
AN
It's a city where there is a lot of great

FR
parties d'architecture, des maisons, des éléments,…
AN
architecture, houses, elements…

FR
Mais dans l'ensemble, c'est assez hétéroclite.
AN
But all in all, it's quite heterogeneous.

FR
C'est ici que j'ai appris le terme « geste fort ».
AN
This is where I learned the term "strong gesture".

FR
Moi, je suis tout sauf « geste fort » parce que je trouve
AN
I'm actually anything but "strong gesture", because I think

FR
que l'architecture complète l'urbanisme
AN
that architecture complements urban planning,

FR
et que l'urbanisme complète l'espace.
AN
and urban planning complements space.

FR
On doit donc trouver quelque chose qui recrée
AN
So you have to find something that recreates

FR
un espace harmonieux.
AN
a harmonious space.

FR
Si on regarde 3 façades de maisons bruxelloises,
AN
If you look at 3 houses in Brussels,

FR
l'une a des tuiles vertes et l'autre rouges
AN
one has green tiles and the other red,

FR
pour se démarquer.
AN
to differentiate themselves from one another.

FR
C'est ça que je veux dire : chacun tente
AN
That's what I mean – everyone tries

FR
de souligner son travail. Individualité.
AN
to accentuate their work, their individuality.

FR
Les corniches dans les rues bruxelloises qui varient…
AN
The ledges in Brussels streets are all different…

FR
Jamais alignées.
AN
Never in a line.

FR
C'est quelque chose de particulier.
AN
It's something unique.

FR
C'est très bruxellois, belge.
AN
It's very Brussels, Belgian.

FR
Ce n'est pas Paris où tous les toits sont gris
AN
It's not like Paris where all the roofs are grey,

FR
et où les garde-corps sur tous les îlots sont identiques.
AN
where the railings on every block are identical.

FR
La ville est magnifique.
AN
But the city is magnificent.

FR
Il y a aussi des bâtiments exceptionnels à Bruxelles :
AN
There are also exceptional buildings in Brussels;

FR
Royale Belge, Glaverbel,… Ils sont magnifiques.
AN
Royale Belge, Glaverbel – they are magnificent.

FR
Mais il ne faut pas essayer d'en faire un
AN
But I think you must not try to do one

FR
à chaque coin de rue !, me semble-t-il.
AN
on every street corner!

FR
J'aimerais bien construire un vrai stade.
AN
I would love to build a real stadium.

FR
On a un projet de patinoire. C'est chouette aussi.
AN
We have an ice rink project. That's nice too.

FR
On a la rénovation du Stade de l'Union Saint-Gilloise.
AN
We have the renovation of the Union Saint-Gilloise Stadium.

FR
Je me réjouis de passer sur chantier
AN
I'm very much looking forward to going onsite there,

FR
car c'est un lieu emblématique pour les Bruxellois.
AN
as it's an iconic place for the people of Brussels.

FR
Mais construire un vrai stade de football,
AN
But building a real football stadium,

FR
ça c'est vraiment…
AN
that would be really…

FR
Ou construire un stade olympique !
AN
Or build an Olympic stadium!

FR
C'est un fantasme.
AN
It's a fantasy.

FR
Peut-être que je ne le ferai jamais
AN
I might never do it

FR
mais c'est quelque chose que j'aimerais vraiment faire.
AN
but it is something that I would really love to do.