Florence Hoffmann is an architect at the Brussels cooperative 'Générale'. She works mainly on public projects. With mostly political project ownership, she characterizes her architecture as combat architecture, in order to defend her projects at the competitions in which she takes part.
Florence Hoffmann
Générale
www.generale.la
info@generale.la
With the support of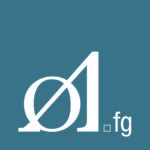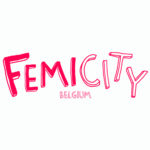 Technical sheet of this architecture video clip
Journalist : Emma C. Dessouroux
Cameraman : Julien Stroïnovsky / Novsky Films
Editing : Emma C. Dessouroux / Cristina Dias
Direction : Emma C. Dessouroux
Production : Les Délires Productions
Translation : MDR Translations
Subtitles : Les Délires Productions
Subtitles
FR
Je m'appelle Florence Hoffmann.
AN
My name is Florence Hoffmann.

FR
Je suis architecte et je travaille
AN
I'm an architect and I work

FR
au sein d'une coopérative qui s'appelle La Générale.
AN
at a cooperative called La Générale.

FR
La Générale est une extraction de l'Escaut
AN
La Générale was retrieved from l'Escaut

FR
qui s'est faite fin décembre 2017.
AN
and was created at the end of December 2017.

FR
C'est un bureau qui est issu d'une scission.
AN
It's an office that emerged from a split.

FR
On est 7 personnes à avoir créé cette coopérative.
AN
Seven of us have created this cooperative.

FR
On travaille sur des projets publics à Bruxelles.
AN
We work on public projects in Brussels.

FR
Je pense que j'ai choisi l'architecture parce que
AN
I think I chose architecture because

FR
je n'étais pas assez bonne en mathématiques,
AN
I wasn't good enough at maths,

FR
pas assez bonne en art
AN
and not good enough at art,

FR
mais j'aimais bien faire les deux.
AN
but I liked to do both of them.

FR
Je trouvais que l'architecture combinait les deux.
AN
I found that architecture combined them both.

FR
Un peu de science, un peu d'artistique.
AN
A bit of science, a bit of artistry.

FR
J'ai fait mes études à l'Institut Victor Horta.
AN
I studied at the Institut Victor Horta.

FR
Après, comme tout le monde, j'ai cherché un stage.
AN
Afterwards, like everybody else, I looked for a traineeship.

FR
J'ai envoyé plusieurs C.V..
AN
I sent off several CVs.

FR
Je ne reçois pas de réponse tout de suite.
AN
I got no immediate replies.

FR
Donc, je suis un peu inquiète.
AN
So, I was a little worried.

FR
La seule réponse que je reçois est celle d'un énorme bureau.
AN
The only reply I got was from a huge firm.

FR
Il est établi à Bruxelles et fait beaucoup de promotion.
AN
It was established in Brussels and did a lot of promotion.

FR
J'ai commencé à travailler là sur le site du Wiels.
AN
I started working there on the Wiels site,

FR
Là, où il y a le BRASS actuellement.
AN
there where the BRASS now is.

FR
J'ai commencé à travailler sur ce projet-là
AN
I began working on this project

FR
pendant 15 jours.
AN
for a couple of weeks.

FR
J'ai fait l'esquisse. J'étais dans la cellule conception
AN
I did the sketch. I was in the design unit,

FR
car c'est un bureau avec des cellules.
AN
as it's a firm that has units.

FR
Au moment où je devais présenter mon esquisse,
AN
At the moment when I was supposed to present my sketch

FR
au maître d'ouvrage, donc à la commune,
AN
to the project owner, so to the municipality,

FR
on me dit : « tu ne vas pas venir avec nous.
AN
I was told "you're not coming with us.

FR
Ce n'est pas toi qui présentes, c'est ton chef ! »
AN
You don't do the presenting, your boss does that"!

FR
J'ai reçu un coup de poing…
AN
I felt like I'd been punched

FR
sur la tête !
AN
in the face!

FR
J'ai répondu que ce n'était pas comme ça
AN
I replied that this was not how

FR
que je vois l'architecture. Je suis partie.
AN
I saw architecture. I left.

FR
Juste à ce moment-là, Olivier Bastin du bureau l'Escaut
AN
Just at that moment, Olivier Bastin from the firm l'Escaut

FR
m'a appelée.
AN
called me.

FR
C'est comme ça que j'ai commencé à travailler à l'Escaut
AN
That's how I began working at l'Escaut

FR
en 2004.
AN
in 2004.

FR
J'ai travaillé là pendant 13 ans.
AN
I worked there for 13 years.

FR
Je travaille souvent sur des projets publics,
AN
I often work on public projects,

FR
donc avec une maîtrise d'ouvrage public,
AN
so those with public project ownership,

FR
qui sont souvent très politiques.
AN
which are often very political.

FR
C'est un peu une architecture de combat
AN
It's a kind of combat architecture

FR
où il faut défendre ses projets
AN
in which you have to defend your projects

FR
parce que c'est toujours sur base de concours.
AN
as it's always competition-based.

FR
On doit gagner ces concours.
AN
You have to win these competitions.

FR
On doit présenter nos projets
AN
You have to present your projects

FR
aux habitants, aux utilisateurs.
AN
to the residents, to the users.

FR
On doit les convaincre.
AN
You have to convince them.

FR
Donc, c'est un peu une architecture de combat.
AN
So it is a kind of combat architecture.

FR
On a gagné un concours pour refaire tout l'îlot
AN
We won a competition to re-do the entire block

FR
qui se trouve entre la rue du Miroir et les Brigittines
AN
located between the Rue du Miroir and les Brigittines

FR
jusqu'à la Chapelle.
AN
up to La Chapelle.

FR
C'est un projet de parc urbain.
AN
It's an urban park project.

FR
C'est comme ça que c'est dénommé :
AN
That's what it's called:

FR
le parc urbain de la jonction,
AN
the junction urban park,

FR
qui va jusqu'au chemin de fer.
AN
which goes up to the railway.

FR
C'est un projet de parc assez gigantesque
AN
It's a quite huge park project,

FR
qui inclut la rénovation de la tour des Brigittines.
AN
that includes the renovation of the Brigittines tower block.

FR
Du rez en tout cas ! Pas ce qu'il y a au-dessus.
AN
The ground floor anyway! Not what's on top.

FR
Et la construction d'un atelier bois et menuiserie.
AN
And the construction of a wood and carpentry workshop.

FR
C'est un projet qui est très ambitieux
AN
It's a very ambitious project

FR
dans ses attentes sociales.
AN
in terms of its societal expectations.

FR
Nous sommes dans un quartier
AN
We're in an area

FR
très fort marqué par le modernisme
AN
that's been very scarred by modernism

FR
avec cette tour.
AN
with this tower block.

FR
Une tour construite sans aucun respect
AN
A tower block constructed with no respect

FR
– et c'est bien normal car c'est lié au modernisme –
AN
– and that's quite normal as it's related to modernism –

FR
aucun respect des îlots traditionnels.
AN
no respect for the traditional blocks.

FR
Comment implanter un parc dans un îlot
AN
How do you put a park into a block

FR
– même si ce n'est pas un îlot –
AN
– even if it's not a block –

FR
aussi atypique que celui-ci ?
AN
as unconventional as this?

FR
Comment je définirais l'architecture ?
AN
How would I define architecture?

FR
Comme une pratique qui permet
AN
As a practice that enables you

FR
de toucher à la dimension publique des espaces,
AN
to affect the public dimension of spaces,

FR
qui permet d'améliorer les usages d'un espace
AN
that enables you to improve the uses of a space

FR
et qui est au service des citoyens.
AN
and that is at the service of the citizens.