Dominique Delbrouck studied at La Cambre (Brussels) before joining movements seeking to preserve the quality of the city. She then signed up to the architectural grammar process of the Atelier d'Art Urbain, before co-founding the DDS & Partners firm, now DDS+. A "plus" that she intends to put to good use in each of the projects that she develops.
Dominique Delbrouck
DDS+
With the support of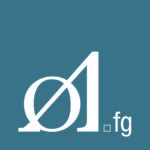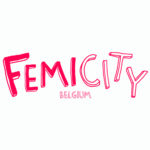 Technical sheet of this architecture video clip
Journalist : Emma C. Dessouroux
Cameraman : Julien Stroïnovsky / Novsky Films
Photographies : Mister Emma
Editing : Emma C. Dessouroux / Cristina Dias
Direction : Emma C. Dessouroux
Production : Les Délires Productions
Translation : MDR Translations
Subtitles : Les Délires Productions
Subtitles
FR
Je m'appelle Dominique Delbrouck.
AN
My name is Dominique Delbrouck.

FR
Je suis architecte, urbaniste
AN
I'm an architect, urban planner,

FR
et co-fondatrice du bureau d'architecture DDS & Partners,
AN
and co-founder of the DDS & Partners architectural firm,

FR
aujourd'hui, DDS+.
AN
DDS+ these days.

FR
Mes études, je les ai faites à La Cambre.
AN
I did my studies at La Cambre.

FR
J'étais dans un atelier que j'avais choisi
AN
I was in a workshop that I'd chosen

FR
qui était sur la reconstruction des villes
AN
that was about city reconstruction,

FR
et donc l'architecture et l'urbanisme
AN
so about architecture and urban planning

FR
et la préservation des quartiers
AN
and the conservation of neighbourhoods

FR
et du patrimoine urbain.
AN
and the urban heritage.

FR
J'ai fait partie de ces mouvements
AN
I joined these movements

FR
qui permettaient de préserver la qualité de la ville.
AN
that sought to preserve the quality of the city.

FR
Ça m'a intéressée de travailler sur des morceaux de ville
AN
It interested me to work on little pieces of the city

FR
et des grands morceaux de ville.
AN
as well as big pieces of the city.

FR
C'est comme ça que j'ai continué
AN
And that's how I went on,

FR
et que cela a été le fil conducteur
AN
and that has been the common thread

FR
tout au long de mes expériences
AN
right through all my experiences,

FR
et ça continue à l'être aujourd'hui.
AN
and it still is today.

FR
La manière dont j'aborde et nous abordons
AN
The way I tackle, and we tackle,

FR
la ville chez DDS+,
AN
the city at DDS+,

FR
c'est d'abord par rapport à l'espace public,
AN
is firstly in relation to the public space,

FR
l'utilisation des espaces, le paysage
AN
the use of space, the landscape,

FR
et puis après le caractère architectural
AN
and then afterwards the architectural character

FR
des bâtiments que l'on va construire.
AN
of the buildings we're going to construct.

FR
J'ai commencé mes premières armes
AN
I cut my teeth

FR
à l'Atelier d'Art Urbain.
AN
at the Atelier d'Art Urbain.

FR
On a construit une grammaire architecturale ensemble.
AN
We built up an architectural grammar together.

FR
On a été pas mal influencés par Bruxelles, l'art déco,
AN
We were quite strongly influenced by Brussels, the art deco,

FR
toute cette mouvance qui était très propre à Bruxelles.
AN
all of that movement that was so particular to Brussels.

FR
Quand je partais plusieurs fois aux États-Unis,
AN
When I went several times to the United States,

FR
on a constaté qu'il y avait dans les années 90
AN
it was noticeable that in the 1990's

FR
un grand nombre de bureaux d'architecture
AN
a good number of the architectural firms

FR
qui produisaient une architecture…
AN
were producing an architecture

FR
C'était du « classique contemporain » comme on l'appelait.
AN
that was "contemporary classical" as they called it.

FR
Ce n'était pas du recopiage d'ancien
AN
It wasn't copying ancient styles,

FR
mais c'était plutôt une réinterprétation contemporaine
AN
but was rather a contemporary reinterpretation

FR
de l'architecture classique.
AN
of classical architecture.

FR
Ça m'a beaucoup intéressée et on a été à plusieurs
AN
That really interested me and several of us

FR
à mettre ce nouveau vocabulaire
AN
got together to put this new vocabulary

FR
et cette grammaire en place.
AN
and grammar in place.

FR
Sans décider que cela devait être comme ça ou comme ça.
AN
Without deciding whether it should be this way or that.

FR
C'est quelque chose qui s'est construit aussi.
AN
It's something that has taken shape gradually.

FR
On a construit un projet et puis un autre.
AN
We built one project and then another.

FR
C'est quelque chose qui a été fort apprécié.
AN
It was something that was really appreciated.

FR
Les gens venaient pour apprendre l'architecture
AN
People came to learn about the architecture

FR
de l'Atelier d'Art Urbain.
AN
of the Atelier d'Art Urbain.

FR
En 2006, on a décidé de revenir
AN
In 2006 we decided to return

FR
à notre métier d'architecture.
AN
to our profession of architecture.

FR
Quand tu es promoteur et architecte en même temps,
AN
When you are both developer and architect at the same time,

FR
il y a un conflit d'intérêt entre les deux.
AN
there's a conflict of interest between them.

FR
Pour nous, c'était très important de faire de l'architecture
AN
To us it was very important to do architecture

FR
et de pouvoir avoir comme interlocuteur
AN
and to be able to have a developer or a client

FR
un promoteur ou un client
AN
as an interlocutor,

FR
et de pouvoir avoir cette liberté de revenir à notre métier.
AN
and to have this freedom to return to our profession.

FR
Nous avons décidé de nous séparer
AN
We decided to split ourselves up

FR
et d'avoir clairement une partie promotion
AN
and have a distinct development section,

FR
qui est devenue Vizzion Architects aujourd'hui
AN
that has become Vizzion Architects today

FR
et clairement l'architecture.
AN
and a distinct architecture section.

FR
Ce sont deux métiers réellement séparés.
AN
They're two professions that are actually separate.

FR
Mon architecture et l'architecture de DDS+,
AN
My architecture, and the architecture of DDS+,

FR
est de rechercher, par projet, une identité
AN
is about looking for an identity for each project,

FR
une histoire que l'on raconte
AN
a story that can be told,

FR
et de pouvoir se différencier par rapport à un autre projet.
AN
and to be able to differentiate it from any other project.

FR
C'est quelque chose qui me tient très à cœur.
AN
That's something that's very close to my heart.

FR
Dans la manière dont on travaille,
AN
In the way we work,

FR
il y a un processus de co-construction.
AN
there's a process of co-construction.

FR
Mon rôle est de faire en sorte qu'on ne répète pas
AN
My role is to ensure that we don't repeat

FR
un projet précédent à un autre endroit.
AN
a previous project in another place.

FR
Comme on fait beaucoup de projets en parallèle
AN
We do many projects in parallel,

FR
car nous avons pas mal de collaborateurs,
AN
having quite a large staff,

FR
c'est de toujours mettre le petit « + ».
AN
so we can always add the little "+".

FR
Ça fait partie de notre identité.
AN
That's part of our identity.

FR
Lorsque nous sommes passés
AN
When we went from

FR
de DDS & Partners à DDS+,
AN
DDS & Partners to DDS+

FR
c'est le fait de le co-construire
AN
it was really about the co-construction,

FR
et de mettre ce « + » dans chaque projet.
AN
and putting that "+" into every project.

FR
On n'est pas là uniquement
AN
We're not here just

FR
pour répondre à une problématique,
AN
to resolve problems.

FR
on est aussi là pour y apporter quelque chose.
AN
We're also here to contribute something.

FR
À plusieurs, on arrive à une qualité plus grande.
AN
Working together, we achieve a higher quality.

FR
Moi, j'ai aimé le dessin.
AN
I loved the drawing myself.

FR
J'aime d'ailleurs tout ce qui est artistique,
AN
I like everything that's artistic anyway.

FR
je continue encore aujourd'hui à faire de la peinture.
AN
I'm still doing my painting.

FR
Tout ce qui est dessins, peintures, couleurs, matériaux,
AN
Everything like drawings, paints, colours, materials

FR
c'est très important.
AN
is very important.

FR
J'ai toujours fait des croquis.
AN
I've always done sketches.

FR
Quand j'allais en vacances,
AN
When I went on holiday,

FR
quand j'allais quelque part, j'ai toujours dessiné.
AN
wherever I went, I've always drawn.

FR
Le fait de sentir les espaces,
AN
Just sensing the spaces,

FR
de sentir le beau dans l'architecture,
AN
sensing the beauty in architecture,

FR
de sentir ce qui fait
AN
sensing whatever it is

FR
que l'on se sent bien dans un endroit
AN
that makes you feel good in a place,

FR
ou moins bien dans un tel endroit
AN
or less good in such a place,

FR
et qu'il y avait le rôle de l'architecte
AN
and that it was the role of the architect

FR
qui peut induire des comportements différents.
AN
to induce different kinds of behaviour.

FR
En fait, c'est ça
AN
In fact, that is what

FR
qui m'avait vraiment intéressée dans l'architecture
AN
really got me interested in architecture,

FR
que ce soit au niveau de l'intérieur d'un bâtiment
AN
whether it's in terms of a building's interior,

FR
ou de volumes qu'on fait, au même titre que :
AN
or, equally, the spaces that are created:

FR
Pourquoi on se sent bien dans un espace public ?
AN
What makes us feel good in a public space?

FR
Pourquoi on se sent bien dans une rue ?
AN
What makes us we feel good in a street?

FR
Pourquoi on se sent bien sur une place ?
AN
What makes us feel good in a city square?

FR
C'est vraiment ça qui m'a incitée à faire de l'architecture
AN
That's really what drove me to do architecture

FR
Comment puis-je contribuer à ce bien-être
AN
How can I contribute to the well-being

FR
des utilisateurs d'espaces ?
AN
of the users of spaces?

FR
Comment puis-je faire participer
AN
How can I get their involvement

FR
et être partie prenante de ce processus ?
AN
in this process and also be one stakeholder?