Odile Decq is a French architect, urban planner, designer and artist, born in Laval in 1955. Her roots are in Brittany, a place where she likes to unwind. Her architecture is diverse as everything interests her, especially new challenges. Her preferred materials are metal and glass because she likes precision. Odile Decq has set up a new school of architecture and is determined to teach 2.0 students differently.
Odile Decq
Studio Odile Decq
www.odiledecq.com
office@odiledecq.com
With the support of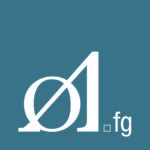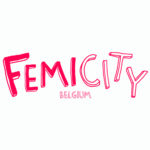 Technical sheet of this architecture video clip
Journalist : Emma C. Dessouroux
Cameramen : Didier Minne – Geoffroy Minne / Kinoflight
Editing : Emma C. Dessouroux / Cristina Dias
Direction : Emma C. Dessouroux
Production : Les Délires Productions
Translation : MDR Translations
Subtitles : Les Délires Productions
Subtitles
FR
Je suis Odile Decq.
AN
I'm Odile Decq

FR
Je suis architecte, urbaniste, designer, artiste.
AN
I'm an architect, urban planner, designer and artist.

FR
Présentement, nous sommes dans mon agence,
AN
Here we are in my office,

FR
dans mon bureau d'architecture.
AN
in my architectural practice.

FR
Nous sommes arrivés dans cet espace en 1993.
AN
We moved into this space in 1993.

FR
Il est complètement vieux, totalement déformé.
AN
It's all totally old and twisted.

FR
Les assemblages sont invraisemblables pour certains.
AN
For many people the overall setup here is unlikely.

FR
Donc, c'est drôle !
AN
So it's funny!

FR
La Bretagne, ce sont mes racines.
AN
Brittany is where my roots are.

FR
C'est l'endroit où je vais me ressourcer.
AN
It's the place where I go to to unwind.

FR
C'est l'endroit où je peux aller regarder la mer.
AN
It's the place where I can go and watch the sea.

FR
La mer, pour moi, est très importante
AN
The sea is very important to me

FR
et en particulier la ligne d'horizon.
AN
and especially the line of the horizon.

FR
C'est quelque chose qui vous permet d'imaginer,
AN
It's something that gets you imagining,

FR
qui vous permet de penser plus loin
AN
that gets you thinking further ahead

FR
et vers lequel on va sans jamais l'atteindre.
AN
towards where we're going without ever reaching it.

FR
Durant mes études, j'avais travaillé pour moi
AN
During my studies I worked for myself,

FR
en faisant des petits chantiers d'architecture d'intérieur.
AN
doing little interior architecture projects.

FR
Passé le diplôme, cela m'a paru évident de continuer.
AN
After I'd graduated, it seemed the obvious thing to do.

FR
Je n'ai jamais travaillé pour quelqu'un.
AN
I've never worked for anyone.

FR
Les premiers projets que j'ai faits,
AN
The first projects that I did,

FR
c'était grâce à mes études d'urbaniste.
AN
were thanks to my study of urban planning.

FR
J'ai trouvé des études d'urbanisme à faire
AN
I found some urban planning studies to do

FR
pour des petites communes, dans le monde rural,
AN
for some small municipalities, in rural areas,

FR
pour des petites villes.
AN
for some small towns.

FR
C'est comme ça que j'ai commencé à créer mon agence,
AN
That's how I started to set up my own practice,

FR
tout en faisant des petits projets de transformation,
AN
while doing these small, transformatory,

FR
de réaménagement de maisons.
AN
housing redevelopment projects.

FR
J'ai souvent dit, pendant longtemps,
AN
I've often said, for a long time now,

FR
que ce qui m'intéressait c'était le métal et le verre
AN
that what interests me is metal and glass,

FR
parce que j'aime la précision du métal, j'aime la précision
AN
because I like the precision of metal, I like the precision

FR
de la construction par une structure métallique.
AN
of using metallic structures in construction.

FR
J'aime que ce soit juste,
AN
I like things to be exact,

FR
que les choses soient justes et ajustées.
AN
for things to be exact and fine-tuned.

FR
Et j'aime le verre parce que c'est un matériau formidable
AN
And I like glass because it's a fantastic material

FR
avec lequel on peut travailler sur la lumière,
AN
with which you can work on the light,

FR
sur la façon de jouer des différents filtres
AN
on ways of playing with different filters,

FR
de passage de la lumière dans un bâtiment
AN
on the movement of light through a building

FR
ou de visibilité de l'intérieur vers l'extérieur.
AN
or on visibility from the inside towards the outside.

FR
Pourquoi je ne travaille pas trop avec le béton ?
AN
Why don't I work so much with concrete?

FR
Je trouve que c'est poussiéreux
AN
I think it's dusty

FR
et quand on va sur un chantier, c'est sale.
AN
and when you go onto a building site, it's dirty.

FR
Je n'aime pas sentir cette sécheresse sur la peau
AN
I don't like feeling that dryness on my skin

FR
lorsque l'on va sur un chantier.
AN
when we go on site.

FR
C'est tout bête. C'est pareil avec le plâtre.
AN
It's quite silly really. It's the same thing with plaster.

FR
Je n'ai pas de doctrine. Je n'ai pas d'idée préconçue.
AN
I don't have a doctrine. I have no preconceived ideas.

FR
Comme je n'ai pas de doctrine, chaque chose arrive
AN
And as I don't have a doctrine, how each thing ends up

FR
en fonction des conditions dans lesquelles elle est faite,
AN
depends on the conditions in which it's made,

FR
à l'endroit où elle est faite, qui est faite pour un lieu
AN
the place where it is made, and which is made for one place

FR
et qui n'est pas faite pour tous les lieux à la fois.
AN
and not made for every place.

FR
Il n'y a jamais deux chemins identiques
AN
There are never the same two ways

FR
dans la manière dont on travaille sur un projet.
AN
of working on a project.

FR
Ça dépend de la personne avec qui je le fais dans l'agence.
AN
It depends on the person in the practice I'm doing it with.

FR
Ça dépend du projet.
AN
It depends on the project.

FR
Ça dépend du temps que l'on a.
AN
It depends on the time we've got.

FR
Ça dépend de plein de choses.
AN
It depends on loads of things.

FR
A chaque fois, le chemin que l'on emprunte est celui
AN
Every time the path we follow is the one

FR
dans lequel je pense que l'on est le mieux pour le faire.
AN
that I think we're the best at doing.

FR
Tout m'intéresse !
AN
Everything interests me!

FR
Surtout ce que je n'ai pas encore fait.
AN
Especially anything I haven't done before.

FR
Tout programme que je n'ai pas encore étudié.
AN
Any programme that I haven't studied before.

FR
Tout projet qui est singulier par rapport à un terrain,
AN
Any project that is unique to a piece of land,

FR
par rapport à des conditions, par rapport à un client.
AN
or to conditions, or to a client.

FR
Qu'il soit petit ou grand, tout m'intéresse.
AN
Whether it's big or small, everything interests me.

FR
Je n'ai pas de sentiment
AN
I have no feelings about

FR
par rapport à ce que les gens disent sur ce que je fais.
AN
what people say about what I do.

FR
Ils ont le droit de le dire.
AN
They have the right to say it.

FR
Ils ont le droit d'avoir une opinion.
AN
They have the right to an opinion.

FR
Ils peuvent aimer, pas aimer.
AN
They can like something, or not like it.

FR
Cela me fait plaisir quand les gens les aiment
AN
It pleases me when people like something

FR
et qu'ils me disent pourquoi ils les aiment
AN
and they tell me why they like it

FR
parce que, du coup, ça devient intéressant.
AN
because it then becomes interesting.

FR
La discussion peut s'engager.
AN
The discussion can then be engaging.

FR
Quand les gens ne les aiment pas, j'essaie de comprendre
AN
When people don't like something, I try to understand

FR
mais, à la limite, ils ne viennent pas me le dire.
AN
but ultimately they don't come up to me to say it.

FR
Ma préoccupation est que les gens
AN
My concern is that people

FR
qui utilisent le bâtiment se sentent bien dedans.
AN
who use the building feel good in it.

FR
Que les gens qui l'utilisent, pour qui c'est fait,
AN
That the people who use it, who it's made for,

FR
eux se sentent bien.
AN
feel good about it themselves.

FR
Transmettre, c'est fondamental.
AN
Handing over is fundamental.

FR
Donner à quelqu'un la conviction ou la capacité à agir,
AN
To give somebody the conviction or the capacity to act,

FR
ça c'est vraiment fort.
AN
that's really powerful.

FR
J'ai créé ma propre école d'architecture
AN
I set up my own school of architecture

FR
J'ai repensé la façon d'enseigner.
AN
I rethought ways of doing teaching.

FR
J'ai repensé la façon de faire de la pédagogie.
AN
I rethought ways of doing education.

FR
Savoir ce qu'il était utile de faire
AN
Finding out what was useful to do

FR
par rapport à l'architecture.
AN
in terms of architecture.

FR
J'ai questionné comment on enseignait aujourd'hui.
AN
I've questioned how we teach today.

FR
Je me suis posé la question de savoir qui étaient les personnes
AN
I did wonder who those people are

FR
que l'on avait en face de soi quand on enseignait
AN
in front of me when I'm teaching

FR
compte tenu qu'ils sont les 2.0, 3.0, je sais pas quoi !
AN
given that they are 2.0s, 3.0s, whatever they are!

FR
Ils ont des façons de penser qui sont différentes des nôtres.
AN
They have ways of thinking that are different from ours.

FR
Ils ont des façons de réagir qui sont différentes des nôtres.
AN
They have ways of reacting that are different from ours.

FR
Ils ont des façons de se concentrer
AN
They have ways of concentrating

FR
et de mémoriser qui sont différentes.
AN
and memorising that are different.

FR
Donc il faut réadapter l'enseignement en général
AN
So you have to readjust your teaching in general

FR
et celui de l'architecture en particulier.
AN
and your architectural teaching in particular.

FR
Le look n'est pas très important.
AN
The "look" is not very important.

FR
Cela fait longtemps que j'ai oublié que j'avais un look.
AN
I forgot I had a "look" years ago.

FR
C'est vrai que je suis habillée en noir
AN
It's true that I'm dressed in black

FR
et que j'ai toujours été en noir.
AN
and that I've always been in black.

FR
C'est tellement plus pratique le matin quand vous vous levez.
AN
It's so much more practical in the morning when you get up.

FR
Vous n'avez plus qu'à toucher la matière et chercher la forme.
AN
All I have to do is feel the material and look for the form.

FR
Vous n'avez pas besoin de réfléchir à la couleur.
AN
There's no need to think about the colour.

FR
Même si j'utilise de la couleur dans mes bâtiments.
AN
Even if I do use colour in my buildings.