Bon Air Garden City was constructed in the 1920s. It consists of a series of workers' houses as well as a high-rise block of flats from the 1970s. This has now been given a facelift thanks to SLRB, who appointed the Roose Partners Architects office to renovate the façade, and improve the energy performance and acoustics of the building, which is located on the edge of the Ring motorway.
with the support of SLRB-BGHM / Brussels Region Social Housing Agency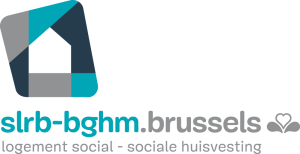 Project name: Craps 2
Address: 2 rue Ferdinand Craps. 1070 Bruxelles
Assignation/Destination: Appartment building
Name of client: Foyer Anderlechtois SA
Name of architect: Roose Partners Architects
in association with:
Name of engineers:
– Stability Consultancy firm:
– Special techniques Consultancy firm: M² Technics
– EPC Consultancy firm: FCL Engineering
– Acoustics Consultancy firm:
– Healt & Safety Coordinator: SECA Benelux
– Control Agency:
Name of contractors:
– Main contractor: PIT Antwerpen NV
Project status:
Completed: 2015
Size of project: 4000 sqm
Budget: 2.341.664,48 euros
Technical sheet of this architecture video clip
Journalist: Emma C. Dessouroux
Cameramen: Didier Minne – Geoffroy Minne / Kinodoc – Julien Stroïnovsky / Novsky Films
Editing: Emma C. Dessouroux / Cristina Dias
Direction: Emma C. Dessouroux
Production: Les Délires Productions
Translation: MDR Translations
Subtitles: Les Délires Productions
Speakers: Marc Meganck (Historian) – Serge Roose (Architect – Roose Partners Architects)
Subtitles
FR
La Cité du Bon Air est située à Anderlecht, près du ring.
NL
De tuinwijk Goede Lucht ligt in Anderlecht, vlakbij de ring.
AN
Bon Air City is located in Anderlecht, near the Ring.

FR
A l'époque de sa construction, dans les années 20,
NL
Wanneer de wijk in de jaren '20 wordt aangelegd,
AN
At the time of its construction, in the 1920s,

FR
on se trouve encore à l'écart de la ville,
NL
ligt ze nog buiten de stad,
AN
we would have been some distance from the city,

FR
presque à la campagne.
NL
bijna op het platteland.
AN
almost in the countryside.

FR
Le projet vise à implanter les gens dans un lieu salubre.
NL
Doel van het project is mensen op een gezonde plaats laten
AN
The aim of the project was to move people into a healthy place.

FR
Il s'agit de créer un espace de vie très agréable
NL
wonen. Men wil vanuit milieuopzicht een heel aangename
AN
It consisted of giving people a very pleasant living space

FR
pour les personnes d'un point de vue environnemental :
NL
leefomgeving creëren:
AN
from an environmental point of view;

FR
le bon air, le grand air.
NL
met gezonde lucht, in de openlucht.
AN
clean air, fresh air.

FR
On met les gens à la campagne
NL
Mensen worden ondergebracht op het platteland
AN
They were moving people to the countryside

FR
dans un environnement très agréable dont le nom des rues
NL
in een heel aangename omgeving. Dat idee is
AN
into a very pleasant environment where the city's street names

FR
de la cité le rappelle d'ailleurs : rue de la Santé
NL
trouwens weerspiegeld in de straatnamen van de wijk:
AN
remind you of it – Health Street,

FR
rue de l'Hygiène, rue du Bonheur, rue de l'Enthousiasme.
NL
Gezondheidsstraat, Hygiënestraat, Gelukstraat, Geestdriftstraat.
AN
Hygiene Street, Happiness Street, Enthusiasm Street.

FR
C'était donc vraiment l'idée de départ :
NL
Dat was dus echt het uitgangspunt:
AN
So that was the idea at outset –

FR
implanter des logements sociaux dans un bel environnement,
NL
sociale woningen creëren in een mooie omgeving, waar het goed
AN
build social housing in a beautiful environment,

FR
agréable à vivre.
NL
wonen is.
AN
that is pleasant to live in.

FR
Le modèle de la Cité Jardin
NL
Naarmate de tijd vordert, krijgt het
AN
The model for the Garden City

FR
commence à s'essouffler avec les décennies,
NL
tuinwijkmodel het moeilijk. Men kan niet meer
AN
started to falter over the decades,

FR
on ne peut plus construire (de la même manière).
NL
(op dezelfde manier) bouwen, want daarvoor is
AN
You can't build like that anymore (in the same way).

FR
Ça demande beaucoup de terrains, beaucoup d'argent.
NL
veel grond en veel geld nodig.
AN
It needs a lot of land, a lot of money.

FR
Pour agrandir la Cité du Bon Air, on va penser
NL
Om de tuinwijk Goede Lucht uit te breiden, gaat men andere
AN
To enlarge Bon Air City, they're going to think

FR
à d'autres solutions pour apporter plus de logements
NL
oplossingen bedenken om meer woongelegenheden te creëren:
AN
of other solutions for putting in more housing

FR
et ce sera une tour qui sera construite entre le ring
NL
een toren
AN
and that will be a tower block that will be built between

FR
et la cité. En bordure de la rue Fernand Craps,
NL
tussen de ring en de wijk. Langs de Fernand Crapsstraat
AN
the Ring and the City. By the side of Rue Fernand Craps,

FR
on va construire une tour de logements,
NL
bouwt men een woontoren
AN
they're going to build a housing tower block,

FR
un immeuble tour avec une centaine d'appartements.
NL
met een honderdtal appartementen.
AN
a building with around a hundred flats.

FR
C'est un bâtiment qui était bien construit au niveau structure
NL
Dit gebouw is structureel goed gebouwd
AN
The building was well-constructed in terms of structure,

FR
où les plans des logements sont assez bien élaborés
NL
en de indelingsplannen zijn behoorlijk goed uitgewerkt,
AN
with quite detailed plans of the flats,

FR
mais la peau extérieure n'avait pas un caractère très pérenne.
NL
maar de bouwschil was niet echt bestand tegen de tand des tijds.
AN
but the outer skin was not made to last forever.

FR
Donc, le foyer anderlechtois a fait un appel d'offre
NL
Daarom heeft De Anderlechtse Haard een offerteaanvraag
AN
So the Anderlecht housing association launched a call

FR
et nous a désignés pour réétudier en fait la peau extérieure
NL
uitgeschreven en ons aangesteld om de bouwschil,
AN
for tenders and appointed us to assess the outer skin

FR
du bâtiment, pour revoir les matériaux qui étaient
NL
de gebruikte,
AN
of the building, review any materials that were

FR
des matériaux relativement bon marché,
NL
relatief goedkope materialen
AN
relatively inexpensive,

FR
et revoir également la performance énergétique.
NL
en de energieprestaties onder de loep te nemen.
AN
and review energy performance.

FR
C'était un challenge puisque
NL
Het was uiteraard een hele uitdaging
AN
It was a challenge, omdat alle huurders

FR
tous les locataires sont restés à l'intérieur des logements.
NL
tijdens de werken in het gebouw zijn blijven wonen.
AN
as all of the tenants remained inside their flats.

FR
Nous devions retirer l'entièreté des châssis
NL
We moesten op 1 dag alle ramen
AN
We had to pull out the whole of the framework

FR
et remettre des nouveaux châssis sur une journée.
NL
verwijderen en nieuwe plaatsen.
AN
and put in a new one in one day.

FR
Ce sont des châssis en aluminium émaillé, coupure thermique.
NL
Het zijn thermisch onderbroken ramen in gemoffeld aluminium.
AN
The framework is in enamelled aluminium with thermal breaks.

FR
Les capotages ont été mis en second temps,
NL
De gevelbekleding is later geplaatst
AN
The coverings were put on subsequently,

FR
de sorte à faire les travaux par phase
NL
om de werkzaamheden in fasen te laten verlopen
AN
so that the work could be phased

FR
et le plus rapidement possible pour les habitants.
NL
en de duur van de hinder voor de bewoners te beperken.
AN
and be done as quickly as possible for the residents.

FR
Derrière le capotage en acier, il y a un isolant
NL
Achter de stalen gevelbekleding is isolatiemateriaal
AN
Behind the steel covering, insulation material

FR
qui est placé et sur les deux pignons se sont
NL
aangebracht en op de twee zijgevels zijn
AN
is placed, and on both gables there are

FR
des briques agrafées qui sont posées sur une structure
NL
verankerde bakstenen op een structuur geplaatst
AN
bricks clipped together that rest on a structure

FR
qui elle-même est posée sur un isolant.
NL
die zelf al op een isolatielaag is aangebracht.
AN
that itself rests on insulation material.

FR
On a proposé des couleurs relativement soutenues
NL
We hebben relatief uitgesproken kleuren voorgesteld
AN
We suggested using relatively bold colours

FR
de telle sorte à pixeliser la façade et on a donné un peu
NL
om de gevel kleuraccenten te geven en zo wat leven
AN
in such a way as to pixelate the façade, and we've given a bit

FR
de vie le long de ce ring
NL
te brengen langs een ring
AN
of life alongside this Ring,

FR
qui est assez triste sinon !
NL
die voor het overige een vrij trieste aanblik biedt!
AN
which otherwise is a pretty sad sight!

FR
On a mis deux types de couleur. Côté est, on a mis du jaune
NL
We hebben twee soorten kleuren aangebracht. Aan de oostzijde
AN
We applied two kinds of colour. On the East side we used yellow

FR
et de l'orange qui traduisent la levée du soleil
NL
is gekozen voor geel en oranje, kleuren die verwijzen
AN
and orange, reflecting the sunrise,

FR
et, côté périphérie, ce sont des couleurs qui tirent
NL
naar de zonsopgang, en aan de kant van de rand zijn het kleuren
AN
whilst on the side facing the outskirts there are

FR
vers le vert, en miroir avec la verdure de la périphérie.
NL
die naar groen neigen, een afspiegeling van het groen in de rand.
AN
greenish colours, to mirror the greenery of the outskirts.

FR
Je pense que l'on a donné une nouvelle vie à ce bâtiment
NL
Ik vind dat we op architecturaal vlak nieuw leven hebben
AN
I think that we've given this building a new lease of life

FR
au niveau de la perception que l'on a de l'extérieur.
NL
gegeven aan dit gebouw: het beeld dat men ervan heeft
AN
in terms of the perception it gives from the outside,

FR
Surtout perception qu'on en a de l'intérieur
NL
van buitenaf, maar vooral het beeld dat men ervan heeft
AN
but especially the perception it gives on the inside,

FR
puisque les architectes travaillent quand même
NL
van binnenuit. Architecten werken immers
AN
as the architects are after all working

FR
pour les gens qui habitent les logements.
NL
voor de mensen die in hun woningen wonen.
AN
for the people who live in these flats.