Apartment buildings constructed in the second half of the 20th century that have not been or have hardly been renovated present today numerous deficiencies in terms of their energy efficiency and the comfort and health of their occupants. Poor thermal insulation and airtightness of the building shell, the presence of thermal bridges, the absence of a ventilation strategy, and dilapidated systems are all causes. Against this background, the renovation of the cultural heritage of housing societies presents a real challenge. Some modern renovation solutions make it possible to rethink how to transform the habitat by actually refocusing on the occupant's quality of life, including while the work is in progress.
The Modul'Air project intends to study the application of prefabricated façades for renovation, by combining them with integrated ventilation systems, through the establishment of an innovation partnership. The project aims to renovate a 3-storey (ground level + 2) apartment building. The technical principle is to duplicate the existing shell from the outside, by means of manufactured panels into which many types of technical equipment, optimally installed off-site, can be integrated. This solution speeds up the construction site phase and reduces disruption to the occupants (fewer procedures on the inside, speed of delivery, etc), while providing higher quality delivery and a comprehensive solution to a variety of existing issues. The innovation partnership represents a new kind of public procurement, which will be developed and supervised by the project partners with the drafting of a detailed selection document and an appropriate monitoring and validation procedure.
Various prefabricated façade renovation strategies with integrated ventilation systems will need to be studied and put into perspective in terms of benefits both to the occupants and to the project manager. This task of researching and developing an appropriate and replicable solution will be led by the consortium appointed by the innovation partnership. Various studies will be integrated with this, including in particular concepts of architectural and environmental compatibility, of safety guarantees in terms of stability and fire risk, of benefits in terms of comfort and use for the occupant, and of course of energy efficiency. In parallel, a prototype of the system can be put in place.
In order to validate the technical feasibility of the envisaged solution and prevent as much as possible any implementation problems. We will thus have optimal knowledge so as to ensure a fast and effective implementation, that will be monitored by living lab actors. The project will make it possible to assess the practicality of the "innovation partnership" type of procurement, as well as the suitability of façade prefabrication in renovation.
an initiative of

with the support of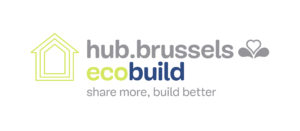 Technical sheet of this architecture video clip
Journalist : Emma C. Dessouroux
Cameraman : Emanuel Pinto / EpiProd
Editing : Emma C. Dessouroux
Direction : Emma C. Dessouroux
Production : Les Délires Productions
Translation : MDR Translations
Subtitles : Anne-Marie Diriken – Emma C. Dessouroux / Les Délires Productions
Speakers : Mohammed Boucham, Architect, Technical Director, S.C. Alliance Bruxelloise Coopérative s.c.r.l. / Samuel Dubois, Project Leader, CSTC – Labo Rénovation
Subtitles
La cité de Kapelleveld est une cité-jardin
De wijk Kapelleveld is een tuinwijk die in 1925
Kapelleveld is a garden city
conçue en 1925 par quatre architectes éminents
is ontworpen door vier uitstekende architecten,
designed in 1925 by four distinguished architects
dont deux qui sont très bien connus
van wie er destijds twee grote bekendheid
two of whom were very well known
au niveau européen à l'époque :
genoten in Europa:
throughout Europe in that time:
Huib Hoste et Antoine Pompe.
Huib Hoste en Antoine Pompe.
Huib Hoste and Antoine Pompe.
Ces deux architectes ont ramené
Die twee architecten hebben
These two architects extended to the field
le débat théorique intellectuel
de oorspronkelijk theoretische intellectuele discussie
the intellectual theoretical debate
au sein du courant moderniste sur le terrain.
binnen het modernisme ook voortgezet op het terrein.
that was at the heart of the modernist movement.
Le courant moderniste cubiste
In de wijk Kapelleveld zijn immers zowel voorbeelden
The cubist modernist movement
et le courant moderniste romantique
van het kubistisch modernisme als van het
and the romantic modernist movement confronted
se sont confrontés au sein de la cité Kapelleveld.
romantisch modernisme terug te vinden.
each other at the heart of the Kapelleveld garden city.
D'où l'intérêt qu'on a
Vandaar de interesse
Hence the interest
de par les universités d'architecture
van de architectuuruniversiteiten
of the universities of architecture
avec les collaborations entre nous
en de samenwerking tussen ons
and of the collaborations between ourselves
et les différents départements
en de departementen
and the various departments
du patrimoine ou du logement.
voor patrimonium en huisvesting.
of heritage or housing.
Inoviris a lancé un appel à projets à Bruxelles.
Inoviris heeft in Brussel opgeroepen om projecten
Inoviris launched a call for projects in Brussels.
Ils voulaient financer des livinglabs,
in te dienen omdat zij living labs,
They wanted to finance livinglabs,
donc des chantiers exemplaires.
dus voorbeeldwerven, wilde financieren.
in other words exemplary construction sites.
On a répondu à cette demande avec ABC
Wij hebben op die oproep gereageerd, samen met ABC,
We replied to this request with ABC
avec lesquels on avait travaillé auparavant.
waarmee we eerder al hadden samengewerkt.
with whom we had previously worked.
Le livinglab c'est un principe de test.
Een living lab gaat uit van een testprincipe,
The livinglab is a test principle.
C'est mettre en œuvre des nouvelles solutions
waarbij – in dit geval – nieuwe renovatieoplossingen
In this case it's about implementing
de rénovation dans ce cadre-ci…
worden toegepast
new solutions of renovation …
à taille réelle
op ware grootte
life-size
sur un bâtiment occupé avec un partenaire
op een nog bewoond gebouw, met een partner
on an occupied building, with a partner
qui a vraiment le désir de rénover un bâtiment.
die echt de wens heeft een gebouw te renoveren.
who really wants to renovate a building.
Nous avons choisi ce bâtiment
Wij hebben dit gebouw
We chose this building
pour les raisons suivantes :
om de volgende redenen gekozen:
for the following reasons:
C'est un bâtiment qui présente
Het is een gebouw met
It's a building that displays
quelques défauts conceptuels
enkele ontwerpfouten
some conceptual defects
et auxquels il y avait déjà
waarvoor al financiering
and for which there was already
un financement pour y remédier.
beschikbaar was om ze te verhelpen.
finance in place to rectify these defects.
Ce projet est particulier car il vise à tester
Dit project is bijzonder omdat het tot doel heeft
This project is special as it aims to test
une nouvelle technique de rénovation
een nieuwe renovatietechniek uit te testen
a new renovation technique
ou, en tout cas, une technique innovante
of in ieder geval een innovatieve techniek,
or, in any case, an innovative technique
qui est la préfabrication.
namelijk prefabricatie.
which is prefabrication.
On va venir isoler le bâtiment par l'extérieur
We gaan het gebouw langs de buitenkant isoleren
We're insulating the building from the outside
avec des panneaux préfabriqués.
met geprefabriceerde panelen.
with prefabricated panels.
La préfabrication consiste
Prefabricatie houdt hier in
The prefabrication consists
à fabriquer en atelier
dat er vooraf in de fabriek grote
of workshop manufacturing
des grands éléments isolés
geïsoleerde elementen worden gemaakt
of large insulated elements
dans lesquels on peut éventuellement
waarin de technieken eventueel
in which we can eventually
insérer des techniques
kunnen worden verborgen,
integrate techniques
et, grâce à ça, on peut se permettre
waardoor het mogelijk wordt
and, because of that, we're able
de mettre en œuvre
om in die gebouwen
to implement
un nouveau système de ventilation
een nieuw ventilatiesysteem
a new ventilation system
dans ces bâtiments.
te installeren.
in these buildings.
Si je donne l'exemple
Laten we het voorbeeld van
If I can give you the example
de la ventilation mécanique contrôlée,
gecontroleerde mechanische ventilatie nemen…
of the controlled mechanical ventilation,
nous voulons une solution qui s'adapterait
we willen een oplossing die zo goed
we want a solution that could be best
au mieux aux besoins de notre public.
mogelijk inspeelt op de behoeften van ons publiek,
adapted to the needs of our public.
Et l'idée étant d'arriver en fin de course
met als uitgangspunt uiteindelijk
With the idea being to eventually end up
à avoir un système
over een systeem
with a system
qui sera facile d'exploitation,
te kunnen beschikken
that will be easy to operate
facile d'utilisation
dat gemakkelijk te gebruiken
easy to use
et dont le coût sera moindre.
en dus goedkoper is.
and with a reduced cost.
Ce qui est intéressant avec la préfabrication,
Wat bij prefabricatie interessant is,
What is interesting about prefabrication, is that
c'est que ça permet d'aller plus vite sur chantier.
is dat het werk op de werf zelf sneller kan verlopen.
it allows you to move on more quickly on the building site.
On réduit les coûts potentiellement
Dit kan de kosten drukken
We reduce the potential costs,
et on réduit aussi les nuisances
en zorgt ook voor minder hinder
and we reduce the disruption
pour les occupants.
voor de bewoners.
to the occupants.
Dans un deuxième temps,
In tweede instantie,
Subsequently,
une fois que le bâtiment est rénové,
na de renovatie van het gebouw,
once the building has been renovated,
on a une qualité accrue
heb je een gebouw van betere kwaliteit
we have a higher quality
et donc on a au final une facture
waardoor uiteindelijk ook de factuur
and finally a bill
qui est diminuée pour les locataires.
voor de huurders daalt.
that is lower for the tenants.
Le challenge est que ce bâtiment
De uitdaging bestaat erin dat dit gebouw
The challenge is that this building
soit un bâtiment modèle
geldt als model
becomes a model building
pour toutes les rénovations
voor alle gevelrenovaties
for all the renovations
qu'on va faire dans le futur
die in de toekomst
that we're going to do in the future
au niveau des façades des bâtiments.
zullen worden uitgevoerd.
in terms of buildings' façades.
Sur tous nos parcs,
Ons volledige gebouwenbestand
In all our housing stock,
nous avons une quarantaine d'immeubles à appartements.
telt een veertigtal appartementsgebouwen.
we have around forty apartment buildings.
Sur le site ici de Kapelleveld, il y en a 16.
Hier in de wijk Kapelleveld zijn dat er zestien.
On the site here in Kapelleveld, there are 16.
L'idée est d'avoir des solutions
Het is de bedoeling oplossingen te vinden
The idea is to find solutions
qui vont nous permettre d'isoler
waarmee we de gevels zo kunnen isoleren
that are going to allow us to insulate
la façade d'une manière
dat wij onze
the façade in a way
à atteindre nos objectifs.
doelstellingen kunnen bereiken.
that achieves our objectives.
Il faut savoir que sur le site de Kapelleveld
Men moet weten dat wij op de site Kapelleveld
I should point out that on the Kapelleveld site
et sur l'ensemble de nos sites,
en op al onze andere sites
and on all of our sites,
on a une réflexion, une méthode,
een idee, een methode,
we apply a thought, a method,
une approche de rénovation
een benadering van renoveren hanteren
an approach to renovation
équitable, par escaliers.
die rechtvaardig is en trapsgewijs verloopt.
that is equitable, in stages.
On rénove l'ensemble des toitures
We renoveren bijvoorbeeld alle daken,
We're renovating all of the roofs
avec l'isolation,
met de isolatie,
with the insulation,
on remplace l'ensemble des châssis,
vervangen alle ramen,
we're replacing all of the window frames
on remplace l'ensemble des chaufferies
vervangen alle verwarmingsinstallaties
we're replacing all of the boiler rooms
et ainsi de suite.
en zo voort.
and so on.
De cette manière, on parvient à avoir
Op die manier kun je een
In this way, we get to achieve
une approche équitable
rechtvaardige aanpak hanteren
an equitable approach
pour les différents collaborateurs.
ten aanzien van de verschillende medewerkers.
for the various collaborators.
Le marché public qui a été choisi ici
De gekozen aanbestedingsprocedure
The public procurement procedure that was chosen here
est un partenariat d'innovation.
is een innovatiepartnerschap.
is an innovation partnership.
C'est très innovant en tant que tel
Dat is op zich heel innovatief
It's very innovative insofar as
puisque cela vise à rechercher
omdat het tot doel heeft een innovatieve
it's been aiming to research
et développer une solution
renovatieoplossing vanaf nul te onderzoeken
and develop a solution
de rénovation innovante, dès le début,
en te ontwikkelen, met één consortium
for innovative renovation since the beginning,
avec un consortium qui en est chargé.
dat voor het hele traject verantwoordelijk is.
with a consortium in charge of it.