The Lavoisier site, once occupied by the British American Tobacco company, has been transformed into social and regular housing units, with open plan space allocated for economic use. This transformation took place with the cooperation of citydev.brussels, the SLRB, and the architectural practice Assar Architects.
with the support of SLRB-BGHM / Brussels Region Social Housing Agency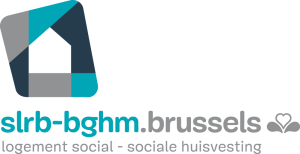 Project name : Lavoisier
Address : 42-48 rue Charles Malis. 1080 Brussels
Assignation/Destination : Social housing + offices
Name of client : citydev.brussels – SLRB-BGHM
Name of architect : ASSAR Architects
in association with :
Name of engineers :
– Stability Consultancy firm : VK Engineering
– Special techniques Consultancy firm : XCO Engineering
– EPC Consultancy firm :
– Acoustics Consultancy firm : VENAC
– Healt & Safety Coordinator : ASSAR Architects
– Control Agency : SECO
Name of contractors :
– Main contractor : Les Entreprises Louis De Waele
Project status :
Completed : 2016
Size of project : 12 400 sqm
Budget : 11.460.000 €
Technical sheet of this architecture video clip
Journalist : Emma C. Dessouroux
Cameramen : Didier Minne – Geoffroy Minne / Kinodoc – Julien Stroïnovsky / Novsky Films
Editing : Emma C. Dessouroux / Cristina Dias
Direction : Emma C. Dessouroux
Production : Les Délires Productions
Translation : MDR Translations
Subtitles : Cristina Dias
Archive : Archi Urbain S.6 / Ep.18 – 2012
Speakers : Marc Meganck (Historian) – Yves Lemmens (General Manager – SLRB-BGHM / the Brussels Housing Corporation) – Benjamin Cadranel (C.E.O. – citydev.brussels) – Guy Standaert (Senior Partner – ASSAR Architects)
Subtitles
FR
Le site Lavoisier est situé à Molenbeek-Saint-Jean
NL
De site van Lavoisier ligt in Sint-Jans-Molenbeek,
AN
The Lavoisier site is located in Molenbeek,

FR
rue de Koninck
NL
in de De Koninckstraat.
AN
on Rue de Koninck

FR
C'est un site important
NL
Het is een belangrijke site
AN
It's an important site

FR
car on se trouve en présence d'un patrimoine industriel.
NL
omdat hier industrieel erfgoed aanwezig is.
AN
because there is so much industrial heritage here.

FR
C'est une ancienne usine
NL
Het is namelijk een voormalige fabriek
AN
It's the old factory

FR
d'un fabricant de tabac et de cigarettes
NL
van een producent van tabak en sigaretten,
AN
of a cigarette and tobacco manufacturer

FR
qui a occupé les lieux de 1925 à 2001.
NL
die de fabriek van 1925 tot 2001 heeft gebruikt.
AN
who occupied the premises from 1925 to 2001.

FR
L'acquisition de l'ensemble de la parcelle date de 2002
NL
De hele site is al in 2002 aangekocht
AN
Acquisition of the whole site dates back to 2002,

FR
et immédiatement un plan d'affectation d'ensemble
NL
en daarna is een bestemmingsplan voor het hele complex
AN
when a comprehensive land use plan was immediately drawn up

FR
a été réalisé avec l'idée de faire d'un côté du logement
NL
opgemaakt met de bedoeling om er enerzijds woningen
AN
with the idea of building on the one hand some housing,

FR
et de l'autre des bâtiments à affectation économique.
NL
en gebouwen voor economische activiteit van te maken.
AN
and on the other buildings allocated to economic activity.

FR
La volonté, c'était de faire un partenariat.
NL
Een partnerschap, dat was wat we wilden.
AN
Our wish was to go into partnership.

FR
Partenariat avec citydev.brussels
NL
Een partnerschap met citydev.brussels
AN
A partnership with citydev.brussels,

FR
qui est responsable de la vente de logements
NL
die verantwoordelijk is voor de verkoop van woningen
AN
who are responsible for the sale of housing

FR
pour un certain public.
NL
aan een bepaald publiek.
AN
to a certain public.

FR
citydev.brussels achète le bâtiment en 2002
NL
Het is dus citydev.brussels die in 2002 het gebouw heeft
AN
So it was citydev.brussels who bought the building in 2002

FR
pour environ 10 millions d'euros
NL
voor ongeveer 10 miljoen euro
AN
for around 10 million Euros

FR
et, puis, nous demande d'intervenir
NL
en ons daarna heeft gevraagd
AN
and who then approached us

FR
afin de créer ce partenariat
NL
om dit partnerschap op te zetten
AN
to set up this partnership

FR
et d'avancer vers une mixité de fonctions.
NL
en een mix van functies te realiseren.
AN
and to move towards mixed-use.

FR
Nous sommes très enthousiastes
NL
Wij waren heel enthousiast
AN
We were very enthusiastic

FR
par rapport à cette demande car nous sommes à la recherche
NL
over deze vraag omdat we op zoek
AN
about this request as we were actually looking

FR
de terrains ou de constructions existantes
NL
waren naar percelen of bestaande gebouwen
AN
for land or existing buildings

FR
pour développer du logement social.
NL
voor sociale huisvesting.
AN
for the development of social housing.

FR
En 2009, on fait une étude de faisabilité
NL
In 2009 is een haalbaarheidsstudie verricht
AN
In 2009 we did a feasibility study to look at the capacity

FR
pour voir la capacité du nombre de logements
NL
om te zien hoeveel woningen mogelijk waren
AN
we could get in terms of the number of housing units

FR
et en 2015, à la fin d'un marché public,
NL
en in 2015, na een openbare aanbesteding,
AN
and then in 2015, at the end of a public contract,

FR
on choisit le groupe Assar avec les sociétés De Waele
NL
is de groep Assar met De Waele aangesteld
AN
we identified the Assar group, with the De Waele companies,

FR
pour rénover le bâtiment dans un concept de design & build.
NL
om het gebouw in een concept van design & build te renoveren.
AN
to renovate the building as a design and build concept.

FR
Nous sommes ici devant un site avec 89 logements.
NL
We staan hier voor een site met 89 woningen.
AN
Here we are in front of a site for 89 housing units.

FR
Il y aura 60% de logements sociaux
NL
60% sociale woningen
AN
60% social housing units

FR
et 40% de logements moyens.
NL
en 40% middenklassewoningen.
AN
and 40% middle-income housing units.

FR
La différence est une question de revenus.
NL
Het verschil is een kwestie van inkomen.
AN
The difference is a question of income.

FR
On est devant un bâtiment de logements sociaux locatifs.
NL
We staan voor een gebouw met sociale huurwoningen.
AN
We are in front of a rented social housing building.

FR
Et donc quand on demande quelle est la différence
NL
Als men dus vraagt wat het verschil is
AN
So when somebody asks what the difference is

FR
entre le moyen et le social, c'est uniquement une question
NL
tussen middenklasse en sociaal, dan is dat louter
AN
between middle-income and social, it's simply a question

FR
de capacité contributive des habitants.
NL
de financiële draagkracht van de bewoners.
AN
of how much the inhabitants can afford.

FR
La volonté sur le site est de faire de la mixité sociale,
NL
We wilden op de site een sociale mix tot stand brengen,
AN
So our wish for this site was to create social diversity,

FR
on va mélanger les public,
NL
verschillende soorten publiek mengen,
AN
to say that we're going to mix people up,

FR
et aussi avoir de l'activité économique,
NL
maar ook economische activiteit hebben,
AN
to have economic activity too,

FR
on va avoir de l'activité plutôt «bureaux»
NL
grotendeels in de vorm van kantoren
AN
as well as office-type activity,

FR
avec l'antenne de la commune de Molenbeek ici juste à côté.
NL
met de gemeente Molenbeek ernaast als steunpunt.
AN
with the Molenbeek Municipality's antenna just next door.

FR
Ce qui nous a motivé dans le projet dès le départ,
NL
Wat ons van bij de start in dit project heeft aangesproken,
AN
What motivated us on this project from the beginning

FR
c'était l'enjeu de la mixité.
NL
was de uitdaging van het gemengd karakter.
AN
was the challenge of mixed use.

FR
La mixité urbaine est quelque chose de vraiment intéressant.
NL
De stedelijke mix, dat is echt interessant.
AN
Urban mixed use is something that is really interesting.

FR
On est convaincus
NL
We zijn ervan overtuigd
AN
We are convinced

FR
que c'est une piste absolue à suivre
NL
dat dit een piste is die absoluut moet worden gevolgd
AN
that it's absolutely the right course to pursue

FR
en termes d'harmonie
NL
in termen van harmonie
AN
in terms of harmony,

FR
et de développement urbanistique.
NL
en stadsontwikkeling.
AN
and of what I would call urban development.

FR
La question des modalités fonctionnelles est très importante
NL
De kwestie van de functionele modaliteiten is heel belangrijk
AN
The issue of functionality is highly important

FR
par rapport à cette mixité.
NL
bij een dergelijke mix.
AN
in terms of this mixed use.

FR
On rêve souvent et on essaye parfois
NL
Vaak droomt men ervan en soms probeert men ook
AN
We often dream of and sometimes try

FR
de faire de la mixité verticale
NL
een verticale mix tot stand te brengen,
AN
to do mixed use vertically,

FR
c'est-à-dire en empilant les fonctions
NL
d.w.z. de verschillende functies
AN
in other words by piling the various activities

FR
les unes sur les autres.
NL
boven elkaar te plaatsen.
AN
one on top of the other.

FR
En général, le logement vient au-dessus de fonctions
NL
Daarbij komt de woonfunctie doorgaans boven
AN
With the housing generally being above

FR
dites commerciales ou bureau.
NL
de commerciële of kantoorruimtes te liggen.
AN
what might be called commercial or office activities below.

FR
Et nous avons étudié ce scénario-là au départ
NL
Aanvankelijk hebben we ook dat scenario bestudeerd,
AN
And at the start this was a scenario that we were looking at,

FR
mais la structure du bâtiment était tellement contraignante,
NL
maar de structuur van het gebouw legde zoveel beperkingen op,
AN
but the building's structure was so constraining,

FR
puisqu'on a des dalles champignons qui sont très limitatives
NL
door de paddestoelvloeren die heel beperkt zijn
AN
with these mushroom columns which were so limiting

FR
en termes de percement et de portée, etc.
NL
qua doorboormogelijkheden, spanwijdte enz.
AN
in terms of scope and any drilling.

FR
qu'on a retenu plutôt une division horizontale.
NL
dat we voor een horizontale verdeling hebben gekozen.
AN
So we stuck with a rather horizontal division.

FR
La forme du bâtiment en H est divisée en deux U
NL
De H-vorm van het gebouw is nu verdeeld in twee U's
AN
This H-shape that the building has is separated into two Us

FR
qui sont dos à dos.
NL
die rug aan rug staan.
AN
which are back to back,

FR
Chaque entité, chaque U dispose de sa propre cohérence :
NL
Elke entiteit, elke U heeft dus haar eigen samenhang:
AN
with each of these elements, each U, having its own coherence:

FR
la cohérence d'entreprise d'un côté
NL
de bedrijfssamenhang aan de ene kant
AN
commercial coherence on one side

FR
et la cohérence résidentielle de l'autre.
NL
en de residentiële samenhang aan de andere kant.
AN
and residential coherence on the other.

FR
La division du bâtiment telle qu'elle a été imaginée
NL
De uitgedachte verdeling van het gebouw
AN
The division of the building, such as it has been imagined,

FR
est assez cohérente vu la forme de H.
NL
is vrij coherent gezien de H-vorm van het gebouw.
AN
is quite coherent given the H shape

FR
et donc on a deux parties entièrement symétriques
NL
Er zijn dus twee volledig symmetrische delen
AN
and so we have two entirely symmetrical parts,

FR
et finalement le bâtiment se prête bien
NL
en uiteindelijk leent het gebouw zich goed voor
AN
with the building eventually lending itself quite well

FR
à cette division-là.
NL
voor een dergelijke verdeling.
AN
to this division.

FR
Nous avons eu des difficultés
NL
We hebben het moeilijk gehad
AN
We had some difficulty

FR
pour commercialiser les étages
NL
om de verdiepingen te commercialiseren
AN
allocating the upper floors to commercial use,

FR
parce que pour des activités économiques aux étages
NL
omdat het voor economische activiteiten op verdiepingen
AN
as for economic activities on upper floors

FR
c'est compliqué de trouver des clients qui sont prêts
NL
moeilijker is klanten te vinden die bereid zijn de extra kosten
AN
it's hard to find clients who are prepared

FR
à payer les surcoûts de ces étages.
NL
te betalen die aan die verdiepingen verbonden zijn.
AN
to pay the extra costs.

FR
Donc je pourrais aussi plaider en disant avoir
NL
Ik zou ook kunnen aanvoeren dat, hadden we
AN
Using the whole ground floor

FR
la totalité du rez-de-chaussée qui finalement
NL
de hele benedenverdieping gehad, die uiteindelijk
AN
– which, for reasons to do with light and privacy

FR
n'est pas très appétissant pour faire des logements
NL
toch niet echt aantrekkelijk is voor woningen
AN
from the street wasn't in any case

FR
pour des raisons de luminosité ou de vie privée,
NL
door het gebrek aan licht en privacy,
AN
very appealing for residential usage –

FR
c'était aussi une option qui était intéressante.
NL
dat ook een interessante optie was geweest.
AN
was also an interesting option.

FR
Aujourd'hui, citydev.brussels mène des projets
NL
Tegenwoordig leidt citydev.brussels projecten
AN
These days citydev.brussels carries

FR
avec de la mixité verticale
NL
met een verticale mix waarbij de benedenverdieping
AN
out vertical mixed use projects, with the ground floors

FR
sont dédiés aux activités productives
NL
wordt voorbehouden aan productieve activiteiten
AN
dedicated to productive activities

FR
et on met des logements au-dessus
NL
en de woon-
AN
and the upper floors to residential

FR
ou d'autres fonctions au-dessus.
NL
of andere functies daarboven worden gepland.
AN
or other types of use.

FR
C'est le cas à Greenbizz avec l'incubateur
NL
Dat is het geval bij Greenbizz, waar de incubator
AN
This was the case with Greenbizz, with its incubation area

FR
qui se trouve au-dessus des ateliers.
NL
zich boven de productieateliers bevindt.
AN
located above the workshops.

FR
Ce sera le cas demain à City Campus
NL
Dat zal binnenkort het geval zijn bij City Campus
AN
It will soon be the case too with City Campus,

FR
avec des logements d'étudiants au-dessus des ateliers
NL
waar studentenkamers boven de ateliers zijn voorzien
AN
with student accommodation above workshops,

FR
et à Novacity avec des logements conventionnés
NL
en bij Novacity met geconventioneerde woningen
AN
and with Novacity, with its subsidised housing units

FR
au-dessus des ateliers.
NL
boven de ateliers.
AN
above workshops.

FR
Donc les choses évoluent
NL
Dingen evolueren dus,
AN
So things change,

FR
parce que le besoin de rez-de-chaussée
NL
omdat de behoefte aan benedenverdiepingen
AN
as the need for commercial activities

FR
pour les activités productives est important.
NL
voor productieve activiteiten zo groot is.
AN
to be on the ground floor is actually quite important.

FR
Le bâtiment industriel d'origine était très intéressant
NL
Het oorspronkelijke industriële gebouw was heel interessant
AN
The industrial origin of the building was very interesting.

FR
parce qu'il proposait une expression industrielle
NL
omdat het een vrij strakke industriële uitstraling had,
AN
It suggested a quite rigorous

FR
assez rigoureuse de type Bauhaus avec une fenestration
NL
type Bauhaus, met een heel regelmatige opeenvolging van ramen
AN
Bauhaus style, with fenestration closely linked

FR
très liée à la structure et très régulière.
NL
die sterk aan de structuur van het gebouw was verbonden.
AN
to the structure and very regular.

FR
Et donc nous avons adapté cette façade tout en lui apportant
NL
We hebben die gevel aangepast door er
AN
So we adapted this façade and gave it

FR
une rythmique supplémentaire pour
NL
extra ritmiek aan te geven om
AN
an extra rhythm,

FR
atténuer cette rigueur.
NL
die strenge uitstraling te verzachten.
AN
provide some relief from this rigour.

FR
Nous devions concevoir une façade
NL
We moesten immers een gevel creëren
AN
We had to design a façade

FR
à la fois pour des bureaux et pour des logements
NL
die zowel voor kantoren als woningen geschikt was
AN
both for offices and for housing,

FR
et former un ensemble,
NL
en die een geheel moest vormen,
AN
create a whole,

FR
et garder cette cohérence d'ensemble.
NL
een algemene samenhang bieden.
AN
and keep this overall coherence.

FR
Nous avons introduit des bow-windows légers
NL
We hebben lichte bow-windows toegevoegd
AN
We put in light bow windows,

FR
qui sont plutôt graphiques et qui viennent ponctuer
NL
die een veeleer grafische uitstraling hebben
AN
which are rather graphic, and which serve to punctuate

FR
la façade d'une rythmique intermédiaire.
NL
en de gevel met een tussenliggende ritmiek accentueren.
AN
the façade with an intermediate rhythm.

FR
La question que l'on peut se poser est :
NL
De vraag die men zich kan stellen, is:
AN
The question that might be asked is:

FR
« est-ce que le choix d'un immeuble industriel
NL
« is de keuze van een industrieel gebouw
AN
« is the choice of industrial building

FR
pour faire du logement social était pertinent ? »
NL
voor sociale huisvesting wel gepast? »
AN
for conversion to social housing a good choice? »

FR
Outre le fait des contraintes structurelles,
NL
Naast de structurele beperkingen
AN
Besides structural constraints,

FR
il y avait la hauteur d'étage très importante
NL
waren er ook de hoge plafonds
AN
there were very high floor to ceiling heights.

FR
et la fenestration qui ont conduit à avoir des logements
NL
en de positie van de ramen waardoor we nu
AN
Together with the fenestration imposed on us,

FR
avec des hauteurs sous plafond très importantes.
NL
woningen hebben met heel hoge plafonds.
AN
it resulted in housing arranged with very high ceilings.

FR
Le bâtiment a en effet la particularité
NL
De bijzonderheid van dit gebouw is
AN
The building is in fact unusual in being

FR
d'être une structure industrielle
NL
dat het een industriële structuur is
AN
an industrial structure

FR
qui devait supporter des charges très importantes
NL
die heel zware lasten moest kunnen dragen
AN
that had to bear very substantial loads,

FR
puisque c'est un peu un entrepôt à étages.
NL
omdat het in feite een pakhuis met meerdere verdiepingen was.
AN
since it's a little bit like a warehouse over several floors.

FR
Il y avait donc des charges qui étaient accumulées.
NL
En werden dus ladingen gestapeld in dit gebouw.
AN
So there were extremely heavy loads built up on this building.

FR
Et la structure en stabilité utilisée,
NL
Om de nodige stabiliteit te bieden,
AN
And the stability structure used

FR
c'est de la dalle champignon,
NL
zijn paddestoelvloeren gebruikt,
AN
was the mushroom slab construction,

FR
c'est-à-dire du béton coulé en place
NL
dus ter plaatse gegoten beton
AN
which is poured concrete

FR
avec énormément d'armatures à l'intérieur.
NL
met enorm veel wapening.
AN
with a great deal of reinforcement inside.

FR
Et donc en termes de percement, de modification,
NL
Het is dus heel zwaar, heel complex
AN
So in terms of drilling or modification,

FR
c'est très lourd, c'est très complexe
NL
en soms zelfs totaal onmogelijk om ze te doorboren
AN
it was very heavy and complex work,

FR
et parfois même ça rend certaines possibilités irréalisables.
NL
of veranderingen aan te brengen.
AN
and sometimes some options even turned out to be undoable.

FR
British American Tobacco a gardé
NL
British American Tobacco heeft
AN
British American Tobacco retained

FR
une partie de ses bureaux jusqu'en 2014.
NL
tot in 2014 een deel van haar kantoren op de site behouden.
AN
some of its offices here until 2014.

FR
Donc elle a fait une sorte de « sale and lease back »
NL
Ze heeft dus gekozen voor een sale and lease back-operatie,
AN
They did a sort of "sale and leaseback" deal, which meant

FR
ce qui apporté des rentrées financières pour citydev.brussels.
NL
die citydev.brussels ook inkomsten heeft opgeleverd.
AN
that there were some revenue streams for citydev.brussels.

FR
Mais là, aussi, maintenant, le bail a pris fin
NL
Maar dan was het huurcontract ten einde
AN
But the lease came to an end

FR
et donc il s'agissait de se demander
NL
en moesten we ons de vraag stellen
AN
and so we were wondering

FR
ce que l'on allait faire de ces bâtiments-là.
NL
wat we met die gebouwen zouden doen.
AN
what we were going to do with these buildings.

FR
Là, l'idée d'une reconversion en logements a semblé
NL
Ook daar leek een reconversie naar woningen
AN
The idea of conversion into housing seemed appropriate,

FR
également pertinente sur base de notre expérience
NL
gepast gezien onze ervaringen hier en het feit
AN
based on the experience we had gained here and the fact

FR
et que toutes les surfaces ne sont pas encore commercialisées.
NL
dat nog niet alle ruimtes verhuurd waren.
AN
that there was still some space yet to be commercialised.

FR
Mais là pour faire de la mixité sociale
NL
Maar om zowel een sociale als functionele mix
AN
But to do that, to do both a social

FR
en plus de la mixité fonctionnelle,
NL
tot stand te brengen, hebben we beslist
AN
and a functional mix,

FR
on a décidé de mener l'opération en interne.
NL
om volledig zelf de leiding te nemen over dit project.
AN
we decided to carry out the project in-house.

FR
C'est une centaine de logements qui trouveront place
NL
Er komt een honderdtal woningen, de helft in dit gebouw,
AN
And so around a hundred housing units will be made

FR
en partie dans ce bâtiment qui sera reconverti
NL
dat zal worden omgebouwd,
AN
in this building that will be converted,

FR
et dans un nouveau bâtiment qui sera construit à côté.
NL
en de andere helft in een nieuw gebouw
AN
and in a new building that will be constructed.

FR
On aura deux immeubles de 50 logements
NL
dat er vlak naast zal worden opgetrokken.
AN
We'll have to buildings with 50 units.

FR
qui seront des logements conventionnés «citydev» vendus
NL
Het worden geconventioneerde "citydev" woningen die zullen
AN
These will be "citydev" conventional units,

FR
donc au prix maximum moyen
NL
worden verkocht tegen een gemiddelde maximumprijs
AN
sold at a maximum average price

FR
de 1500 euros du mètre carré.
NL
van 1500 euro per vierkante meter.
AN
of 1,500 Euros per square metre.

FR
Cela va nous permettre d'avoir différents types
NL
Hierdoor zullen we verschillende soorten
AN
That will enable us to have a varied

FR
de populations sur le même site.
NL
mensen op dezelfde site kunnen samenbrengen.
AN
population on the same site.

FR
Et pour nous, c'est aussi un projet pilote
NL
En voor ons is het ook een proefproject
AN
And for us it's also a pilot project

FR
de reconversion de bureaux en logements.
NL
qua reconversie van kantoren naar woningen.
AN
for the conversion of offices into housing.

FR
Notre contrat de gestion prévoyait
NL
Volgens onze beheersovereenkomst
AN
Our management contract

FR
parmi les projets pilotes que nous devions mener
NL
moesten we naast andere proefprojecten ook
AN
anticipated a project of this type as one

FR
une opération de ce type.
NL
een project van dit type realiseren.
AN
of the pilot projects that we should carry out.

FR
On se rend compte que cela a un coût légèrement supérieur
NL
We beseffen dat dit iets duurder is dan woningen bouwen
AN
We realise that it has a slightly higher cost than doing

FR
à faire du logement sur terrain vide
NL
op een leeg perceel,
AN
housing on an empty site,

FR
mais le plus intéressant est qu'on peut se raccrocher
NL
maar wat ook interessant is, is dat we op die manier
AN
but there is also something interesting about it – that we can

FR
au patrimoine et, dans une commune comme celle-ci,
NL
het erfgoed kunnen bewaren en in een gemeente als deze
AN
latch onto our heritage, and in a community like this,

FR
la valorisation du patrimoine industriel,
NL
is de opwaardering van industrieel erfgoed,
AN
whether it's about doing

FR
que ce soit pour faire des équipements, des bureaux
NL
ongeacht of er voorzieningen, kantoren
AN
facilities, offices,

FR
ou des logements, est extrêmement pertinente.
NL
of woningen in worden ondergebracht, uitermate belangrijk.
AN
or housing, that's especially relevant.

FR
Nous attendons des projets ambitieux
NL
We verwachten dus ambitieuze projecten
AN
So we wait for ambitious projects

FR
avec une architecture originale, des performances énergétiques
NL
met een originele architectuur en energieprestaties
AN
with original architecture to come along,

FR
qui soient à la hauteur de ce que la législation exige
NL
die aan de huidige normen voldoen,
AN
with energy performance that is up to current legal standards.

FR
et on espère que l'on va avoir un site
NL
en we hopen dat we een site krijgen
AN
And we hope that we'll have a site

FR
qui sera véritablement mixte dans ses usages
NL
met een echt gemengd gebruik
AN
which has real mixed-use,

FR
et quelque part un morceau de quartier qui aura mis
NL
en een wijkdeel waar de reconversie enige tijd
AN
and a neighbourhood which may have taken

FR
un peu de temps à se reconvertir
NL
op zich heeft laten wachten,
AN
a while to convert,

FR
mais dont on aura pas chassé
NL
maar waar de economische
AN
but where we won't have driven out

FR
exclusivement l'activité économique
NL
activiteit niet uit is verdreven,
AN
economic activity

FR
mais on l'aura fait cohabiter avec les autres fonctions
NL
maar mag blijven bestaan naast een aanbod
AN
but will have made it cohabit

FR
résidentielles et équipement.
NL
van voorzieningen en woningen.
AN
with other residential and facilities functions.