The Marolles is an area in the heart of Brussels which, historically, has been the focus for various social housing projects. The Plume project – developed by the B612associates practice, consists of two passive buildings of 8 housing units in total, a few steps away from the Place du Jeu de Balle.
with the support of SLRB-BGHM / Brussels Region Social Housing Agency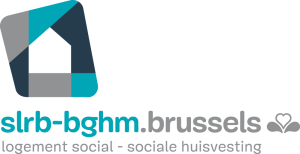 Project name : Plume
Address : 5 – 29 rue de la Plume, 1000 Bruxelles
Assignation/Destination : Social housing (8 apartments)
Name of client : Logement bruxellois – SLRB-BGHM
Name of architect : B612associates
in association with :
Name of engineers :
– Stability Consultancy firm : Bureau d'études Greisch
– Special techniques Consultancy firm : Bureau d'études Greisch
– EPC Consultancy firm : Enesta
– Acoustics Consultancy firm :
– Healt & Safety Coordinator : Whiteforge
– Control Agency :
Name of contractors :
– Main contractor : Gillion Construct
Project status :
Completed : 2016
Size of project : 1080,40 sqm
Budget : 1 652 588 euros HTVA
Technical sheet of this architecture video clip
Journalist : Emma C. Dessouroux
Cameramen : Didier Minne – Geoffroy Minne / Kinodoc – Julien Stroïnovsky / Novsky Films
Editing : Emma C. Dessouroux / Cristina Dias
Direction : Emma C. Dessouroux
Production : Les Délires Productions
Translation : MDR Translations
Subtitles : Cristina Dias
Speakers : Marc Meganck (Historian) – Olivier Mathieu (Architect – B612associates)
Subtitles
FR
Un autre projet intéressant et beaucoup plus récent
NL
Een ander interessant en veel recenter project
AN
one other project and much more recent

FR
se situe rue de la Plume.
NL
bevindt zich in de Pluimstraat.
AN
is located in Rue de la Plume.

FR
C'est une petite rue qui se trouve place du Jeu de Balle.
NL
Dat is een straatje dat uitkomt op het Vossenplein.
AN
It's a little street off Place du Jeu de Balle.

FR
Là, il était question de construire sur une parcelle
NL
Daar moest worden gebouwd op een braakliggend
AN
There, it was about building on a plot

FR
qui était vierge de construction
NL
terrein met vrij ongewone
AN
that had never been built on

FR
et qui est assez particulière
NL
afmetingen:
AN
and which is quite unusual

FR
car elle avait seulement 8 mètres de profondeur
NL
slechts 8 meter diep en
AN
as it was only 8 metres deep

FR
sur 38 mètres de long.
NL
38 meter lang.
AN
by 38 metres long.

FR
On a à l'arrière le vis-à-vis de l'école qui ne permet pas
NL
Het perceel paalt achteraan aan een school.
AN
At the back we have a school, which prevented us

FR
de faire des ouvertures en tout cas au rez-de-chaussée
NL
Gevelopeningen aan die kant waren dus onmogelijk –
AN
from making any openings, at least on the ground

FR
et au premier étage.
NL
toch op de beneden- en eerste verdieping.
AN
and first floors.

FR
On a, du côté rue, la rue de la Plume
NL
Aan de straatkant paalt het aan de nauwe Pluimstraat:
AN
On the street side we have the Rue de la Plume,

FR
qui est une petite rue : 6 mètres de large,
NL
amper 6 m breed,
AN
a quite small street, which at six metres wide

FR
très dense avec des bâtiments en face assez élevés.
NL
dicht bebouwd en met aan de overkant vrij hoge gebouwen.
AN
feels very cramped, with quite high buildings opposite.

FR
Ce que l'on a pensé à faire et proposé de faire,
NL
We hebben voorgesteld te bouwen
AN
We suggested

FR
c'est de construire des deux côtés, aux extrémités,
NL
op de twee uitersten van het perceel
AN
to construct on both ends,

FR
le long des mitoyens aveugles
NL
tegen de blinde muren
AN
along the length of the blind walls,

FR
et de faire deux petits volumes, deux blocs
NL
en daar twee kleine volumes, twee
AN
two blocks – at that time

FR
– à ce moment-là, plus haut – et de laisser le centre
NL
– op dat moment hogere – blokken optrekken en het centrale
AN
they were going to be higher – and to leave the centre

FR
du terrain vide ce qui a un double avantage :
NL
Deel van het perceel vrijlaten. Het voordeel was dubbel:
AN
of the plot empty. The advantage was dual:

FR
ça permet, pour les logements, d'avoir un jardin
NL
voor de woningen een vrij beschermde,
AN
giving the flats a garden,

FR
qui est assez bien protégé et ouvert,
NL
open tuin en voor de nauwe,
AN
which is quite well protected and yet open,

FR
et d'avoir pour la rue qui est étroite
NL
dichtbebouwde straat
AN
and giving this narrow,

FR
et dense d'offrir une respiration sur ses 38 mètres
NL
38 meter ademruimte

AN
cramped street some breathing space along its 38 metres

FR
et d'offrir une perspective vers le bas de la ville.
NL
en uitzicht op het lager gelegen deel van de stad.
AN
as well as a view of the downtown area of the city.

FR
Les volumes simples et compacts des bâtiments
NL
De eenvoudige en compacte volumes
AN
We had suggested quite basic and compact volumes

FR
que l'on a proposés, on a voulu les travailler
NL
uit ons voorstel wilden we uitwerken op een vrij
AN
for the buildings, which we wanted to detail

FR
de manière assez détaillée et correspondant aux fonctions,
NL
gedetailleerde manier en in overeenstemming met de functies,
AN
in ways related their functions

FR
tant aux fonctions des entrées qu'aux fonctions des chambres.
NL
zowel die van de ingangen als die van de slaapkamers.
AN
as entrances or as bedrooms.

FR
Ces petits cubes entre guillemets sont creusés
NL
De zogezegde kubusjes zijn
AN
These so-called little cubes are pierced

FR
à différents endroits pour les entrées,
NL
op verschillende plaatsen opengemaakt voor ingangen,
AN
by openings in various places for the entrances,

FR
pour des terrasses et sont aussi percés
NL
terrassen enz., maar niet overal
AN
the terraces… but the openings are

FR
de manière différenciée : de manière plus généreuse
NL
op dezelfde manier: grote openingen
AN
of different kinds – more generous

FR
à l'endroit des séjours et des pièces de vie,
NL
voor de woonkamers,
AN
for visitor and living areas,

FR
de manière plus réduite à l'endroit des chambres,
NL
kleinere voor de slaapkamers
AN
smaller for bedroom areas,

FR
et encore plus réduite à l'endroit des salles de bains.
NL
en nog kleinere voor de badkamers.
AN
and even smaller for bathroom areas, for example.

FR
On a voulu jouer avec le caractère passif du bâtiment.
NL
We wilden ook creatief zijn met het passieve aspect.
AN
We wanted to be creative with the passive characteristics

FR
Il a 25-30 centimètres d'épaisseur d'isolant.
NL
In plaats van traditioneel te werk gaan en aan
AN
of the building. It has 25-30 centimetres of insulation.

FR
On n'a pas voulu travailler de manière traditionnelle
NL
de 25-30 cm dikke isolatielaag het gewicht
AN
We didn't want to do this in the traditional way

FR
en ajoutant encore à ça le poids et l'épaisseur d'une brique
NL
en de dikte van baksteen of natuursteen toe te voegen,
AN
and add to it the weight and thickness of brick

FR
ou d'une pierre massive et, au contraire,
NL
hebben we gekozen
AN
or solid stone.

FR
on a voulu travailler un matériau plus superficiel :
NL
voor dunner materiaal:
AN
So we decided to work with more of a surface material,

FR
d'une part l'enduit
NL
enerzijds verf
AN
on the one hand paint,

FR
et d'autre part ces plaquettes en résine minérale.
NL
en anderzijds platen uit mineraalhars.
AN
and on the other mineral resin façade tiles.

FR
On a pixélisé d'anciennes photos d'archives
NL
We hebben enkele oude archieffoto's
AN
We pixelated some old archive photos

FR
du quartier des Marolles.
NL
van de Marollen gepixeleerd.
AN
of the Marolles area.

FR
Pour les façades, on a pixélisé une perspective centrale
NL
Voor de gevels hebben we een centraal perspectief gepixeleerd
AN
For the façades we pixelated a central perspective

FR
qui donnait dans une ancienne rue et que l'on a développée
NL
dat uitgaf op een oude straat, en dat hebben we uitgewerkt
AN
overlooking an old street, and applied it

FR
sur les deux façades du bâtiment qui reprend le thème
NL
op de twee gevels van het gebouw dat verwijst naar het thema
AN
to the two façades of the building, taking up the theme

FR
de la perspective mais avec ce clin d'œil à l'histoire
NL
van het perspectief, maar met een knipoog naar
AN
of perspective but with a wink to the history

FR
du quartier des Marolles.
NL
de geschiedenis van de Marollen.
AN
of the Marolles area.

FR
Pour la petite histoire, on a finalement utilisé
NL
Ter info, we hebben borduursoftware gebruikt
AN
Just for the record, we used

FR
un programme de broderie pour donner à l'entrepreneur
NL
om de aannemer een duidelijk
AN
an embroidery programme in order to give the contractor

FR
le plan de pose des différentes plaquettes
NL
plaatsingsplan te kunnen geven,
AN
the layout plan for the various tiles,

FR
puisqu'il y a 4 teintes qui devaient être assemblées
NL
aangezien er vier verschillende kleuren op een bepaalde
AN
which were in four colours that all had to be put together

FR
d'une certaine manière.
NL
manier moesten worden gecombineerd.
AN
in a certain way.

FR
Et pour les escaliers, on a trouvé une ancienne photo
NL
Voor de trappen hebben we een oude archieffoto
AN
For the stairs, we found an old archive photo

FR
d'archives de la place du Jeu de Balle avec un petit enfant
NL
van het Vossenplein gevonden met een kindje
AN
taken of the Place du Jeu de Balle, with a small child

FR
qui court dans les rues des Marolles.
NL
dat door de straten van de Marollen loopt.
AN
running in the streets of Marolles.

FR
Là aussi, on a pixélisé cette photo et on l'a utilisée
NL
Ook hier hebben we die foto gepixeleerd en als motief gebruikt
AN
We also pixelated this photo and used it

FR
comme motif pour les découpes au laser du garde-corps
NL
voor de laseruitsnijdingen in de balustrade.
AN
as the motif for the laser cuts in the balustrades,

FR
qui permet d'avoir une certaine transparence tout en ayant
NL
Op die manier ontstaat een zekere transparantie zonder
AN
which provide a bit of transparency

FR
le degré de protection voulu et, de nouveau, un motif
NL
dat de veiligheidsfunctie in het gedrang komt.
AN
while still being sufficiently protective. Another pattern

FR
un petit peu clin d'œil à l'histoire du quartier.
NL
En opnieuw een knipoog naar de geschiedenis van de wijk.
AN
as a little wink to the history of the area.

FR
Un dernier point par rapport au langage architectural.
NL
Nog een laatste puntje over de architectuurtaal.
AN
One last point about architectural language.

FR
Je parlais de l'aspect technique et passif du bâtiment.
NL
In verband met het technische aspect en de passieve aard
AN
Speaking about the technical and passive aspects

FR
Nous étions très intéressés par la qualité environnementale
NL
van het gebouw vonden wij de milieukwaliteit van de gebouwen
AN
of the building, we were very interested in the environmental

FR
des bâtiments. On en a parlé au Foyer Bruxellois
NL
heel belangrijk. We hebben erover gepraat met de
AN
quality of the buildings. We talked about this with

FR
qui a été très enthousiaste aussi à l'époque.
NL
Brusselse Haard die destijds ook heel enthousiast was.
AN
the Foyer Bruxellois who were very enthusiastic at the time.

FR
On a décidé ensemble, alors que ce n'était pas demandé
NL
Hoewel niet gevraagd bij aanvang van het project, hebben we
AN
Although it wasn't specified at the start of the project,

FR
à l'origine du projet, d'abord de faire un bâtiment passif
NL
samen eerst beslist om een passiefgebouw neer te zetten
AN
together we decided to do one passive building,

FR
puis, petit à petit, d'augmenter toutes les qualités
NL
en daarna, beetje bij beetje, om de hele milieukwaliteit
AN
and little by little, to increase all the environmental

FR
environnementales du projet, et, finalement,
NL
van het project te verhogen en ten slotte
AN
attributes of the project.

FR
de le porter candidat aux bâtiments exemplaires
NL
om ermee deel te nemen aan de projectoproep
AN
Eventually, we presented it for the Batex prize

FR
de la Région Bruxelles-Capitale.
NL
voor Brusselse Voorbeeldgebouwen.
AN
(sustainable buildings) of the Brussels Capital Region.

FR
Il a été un des premiers projets lauréats en 2007.
NL
Het gebouw was een van de eerste laureaten in 2007.
AN
It was one of the first winning projects in 2007.

FR
Cela nous a aussi amenés à travailler l'épaisseur
NL
Dat heeft ons er ook toe aangezet creatief te zijn
AN
That led us to be creative with the thickness

FR
de l'isolant ce qui explique le traitement en biais
NL
met de dikte van de isolatielaag. Voor de grote ramen
AN
of the insulation. The 25-30 centimetres thick insulation

FR
des grandes fenêtres où, en fait, les 25 ou 30 centimètres
NL
hebben we beslist om niet voor een rechte inspringing te kiezen,
AN
enabled us to work in deep angles for the large window

FR
d'épaisseur d'isolant permettent non pas d'avoir juste
NL
maar de dikte van 25-30 cm schuin te benutten
AN
openings instead of having straight openings.

FR
un ébrasement droit mais de travailler la profondeur en biais
NL
en op die manier uitdrukking te geven
AN
This allowed us to underline the architectural language

FR
et donc de travailler aussi le langage architectural
NL
aan de architectuurtaal verbonden
AN
associated with this thickness

FR
lié à cette épaisseur et au caractère passif du bâtiment.
NL
aan die dikte en de passieve aard van het gebouw.
AN
and with the passive characteristics of the building.

FR
Je pense que nous avons essayé de faire
NL
We hebben geprobeerd
AN
I think that we have attempted to construct

FR
un bâtiment enthousiaste et généreux.
NL
om een enthousiast en genereus gebouw te creëren.
AN
an enthusiastic and generous building.

FR
Généreux tant pour ses habitants que pour le quartier
NL
Genereus zowel voor de bewoners als voor de wijk
AN
Generous as much for its occupants as for the area,

FR
et le contexte environnemental.
NL
en het milieu.
AN
and for the environmental context.

FR
On pourrait imaginer que le centre-ville et les Marolles

NL
Je zou kunnen denken dat het centrum en de Marollen
AN
You might imagine that the city centre and the Marolles

FR
peuvent être tristes et gris,
NL
grijs en triest zijn
AN
is sad and grey,

FR
que le logement social peut être ingrat.
NL
en dat sociale huisvesting een ondankbare taak is.
AN
and that social housing can be a thankless task.

FR
On a voulu prendre justement le contre-pied.
NL
Wij hebben echter geprobeerd om net het tegendeel te bewijzen
AN
We wanted to take a completely different view.

FR
Et dans le quartier, et pour du logement social,
NL
en met dit gebouw de wijk en de sociale huisvesting
AN
And to bring with this building

FR
apporter un maximum de qualité
NL
maximale kwaliteit
AN
the highest possible quality of life in the area,

FR
et d'agrément de vie par le bâtiment.
NL
en leefplezier te bieden.
AN
as for the social housing.