The Querelle housing is located in the Marolles district of Brussels. No fewer than three competitions were organised by the SLRB and the Foyer Bruxellois to renovate the 1950s and 1970s buildings. We meet the architects from DEWIL architects.
with the support of SLRB-BGHM / Brussels Region Social Housing Agency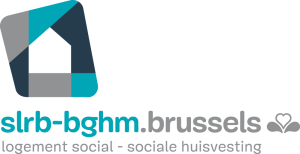 Project name : Tanneur Lavoir
Address : 115, rue des Tanneurs. 1000 Bruxelles
Assignation/Destination : Social housing
Name of client : Logement Bruxellois
Name of architect : DEWIL architects
in association with :
Name of engineers :
– Stability Consultancy firm : SGI Ingenieurs
– Special techniques Consultancy firm : Micconsult
– EPC Consultancy firm : Enesta
– Acoustics Consultancy firm :
– Healt & Safety Coordinator : OCB
– Control Agency : AIB-Vinçotte
Name of contractors :
– Main contractor : Bouwbedrijf Floré
Project status :
Completed : 2017
Size of project : 2790 m²
Budget : 4 700 000 €
Technical sheet of this architecture video clip
Journalist : Emma C. Dessouroux
Cameramen : Didier Minne – Geoffroy Minne / Kinodoc – Julien Stroïnovsky / Novsky Films
Editing : Emma C. Dessouroux / Cristina Dias
Direction : Emma C. Dessouroux
Production : Les Délires Productions
Translation : MDR Translations
Subtitles : Les Délires Productions
Speakers : Marc Meganck (Historian) – Dorien Robben (Deputy General Manager – SLRB-BGHM / the Brussels Housing Corporation) – Pierre Dewil (Architect – DEWIL architects) – Gaëlle Cnop (Architect – DEWIL architects)
Subtitles
FR
Dans les années 40 et 50,
NL
In de jaren 40 en 50
AN
In the 1940s and 1950s

FR
les communes vont à nouveau relancer la lutte
NL
beslissen de gemeenten om opnieuw iets te gaan doen aan
AN
the local municipalities were renewing their fight

FR
contre les quartiers insalubres
NL
de ongezonde wijken en gaan
AN
against unhealthy districts

FR
et vont détruire toute une série de rues et d'impasses
NL
vooral in het centrum van Brussel heel wat
AN
and would destroy a whole series of streets and dead-ends

FR
notamment dans le centre de Bruxelles.
NL
straten en steegjes tegen de vlakte.
AN
particularly in the centre of Brussels.

FR
Historiquement, le quartier des Marolles
NL
Historisch gezien tellen de Marollen
AN
Historically the Marolles district

FR
concentre de nombreux ensemble de logements sociaux.
NL
heel veel sociale woningen.
AN
has been the focus for numerous social housing complexes.

FR
On peut penser à la cité Hellemans,
NL
Denken we maar aan de Hellemanswijk,
AN
It makes you think of the Hellemans garden city,

FR
aux Brigittines ou encore au quartier de la Querelle.
NL
de Brigittinenwijk of de Krakeelwijk.
AN
of Brigittines, or even the 'quartier de la Querelle'.

FR
Nous nous situons dans le quartier de la Querelle.
NL
Wij staan hier in de wijk Krakeelwijk.
AN
Here we are in the Querelle housing estate,

FR
Le quartier de la Querelle se compose
NL
Deze wijk bestaat uit
AN
which consists

FR
de trois grandes tours de 12 étages,
NL
drie torengebouwen van 12 verdiepingen,
AN
of three large 12 storey tower blocks,

FR
du bâtiment Tanneur-Lavoir qui se trouve juste derrière moi
NL
het gebouw Huidevetters-Wasserij achter mij
AN
from the Tanneur-Lavoir building which is just behind me

FR
– un bâtiment des années 50,
NL
– een gebouw uit de jaren 1950
AN
– a 1950s building,

FR
et puis des bâtiments B et C qui, eux, datent des années 70.
NL
– en de gebouwen B en C die in de jaren 1970 zijn gebouwd.
AN
to buildings B and C which date from the 1970s.

FR
Le Foyer Bruxellois a organisé un premier concours
NL
De Brusselse Haard heeft een eerste wedstrijd gelanceerd
AN
The Foyer Bruxellois arranged the first competition

FR
pour la rénovation des façades des trois tours.
NL
voor de renovatie van de gevels van de drie torengebouwen.
AN
for the renovation of the façades of the three tower blocks.

FR
Ce concours a été remporté
NL
Die wedstrijd is gewonnen
AN
This competition was won

FR
par l'association d'architectes
NL
door de tijdelijke architectenvereniging
AN
by the Architects Association

FR
« Ateliers d'architecture A.T.A. – ALL iN ».
NL
"Ateliers d'architecture A.T.A. – ALL iN".
AN
"Architectural workshops A.T.A – ALL iN".

FR
Ensuite, il y a eu en 2009, le projet concours de rénovation
NL
Daarna, in 2009, is er een architectuurwedstrijd uitgeschreven
AN
Then in 2009 there was the project competition

FR
lourde du bâtiment Tanneur-Lavoir
NL
voor de grondige renovatie van het gebouw Huidevetters-Wasserij,
AN
for the major renovation of the Tanneur-Lavoir building,

FR
que nous avons remporté.
NL
en die hebben wij gewonnen.
AN
which we won.

FR
L'origine, c'est un bâtiment de 1950,
NL
Oorspronkelijk was het een gebouw uit 1950
AN
Originally built in 1950,

FR
avec 32 appartements,
NL
met 32 appartementen,
AN
the building had 32 flats,

FR
avec des pièces très petites
NL
met heel kleine ruimtes
AN
with very small rooms

FR
qui n'étaient plus conformes aux normes actuelles.
NL
die niet meer aan de huidige normen voldeden.
AN
which no longer conformed to modern-day standards.

FR
La demande du concours était
NL
De opgave van de wedstrijd was
AN
The commission from the competition was

FR
de réaménager l'ensemble.
NL
om het geheel opnieuw in te richten.
AN
to redevelop the whole building.

FR
Conclusion : il ne nous reste
NL
Conclusie: er blijven
AN
Result: we have

FR
que 22 appartements de 2, 3 et 4 chambres.
NL
22 appartementen met 2, 3 en 4 kamers over.
AN
only 22 flats, of two, three or four rooms, left over.

FR
L'immeuble Tanneur-Lavoir était composé
NL
Het gebouw Huidevetters-Wasserij bestond
AN
The Tanneur-Lavoir building consisted

FR
d'un rez-de-chaussée et de 3 étages.
NL
uit een benedenverdieping en 3 verdiepingen daarbovenop.
AN
of a ground floor plus three higher floors.

FR
Le rez-de-chaussée était légèrement surélevé.
NL
De benedenverdieping bevond zich iets boven het straatniveau.
AN
The ground floor was slightly raised.

FR
Nous avons ajouté un quatrième étage
NL
Wij hebben er een vierde verdieping aan toegevoegd
AN
We added a fourth floor

FR
pour pouvoir héberger les appartements souhaités.
NL
om tot het gewenste aantal appartementen te komen.
AN
in order to accommodate all of the flats that were wanted.

FR
Pour casser la rythmique répétitive,
NL
Om het repetitieve ritme,
AN
To interrupt the repetitive rhythm of the building,

FR
la monotonie des façades existantes,
NL
de monotonie van de bestaande gevels te doorbreken,
AN
the monotony of the existing façades,

FR
nous avons voulu créer de nouvelles ouvertures.
NL
hebben we nieuwe openingen gemaakt.
AN
we wanted to create new openings.

FR
Des ouvertures beaucoup plus grandes,
NL
Veel grotere, luchtigere openingen
AN
Much bigger and more airy openings,

FR
beaucoup plus aérées pour alléger le bâtiment.
NL
om het gebouw een minder zwaar uitzicht te geven.
AN
to lighten up the building.

FR
Le bâtiment, comme tout le quartier de la Querelle était,
NL
Net als de hele Krakeelwijk zag het gebouw er
AN
Like all of the La Querelle estate,

FR
quand même, fort gris avec ses façades en béton.
NL
voordien heel grijs uit met zijn gevels in beton.
AN
the building was very grey, with its concrete façades.

FR
L'idée était d'éclaircir, d'avoir une touche
NL
We wilden het lichter maken,
AN
The idea was to brighten it up, to bring

FR
de lumière dans ce quartier.
NL
een toets van licht in de wijk brengen.
AN
some light into the estate.

FR
Nous avons décidé d'utiliser un crépi blanc
NL
Om budgettaire redenen hebben we beslist
AN
We decided to use a white plaster

FR
pour respecter le budget.
NL
om met witte pleister te werken.
AN
to keep within the budget.

FR
Mais, au niveau des coursives et des terrasses,
NL
Maar voor de galerijen en de terrassen
AN
But, both for the passageways and the terraces,

FR
nous nous sommes dit que le crépi n'était pas
NL
was dat pleister niet
AN
the plaster was not

FR
le matériau le plus adéquat pour les locataires
NL
het meest geschikte materiaal voor de huurders
AN
the most suitable material for the tenants

FR
au niveau de la durabilité et de la fragilité.
NL
op het vlak van duurzaamheid en onderhoud.
AN
in terms of its sustainability and fragility.

FR
Donc, le long de la coursive, nous avons placé
NL
In de galerij hebben we dus
AN
So all along the passageways, we placed

FR
des dalles céramiques d'un centimètre d'épaisseur
NL
keramische wandtegels van een centimeter dik laten plaatsen
AN
one-centimetre thick ceramic tiles,

FR
pour que les gens n'accrochent pas les façades.
NL
zodat de mensen niet aan de wanden blijven haperen.
AN
to stop people from clinging to the façades.

FR
Les terrasses rentrent dans les immeubles,
NL
De terrassen springen in de gebouwen in.
AN
The terraces enter into the buildings,
FR
dans des fentes que nous voulions accentuer.
NL
Omdat we die insnijdingen wilden accentueren,
AN
in recesses that we wanted to accentuate.

FR
Nous avons choisi les mêmes carreaux céramiques
NL
hebben we daar dezelfde keramische wandtegels gebruikt,
AN
We chose the same ceramic tiles

FR
mais de couleur verte pour égayer le quartier
NL
maar in een groene tint, om de wijk op te fleuren
AN
but in green to brighten up the estate,

FR
et traduire dans l'architecture du bâtiment
NL
en ook in de architectuur van het gebouw
AN
and reflect in the building's architecture
FR
la touche de verdure que nous allons placer
NL
het groen te laten terugkeren dat we bij de aanleg
AN
the touch of greenery that we were going to put

FR
dans l'aménagement de la cour.
NL
van het park zullen gebruiken.
AN
into the refurbishment of the courtyard.

FR
Je précise qu'il s'agit ici d'un budget rénovation
NL
Ik moet hier toch wel opmerken dat heel dat renovatiebudget
AN
Including the architectural costs we're talking

FR
de quelque 19 millions d'euros avec les architectes.
NL
gaat over 19 miljoen euro inclusief architecten.
AN
about a renovation budget of around 19 million Euros.

FR
Une seconde phase sera organisée
NL
En vervolgens zal een tweede fase georganiseerd worden
AN
A second phase is to be organised

FR
pour les bâtiments B et C,
NL
voor de gebouwen B en C.
AN
for buildings B and C,

FR
en collaboration avec Dewil Architectes et denc!-studio.
NL
Dat zal samen met Dewil Architecten en denc!-studio gebeuren.
AN
in collaboration with Dewil Architects and dent!-studio.

FR
Nous rénoverons uniquement l'enveloppe,
NL
Daar zullen we alleen maar de buitenschil renoveren.
AN
We will only be renovating the structure,

FR
en allant dans le sens de bâtiments basse énergie.
NL
We zullen gaan naar lage energiewoningen.
AN
and moving towards low energy buildings.

FR
L'intérieur des appartements est encore très bien,
NL
De binnenkant van de woningen is nog zeer goed
AN
The interiors of the flats are still very good,

FR
nous n'allons donc pas les changer fondamentalement.
NL
dus daar zullen we niet aan tornen.
AN
so we won't be making any fundamental changes there.

FR
Pour terminer, nous avions encore un tout petit projet,
NL
Tot slot hebben we nog een heel klein project,
AN
Lastly we still had another little project,

FR
que nous avons baptisé Tanneurs.
NL
dat wij Huidevetters noemen.
AN
that we named Tanneurs.

FR
L'idée est venue
NL
Het is een project dat geïnitieerd werd
AN
The idea came

FR
du Foyer Bruxellois,
NL
door de Brusselse Woning
AN
from the Foyer Bruxellois,

FR
qui voulait un peu plus de densité.
NL
met het idee om enerzijds te verdichten.
AN
who wanted a little bit more density.

FR
Ils avaient encore un terrain de 200 m²,
NL
Zij beschikten nog over een terrein van 200 vierkante meter,
AN
They actually still had some 200 square metres of land,

FR
grand comme un mouchoir de poche en somme,
NL
eigenlijk een zakdoek groot,
AN
a quite tiny plot

FR
qui était un peu une 'toilette pour chiens'
NL
dat vroeger gebruikt werd als een hondentoilet
AN
which was a bit of a dog toilet

FR
et où les gens abandonnaient toutes sortes de détritus.
NL
waar mensen hun zwerfvuil achterlieten.
AN
and where people had left all sorts of detritus.

FR
Ce petit terrain était vraiment une épine
NL
De Brusselse Woning had eigenlijk veel overlast
AN
This little piece of land had been a real thorn

FR
dans le pied du Foyer Bruxellois.
NL
op dat klein stukje grond.
AN
in the side of the Foyer Bruxellois.

FR
Il y a dans les Marolles de nombreuses familles
NL
De vaststelling was eigenlijk dat hier veel gezinnen woonden
AN
In the Marolles there are quite a few families

FR
avec beaucoup d'enfants, et on a donc besoin d'appartements
NL
met veel kinderen, dat we hier in de Marollen nood hebben
AN
with many children, so we needed flats

FR
avec beaucoup de chambres à coucher.
NL
aan woningen met veel slaapkamers.
AN
with a lot of bedrooms.

FR
L'idée était d'y construire quatre appartements
NL
En het idee is gekomen om daar vier appartementen
AN
The idea was to construct four flats

FR
pour familles nombreuses.
NL
te bouwen voor grote gezinnen.
AN
for large families.

FR
Ce projet Tanneurs est
NL
Wat heel belangrijk is voor het project Huidevetters,
AN
The Tanneurs project is

FR
d'une très haute qualité architecturale..
NL
dat is van een zeer hoogstaande architecturale kwaliteit.
AN
of very high architectural quality.

FR
Le bureau d'architecture Zampone a vraiment réussi
NL
Architect Zampone is erin geslaagd om eigenlijk
AN
The Zampone architecture firm has really succeeded

FR
à créer quelque chose offrant une très belle qualité de vie
NL
op een klein hoekrandje enorm veel levenskwaliteit te bieden
AN
in creating something that provides a high quality of life

FR
pour les locataires sociaux.
NL
voor de sociale huurders.
AN
for the social housing tenants.

FR
Les appartements sont très lumineux
NL
De appartementen hebben ongelooflijk veel licht
AN
The flats are very bright and have a view

FR
et offrent de tous les côtés une vue sur la rue.
NL
en hebben zicht op heel de straat vanuit alle hoeken.
AN
onto the street from all sides.

FR
Nous sommes extrêmement fiers de ce petit projet,
NL
We zijn dus bijzonder fier op dat kleine project.
AN
We are really proud of this little project,

FR
car nous estimons
NL
want voor ons heeft
AN
as we feel that it has brought

FR
qu'il a apporté une grande valeur ajoutée au quartier.
NL
dat een grote meerwaarde geboden voor deze wijk.
AN
considerable added value to the neighbourhood.